As you get ready to get out of the military, you might wonder which industries offer the softest landings for veterans. To help answer that question, we turned to the 2018 class of Military Friendly® Employers. We dug into the 237 employers to see what industries include the largest number of Military Friendly® Employers. Then we looked at government and private sector data to see which of those industries were growing in terms of adding jobs. The result? The 2018 Hot Industries for Veterans.
If you haven't already set your career course, this is a great place to start your research. We included the top jobs for veterans in each veteran, along with a snapshot of the top-ranked job.
Trucking & Transportation

Whether or not your military training and experience included driving a heavy vehicle, there has never been a better time to get into the trucking industry. Due to a growing shortage of drivers, trucking employers are increasing pay and benefits to attract and retain drivers, according to a survey conducted by the American Trucking Associations (ATA).
"This latest survey, which includes data from more than 100,000 drivers, shows that fleets are reacting to an increasingly tight market for drivers by boosting pay, improving benefit packages and offering other enticements to recruit and retain safe and experienced drivers," said ATA Chief Economist Bob Costello.
The median salary for a driver working a national, irregular route was more than $53,000, up 15 percent to $7,000 or 15 percent. The median salary for a private fleet driver is $86,000, up 18 percent to $13,000.
"Our survey told us that carriers are offering thousands of dollars in bonuses to attract new drivers," Costello said. "And once drivers are in the door, fleets are offering benefits like paid leave, health insurance and 401(k)s to keep them."
With 21 of the 2018 Military Friendly® Employers operating in trucking and transportation, there ample opportunities for America's veterans in other sectors such as the railroads. Freight rail employee compensation, including benefits, averages approximately $120,000 per year, among the highest of any major U.S. industry, according to the Association of American Railroads.
Hot Jobs
2) Operations Manager
4) Customer Service Representative
5) First-line Supervisor: Mechanics, Installers & Repairers
6) First-line Supervisor: Office & Administrative Workers
7) First-line Supervisor: Transportation, Material-Moving Machine & Vehicle Operators
8) Sales Account Representative
9) Commercial Driver
10) Automotive Technician/Mechanic
Occupation Snapshot: CDL Driver
What They Do: Heavy and tractor-trailer truck drivers transport goods from one location to another. Most tractor-trailer drivers are long-haul drivers and operate trucks with a gross vehicle weight (GVW) capacity—that is, the combined weight of the vehicle, passengers, and cargo—exceeding 26,000 pounds. These drivers deliver goods over intercity routes, sometimes spanning several states.
Median Annual Salary: $42,480
Job Outlook: 6% growth through 2026
Education/Training: Commercial Driver's License (CDL)
Financial Services and Banking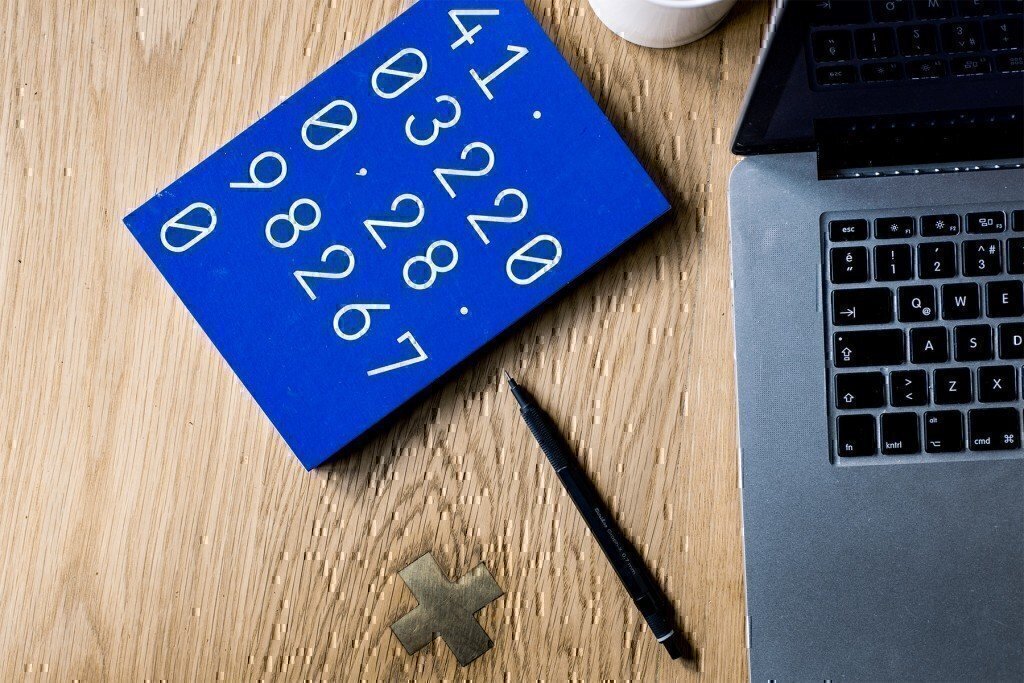 Second only to health care in numbers, 23 of the 2018 Military Friendly® Employers can be found in financial services and banking. Government data suggests this is a good industry for veterans to invest in.
Employment of business and financial operations occupations is expected to grow 10 percent through 2026 – faster than the average for all occupations, according to the U.S. Bureau of Labor Statistics (BLS). Moreover, the median annual wage for business and financial occupations was $67,710 in May 2017 – higher than the median wage for all occupations of $37,690.

Jobs in this sector include ones that fit the stereotype: accountants, budget analysts, financial examiners and insurance underwriters. But like most industries, there's a need for a variety of professionals in less-than-obvious career fields, such as IT, cyber security, human resources, sales and training specialists.

"Based on my own transition from the post-9/11 military into the financial services sector, I am confident that other veterans can and should consider this sector for employment post-military," says John Tien, a retired Army colonel now serving as a managing director in Citi Retail Services. "Financial services is a sector that has a broad and deep range of opportunities both in terms of substance and geography. At Citi, we employ U.S. military veterans in every one of our major operations centers, and they are thriving."


Hot Jobs
1) Accountant/Auditor
2) Computer Information System Manager
3) Customer Service Representative
4) Software Applications Developer
5) First-line Supervisor: Office & Administrative Workers
6) Software Systems Developer
7) Operations Manager
8) Cyber Security Analyst
9) Personal Financial Advisor
10) Web Developer

Occupation Snapshot: Accountant/Auditor
What They Do: Accountants and auditors prepare and examine financial records. They ensure that financial records are accurate and that taxes are paid properly and on time. Accountants and auditors assess financial operations and work to help ensure that organizations run efficiently.
Median Annual Salary: $69,350
Job Outlook: 10% growth through 2026
Education/Training: Bachelor's degree
Health Care/Pharmaceuticals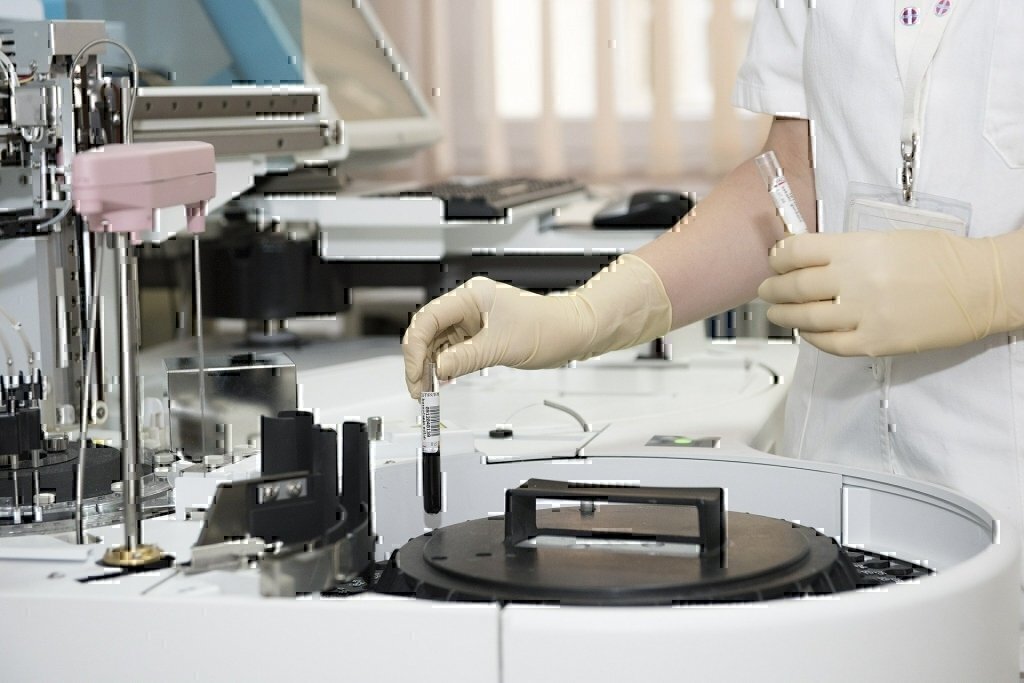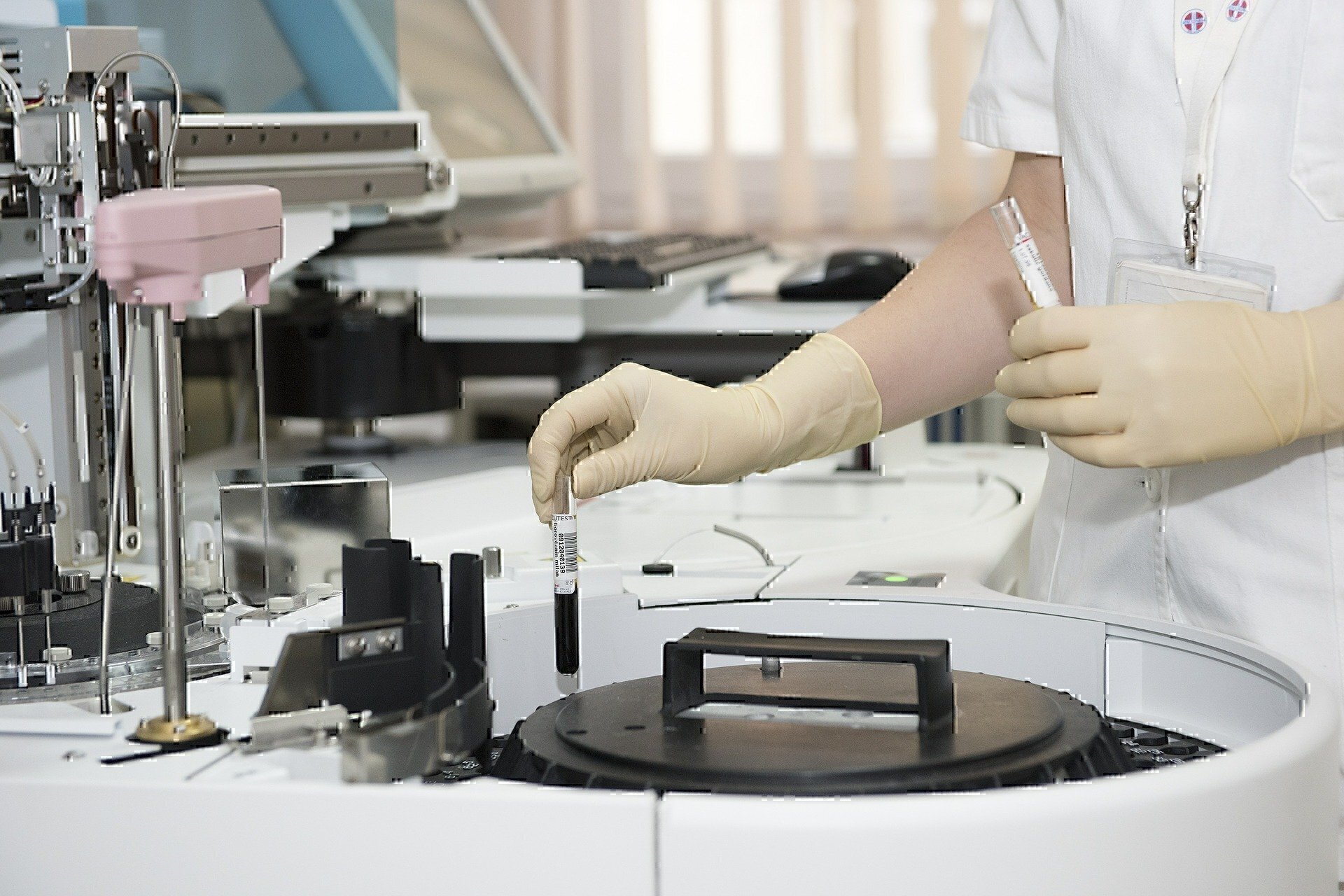 There are 25 Military Friendly® Employers from the class of 2018 operating in health care services or pharmaceuticals. That means one of every 10 Military Friendly® Employers is categorized in this industry. That's reason enough to consider pursuing a career path in health care. But there are plenty of other reasons to get into the hottest industry in the U.S. Job security. Job security, for one. Six of the top 10 fastest-growing industries listed by the U.S. Bureau of Labor Statistics (BLS) are in health care, as well as five of the 10 fastest-growing occupations.
An estimated 2.4 million new jobs will be added by 2026, the BLS predicts, which translates to job security and the ability to choose the region where you want to work and live.
Pay is another reason. The median annual wage for health care practitioners and technical occupations such as registered nurses, physicians and surgeons, and dental hygienists was $64,770 in May 2017. Given the aging population, the high demand for health care professionals is unlikely to change any time soon. By 2030, all baby boomers will be older than age 65, according to the U.S. Census Bureau.
"The aging of baby boomers means that within just a couple decades, older people are projected to outnumber children for the first time in U.S. history," said Jonathan Vespa, a demographer with the U.S. Census Bureau. "By 2035, there will be 78 million people 65 years and older compared to 76.4 million under the age of 18."
Hot Jobs
1) Registered Nurse
2) Medical & Health Services Manager
3) Nurse Practitioner
5) Customer Service Representative
6) Accountant/Auditor
7) Operations Manager
8) Computer Information System Manager
9) Medical Assistant
10) Medical & Nursing Secretary
Occupation Snapshot: RN
What They Do: Registered nurses provide and coordinate patient care, educate patients and the public about various health conditions and provide advice and emotional support to patients and their families.
Median Annual Salary: $68,450
Job Outlook: 15% growth through 2026
Education/Training: Diploma or bachelor's degree; must be licensed

READ NEXT: 10 of the Fastest Growing Jobs in 2018
Energy, Extraction & Utilities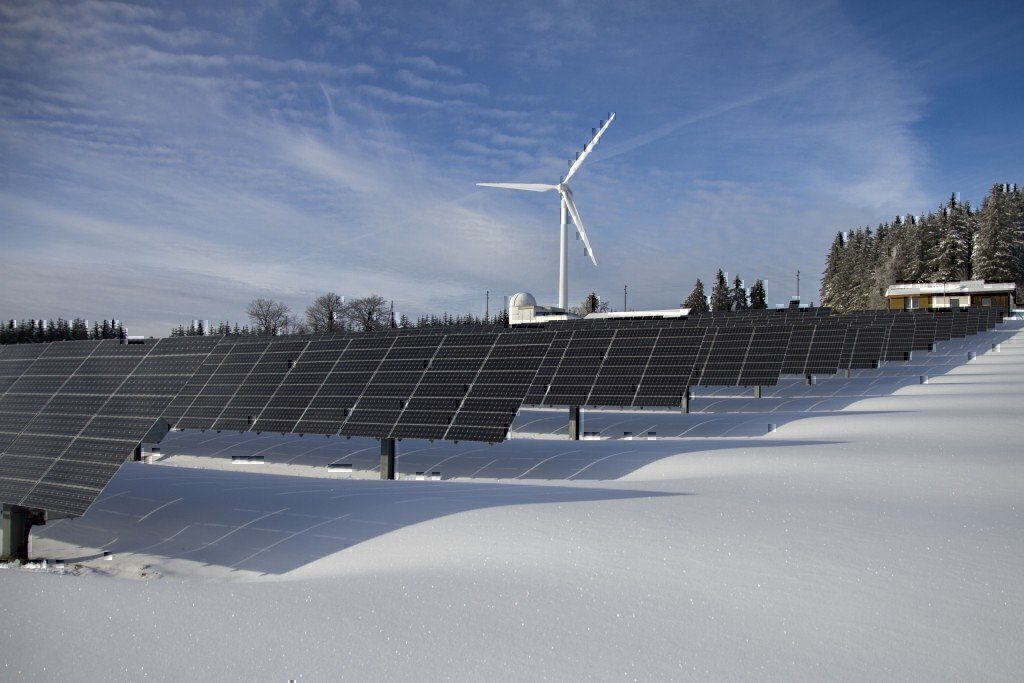 There are 21 Military Friendly® Employers from the 2018 class that belong in the energy industry. Approximately 6.4 million Americans are employed in this sector, but the workforce is aging. Energy employers are struggling to find qualified workers to replace the aging workforce.
According to the 2018 U.S. Energy and Employment Report, 73 percent of surveyed employers reported difficulties hiring qualified workers throughout 2016, while 26 percent noted it was very difficult. The challenge is not new. In 2006 a consortium of electric natural gas and nuclear utilities and their associations formed the Center for Energy Workforce Development (CEWD) to develop solutions to the looming workforce shortage. The nonprofit built a skilled workforce pipeline that includes the U.S. military through the Troops to Energy Jobs initiative, a website designed to help veterans make a successful transition to a rewarding career in the energy industry.
In 2017, Veterans in Energy (VIE) formed to help support veterans already working in energy. "Although attracting and hiring veterans is important, finding ways to support them through the transition to civilian life and keeping them in their new jobs is equally critical," says Ann Randazzo, executive director for the CEWD.
Hot Jobs
1) Electrician
2) Cyber Security Analyst
3) Nuclear Power Operator
4) First-line Supervisor: Construction & Trade Worker
5) Customer Service Representative
6) Operations Manager
7) Power Distributor/Dispatcher
8) Automotive Technician/Mechanic
9) Computer Systems Analyst
10) First-line Supervisor: Mechanics, Installers & Repairers
Occupation Snapshot: Electrician
What They Do: Install, maintain and repair electrical wiring, equipment and fixtures while ensuring that work is in accordance with relevant codes.
Median Annual Salary: $52,720
Job Outlook: 9% growth through 2026
Education/Training: Technical or military training. Licensing varies by state.
Defense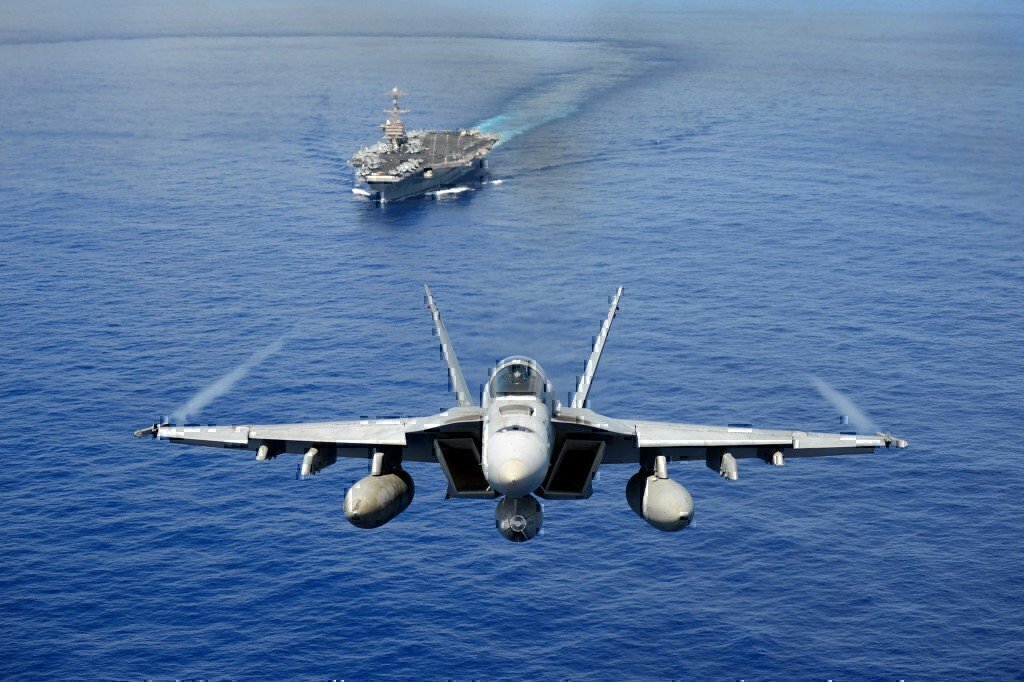 While only 16 of the Military Friendly® Employers identify themselves as defense contractors, they more than most employers prefer to recruit America's veterans. The reasons are obvious since many of them work closely with the military.
"Veterans are the end users of many of our products – they are a fabulous and needed perspective to add to our design and development teams for military applications," says Robert Edilson Sr., a public relations specialist at Rockwell Collins.
Defense also offers lucrative private security contracting jobs overseas, which can include providing security for facilities, vessels, residences and project sites, escorting convoys, providing security to or training foreign military and police personnel. Such jobs typically pay well, with the potential ranging from $100k to $250k for those with specialized expertise.
If you prefer a civilian career that's a little less hazardous, defense employers recruit veterans for jobs in IT, ship construction, research and development, intelligence, cyber security, aircraft manufacturing and maintenance, logistics and recruiting.
Many veterans prefer to transition to defense jobs because they offer the opportunity to still be part of the team that supports the men and women of the U.S. military while leaving behind the facial hair guidelines.
Hot Jobs
1) Aircraft/Aviation Technician
2) Software Systems Developer
3) Computer Information System Manager
4) Computer Systems Analyst
5) Software Applications Developer
6) Computer Hardware Engineer
7) Cyber Security Analyst
8) Operations Manager
9) First-line Supervisor: Mechanics , Installers & Repairer
10) Welder
Occupation Snapshot: Aircraft/Aviation Technician
What They Do: Aircraft and aviation technicians repair and perform scheduled maintenance on aircraft.
Median Annual Salary: $61,260
Job Outlook: 5% growth through 2026
Education/Training: Training and FAA certification
Manufacturing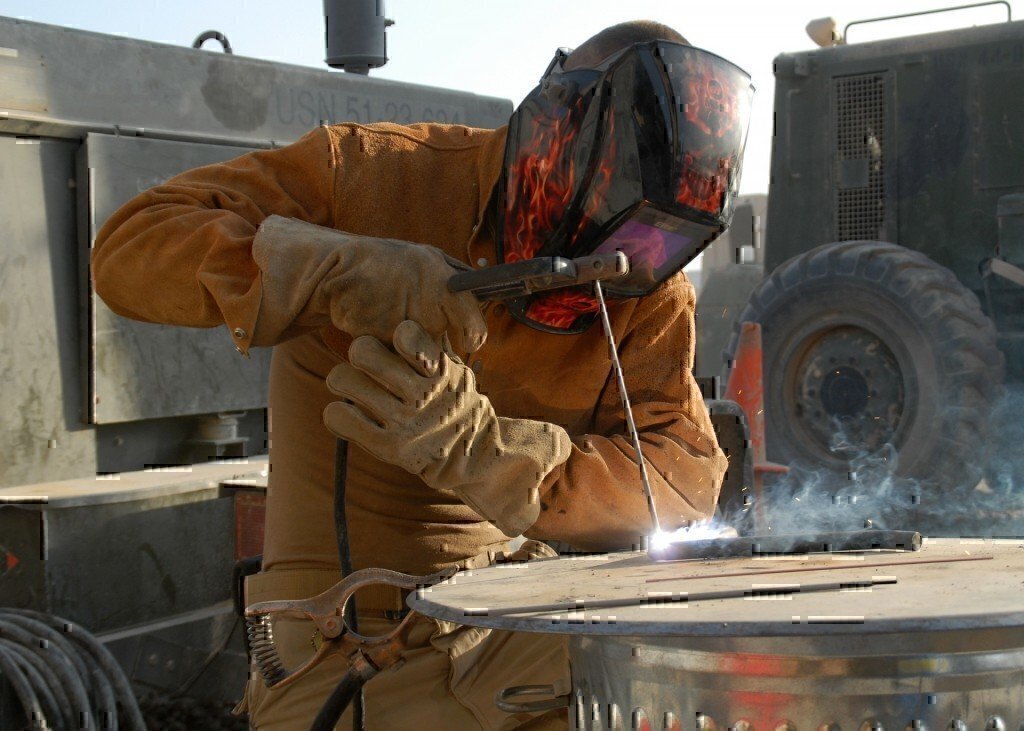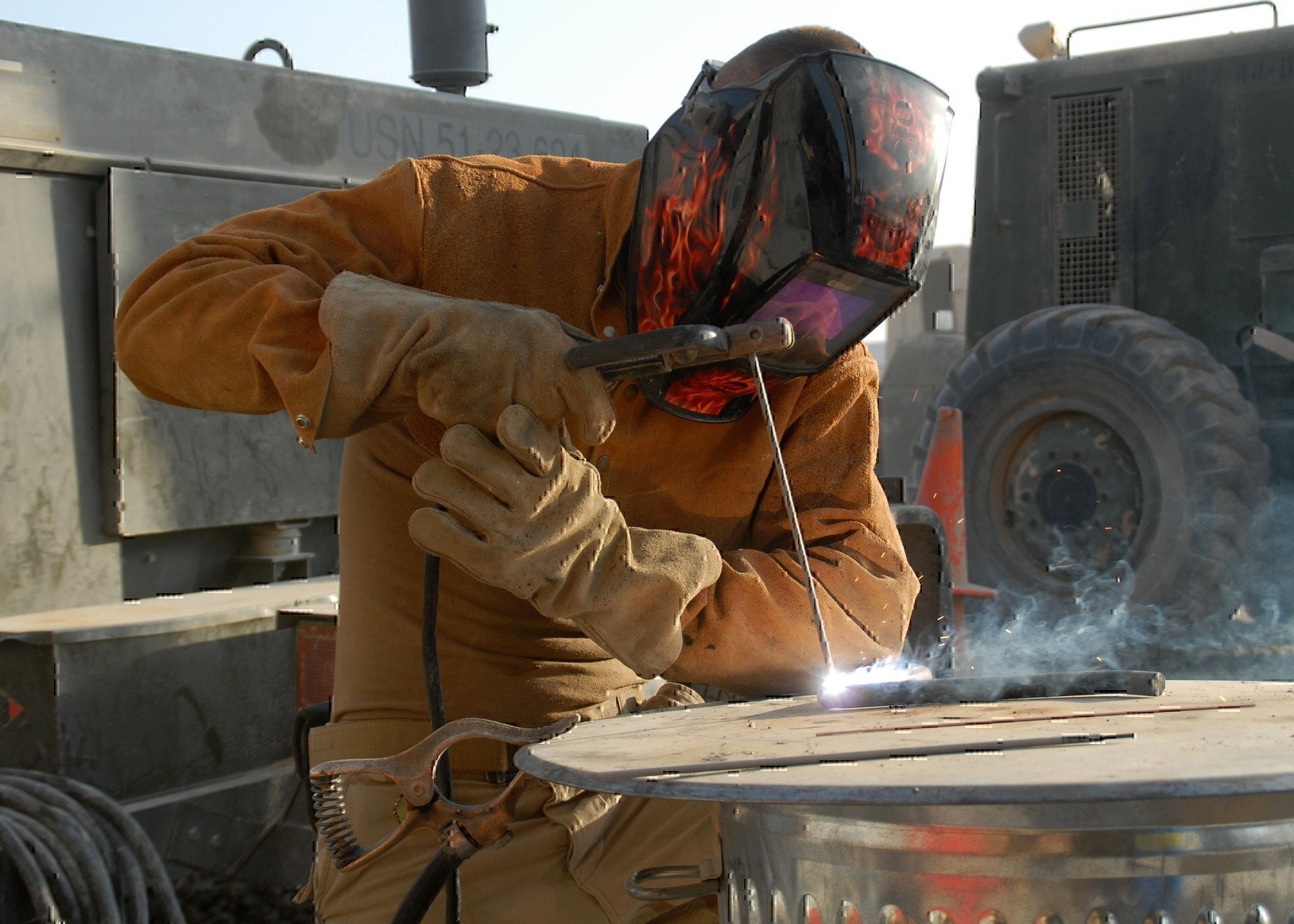 There's also 21 Military Friendly® Employers in manufacturing. While this industry may not be experiencing explosive growth, manufacturing is still making slow and steady employment gains. The National Association of Manufacturers (NAM) reported that manufacturers have increased employment by an average of nearly 19,000 per month since the end of 2016. Since the end of the Great Recession, manufacturing employment has risen by 1.1 million workers, with 12.6 million employees in March – the highest level of manufacturing employment since December 2008.
Recent tax reforms are predicted to have a positive impact on the industry as well. Chad Moutray, chief economist for the NAM, testified before the congressional Joint Economic Committee in April 2018 that the tax reforms would accelerate GDP and job growth.
"Based on my estimates, tax reform should lead to a $55 billion increase in private investment in fixed assets in manufacturing in 2018," Moutray testified. "That would represent an 11 percent increase over 2017 levels, with manufacturing employment rising by more than 100,000 as a result."
Manufacturing employers struggle to find qualified workers, says Becky Frankiewicz, president of ManpowerGroup North America, which released an employment outlook survey in December.
"We're seeing a renaissance in industries like … manufacturing in the U.S. These are not jobs of the past; many are highly skilled roles that will build America's future. Strong hiring intentions tell us employers have positions to fill, yet we know they're struggling to find people with the right skills to fill them."
The 21 Military Friendly® Employers in manufacturing have a proven track record of recruiting, hiring and retaining America's veterans.
Hot Jobs
1) Operations Manager
2) First-line Supervisor: Mechanics , Installers & Repairers
3) Electrician
4) Welder
5) CNC Operator
6) Software Applications Developer
7) Sales Account Representative
9) Aircraft/Aviation Technician
10) Human Resources Manager
Occupation Snapshot: Operations Manager
What They Do: Plan, direct or coordinate the operations of public or private sector organizations, including creating policies, managing daily operations, planning material needs, overseeing human resources, and performing general administrative duties.
Median Annual Salary: $99,310
Job Outlook: 9% growth through 2026
Education/Training: Bachelor's degree
*All statistics are according to the Bureau of Labor Statistics
READ NEXT: 10 of the Highest Paying Jobs for 2018