Welding jobs are an integral part of many industries and manufacturing processes. An experienced welder is a valuable commodity in both construction and fabrication. Welders are expected to see their job market grow steadily in the next 10 years, making it a great career option for military veterans.
SPONSORED
Here's the low down on welding jobs for veterans.
What Welders Do
Welders cut, meld, shape and fuse various kinds of metals together. Welding is the most common technique for permanently bonding two pieces of metal. Because of its strength, welding is used in a a wide array of industries such as shipbuilding, the automotive industry and many other manufacturing industries world wide.
Welding is also used on construction sites to fuse steel and metal beams together for support. The most common type of welding is arc welding, which uses electrical currents to produce heat and melt metal. There are over 100 different kinds of welding, with each being deployed based on the types of metals being used and the environment in which the work is being done.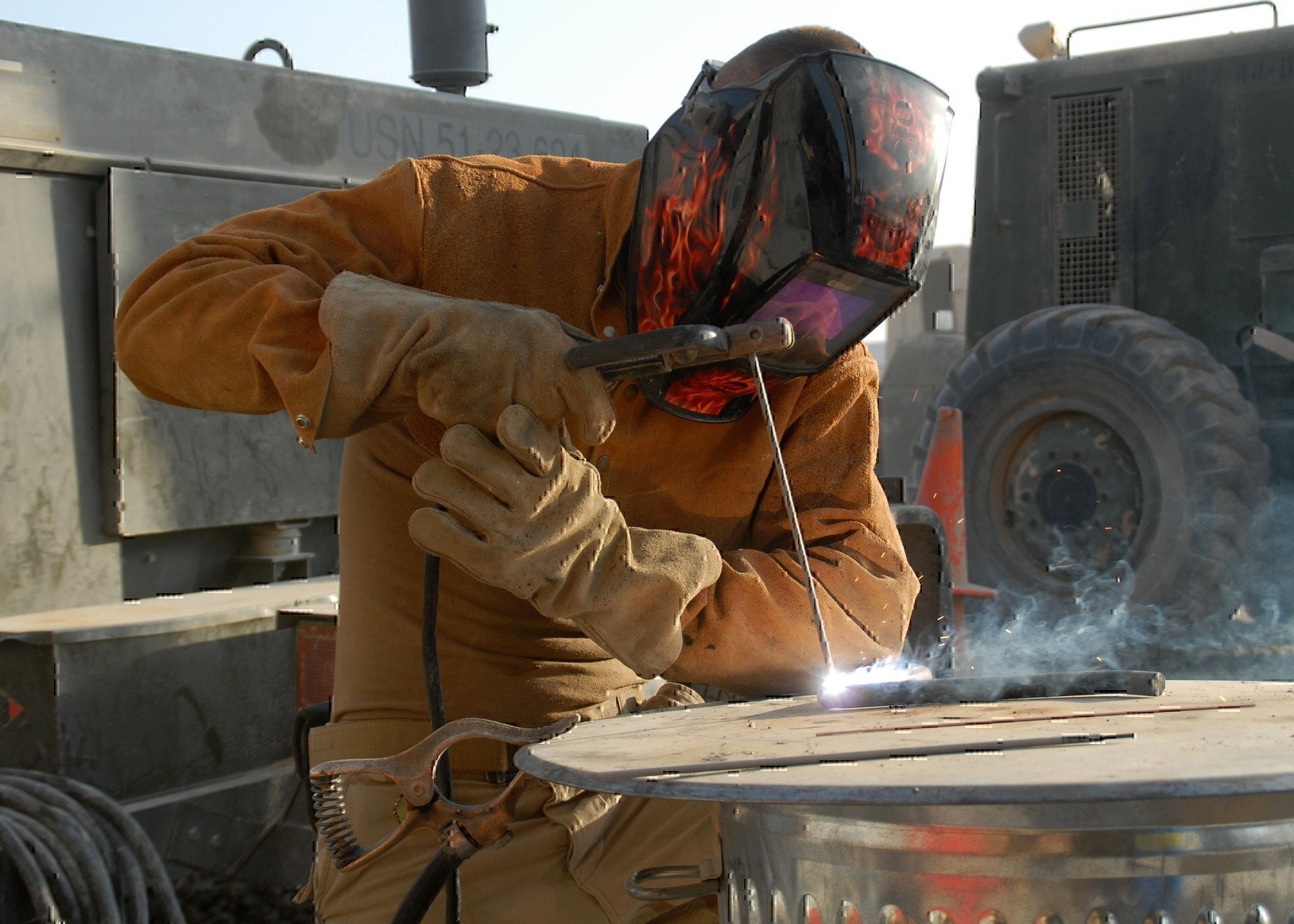 Work Environment of Welding Jobs
Welders typically work in several different settings. Depending on the job a welder may work outdoors, sometimes in inclement weather, or they may work in a factory. Welders may also need to work on elevated surfaces such as scaffolds, bridges or rooftops. There is sometimes heavy lifting involved with being a welder as well.
As a result of working with very hot metals, being exposed to gases and other dangerous situations, welding jobs have one of the highest rates of injury and illness of any occupation.

READ NEXT: 10 WORST JOBS TO HAVE IN 2018
How to Become a Welder
In order to become a welder you typically need a high school diploma or equivalent, as well as some sort of technical or on-the-job training. In addition to receiving on-the-job training, you can also attend a vocational school or a private welding school to learn the craft. If you received welding training during your time in the military you are one step ahead of the game!
Some knowledge in electricity and computers may also make you a valuable candidate for welding jobs. There are also specific certifications you can earn, such as becoming certified as a welding inspector.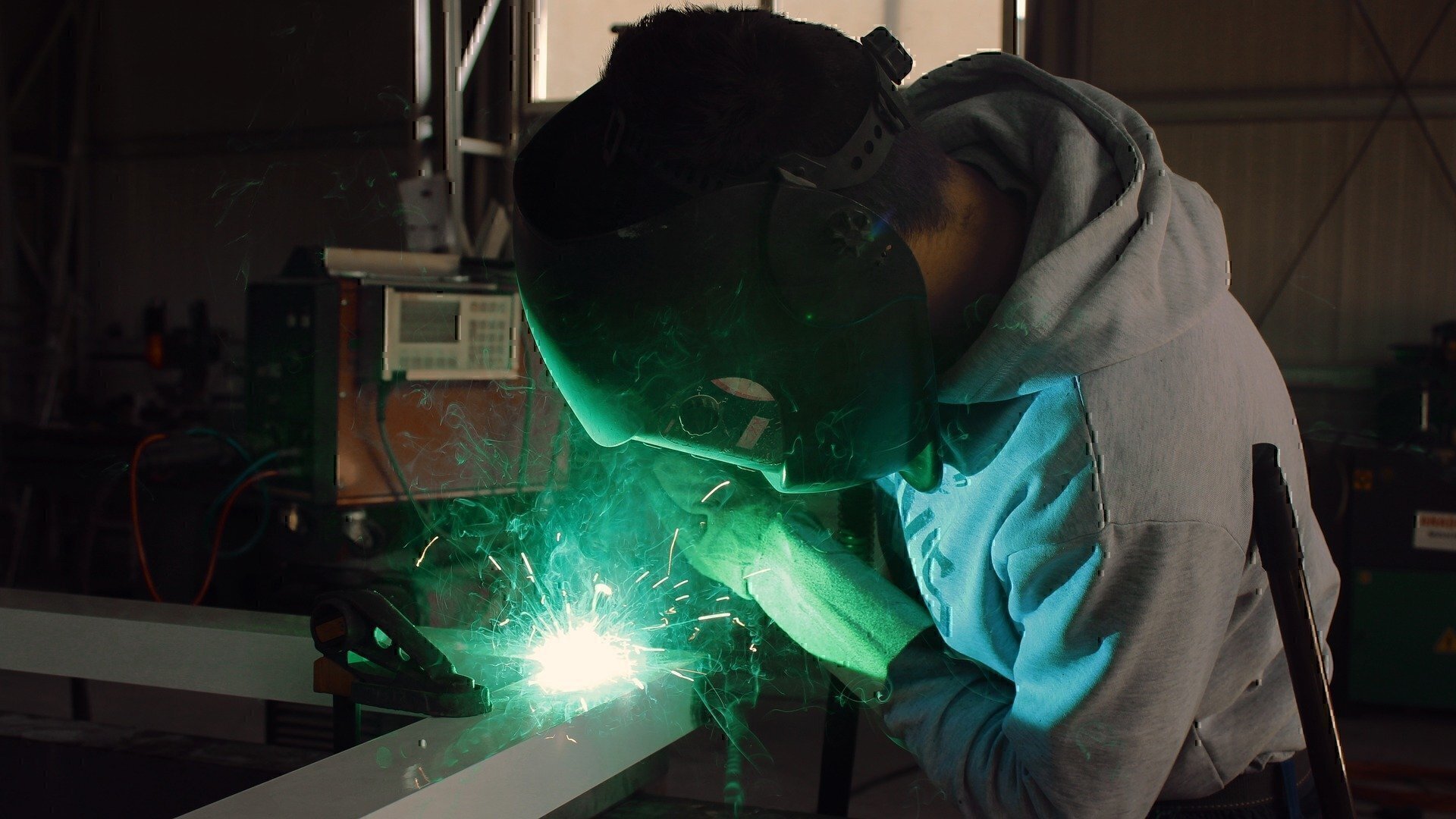 Outlook for Welding Jobs
According the Bureau of Labor Statistics the average salary for a welder was $40, 240 as of May 2017. Employment of welders is expected to raise 6% by 2026, which is about as fast as the average occupation is expected to grow in that same time.
Employment growth is expected for welding jobs because of how important they are in many different industries and manufacturing processes. Also, as the country's infrastructure continues to age, there will need to be welding repairs performed on bridges, buildings, highways and other structures.
Job prospects will be better for more experienced welders and welders who would be willing to relocate, as well as welders who know several techniques of welding.
Companies Hiring for Welding Jobs
AECOM: AECOM is built to deliver a better world. We design, build, finance and operate infrastructure assets for governments, businesses and organizations in more than 150 countries. As a fully integrated firm, we connect knowledge and experience across our global network of experts to help clients solve their most complex challenges.
EATON: We make what matters work. Everywhere you look—from the technology and machinery that surrounds us, to the critical services and infrastructure that we depend on every day—you'll find one thing in common.
United Rentals: United Rentals, Inc. is the largest equipment rental company in the world. The company has an integrated network of 895 rental locations in 49 states and 10 Canadian provinces.
VIEW CAREERS WITH UNITED RENTALS
PENSKE: Penske is a company, whose people move the things that move the world forward. We are driven by a deep, personal commitment to helping customers succeed every day.
*Companies in the article are paid advertisers
READ NEXT: 10 OF THE HIGHEST PAYING JOBS FOR 2018

Summary
Article Name
Welding Jobs: Learn the Trade and Get Hired
Description
Welding jobs are an important part of the manufacturing and construction industries. Welding jobs will continue to be in demand in the future. Learn more about welding jobs and who is hiring here.
Author
Publisher Name
Publisher Logo