Exiting the military is a time that can elicit a feeling of uncertainty about the future. Many transitioning veterans have thought out their post-military career plans and in fact pursued an MOS directly in line with this plan. An MP may have long planned to become a civilian police officer and an Avionics Crewman may very well have planned to work on civilian aircraft. In similar fashion, truck driving jobs, for veterans, represent a sector of an industry that is a great fit for military experience.
SPONSORED
Regardless of which MOS you chose for the military, this nation's trucking fleet is ready to receive you. Products will always need to be shipped on the roads of America, and the trucking industry provides a reliable income and unique job security.
Veterans are Ready for Truck Driving Jobs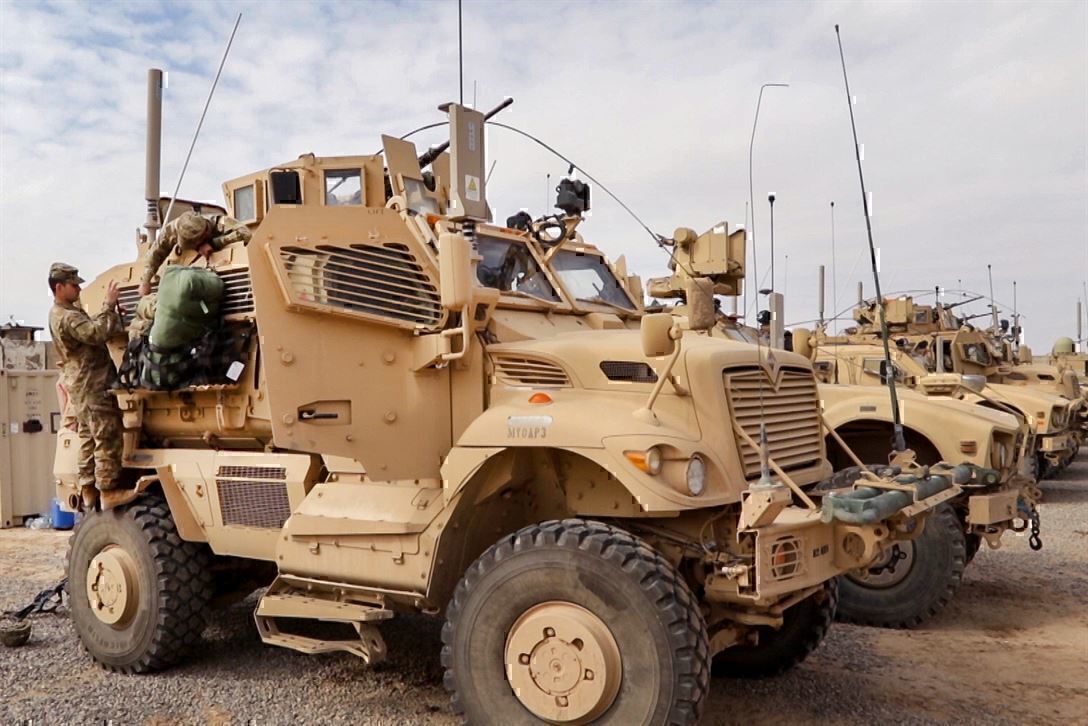 Certainly, those who chose Motor Transportation as their MOS might have a little more inkling as to whether they want to make driving a career. The best thing about a CDL, as opposed to the military, is that the odds of needing to drive you way out of the kill zone in an ambush are obviously, substantially lower in the civilian world. In the end, it boils down to safe driving and respecting the rules and regulations monitoring the industry. Any veteran, regardless of MOS, can pull this off.
Much like the military, many segments of commercial driving are really more of a lifestyle than a job. This is most evident in cross country long haul driving. The pay is great, but the hours and demands can be taxing for those unprepared for the lifestyle. Fortunately, the average veteran has seen worse. A week trip on the road across the country could almost be considered nothing more than trip to the field. Except this time you actually get to sleep in the back of a heated truck cab instead of the cold outside while you snuggle up to the Marine next to you for body warmth.
In addition, the chow on this trip to the field is what you make of it. Every interstate in America is littered with truck stops, restaurants and even formal lodging if you should so desire. Some of these truck stops even have showers which would be a welcome addition to the Marine accustomed to living in the field for weeks without one. Regardless of your branch of service, if you can survive a week in the field or deployed then you have what it takes to live the CDL lifestyle.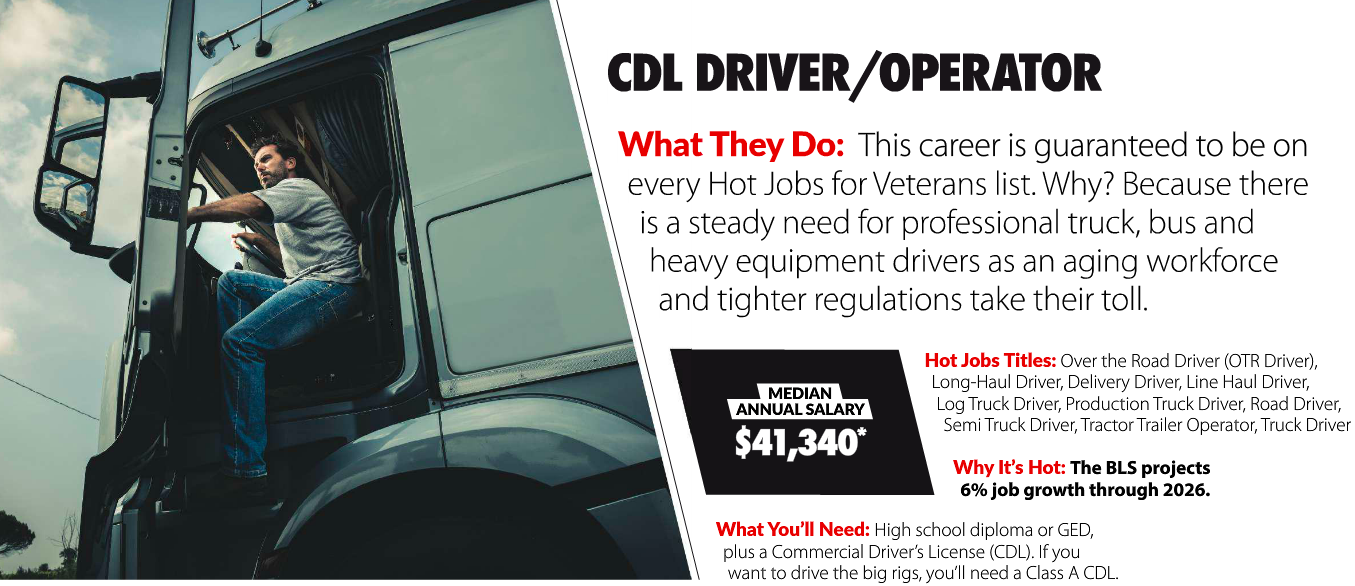 Truck Driving Jobs are in Demand
Enough about the rigors of the lifestyle, the truth remains that trucking is an excellent career with job security. Currently, major freight-liners are struggling to find enough qualified participants, which has driven up pay as brands compete for the talent. Not to mention that long haul trucking is just one niche of the commercial driving industry.
There are still truckers who still sleep at home every night and spend their time ferrying freight locally. The Bureau of Labor Statistics projects that the CDL industry will see 6% growth of jobs through 2026.
Many take the opportunity to become their own boss as an owner/operator of their own truck. They take the jobs they want to take and decline the ones they do not.
Pursuing a CDL is not as hard as some think and the fees and certifications are very affordable. This is certainly true when you compare to the cost of college. A veteran picking up their CDL has the opportunity to start earning a steady paycheck early that only grows with time.
READ NEXT: GREAT IT JOBS FOR VETERANS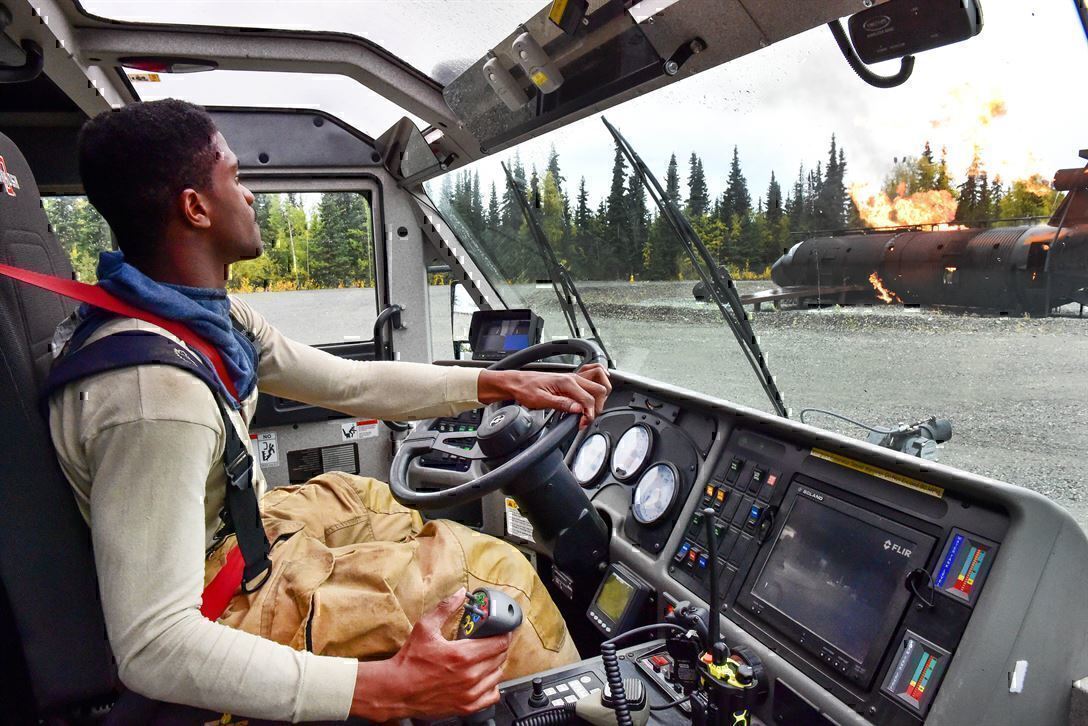 Truck driving jobs are also a great option for those transitioning veterans who still are unsure of their long term career path. Driving can afford the veteran the opportunity to earn good money while bridging the gap until a more desired career path comes to be. Much like the military you can embrace the lifestyle, see the world and ponder your next steps in life. Trucking can be the career of your dreams or the bridge to those dreams. In either case, a CDL can be the first step to that future without precedent.
Companies Hiring for Truck Driving Jobs
Averitt Express: Working at Averitt Express (leading provider of freight transportation and supply chain management) isn't about punching the clock. It's about working with people who trust you, serving people who depend on you, and getting home to people who love you.
Holland: Originally committed to serving the central United States, Holland has expanded farther into the Southeast and Midwest where it continues to provide on-time reliability. Its dedicated employees have earned the prestigious Quest for Quality award from Logistics Management magazine every year since the mid-1980s.
Reddaway: Reddaway, founded in Oregon City, OR, has served the Pacific Northwest since 1919. Through our comprehensive western local service center network, we have built a long-standing tradition of next- and two-day delivery services.
Schneider: Schneider is a leading transportation and logistics services company providing a broad portfolio of premier truckload, intermodal and logistics solutions and operating one of the largest for-hire trucking fleets in North America.
SpartanNash: SpartanNash (SPTN) is a Fortune 400 company and the largest food distributor serving US military commissaries and exchanges in the world, in terms of revenue.
Werner Enterprises: Werner Enterprises, Inc. is an American freight carrier and transportation and logistics company headquartered in Omaha, Nebraska.
*COMPANIES LISTED IN THIS ARTICLE ARE PAID ADVERTISERS.
READ NEXT: HIGH PAYING CONSTRUCTION JOBS FOR VETERANS