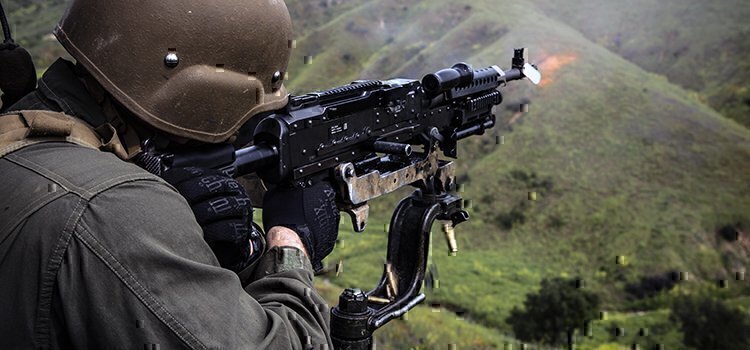 SPONSORED
Does the idea of a lucrative paycheck for a dangerous short-term gig in one of the world's hot spots appeal to you?
If we have your attention, these $100k security contracting jobs for veterans might be for you. 
Private security contracting is a booming industry, particularly given the political desire of many countries to reduce their military footprint overseas. As Kerry Patton observed in his book, "Contracted: America's Secret Warriors," 52% of the people fighting in Afghanistan in 2012 were contractors.
Private security contractors don't just work with military and government organizations. Many for-profit companies and non-government organizations operate in war zones, piracy hot spots, and destabilized areas. Private security is a vital component of their daily operations.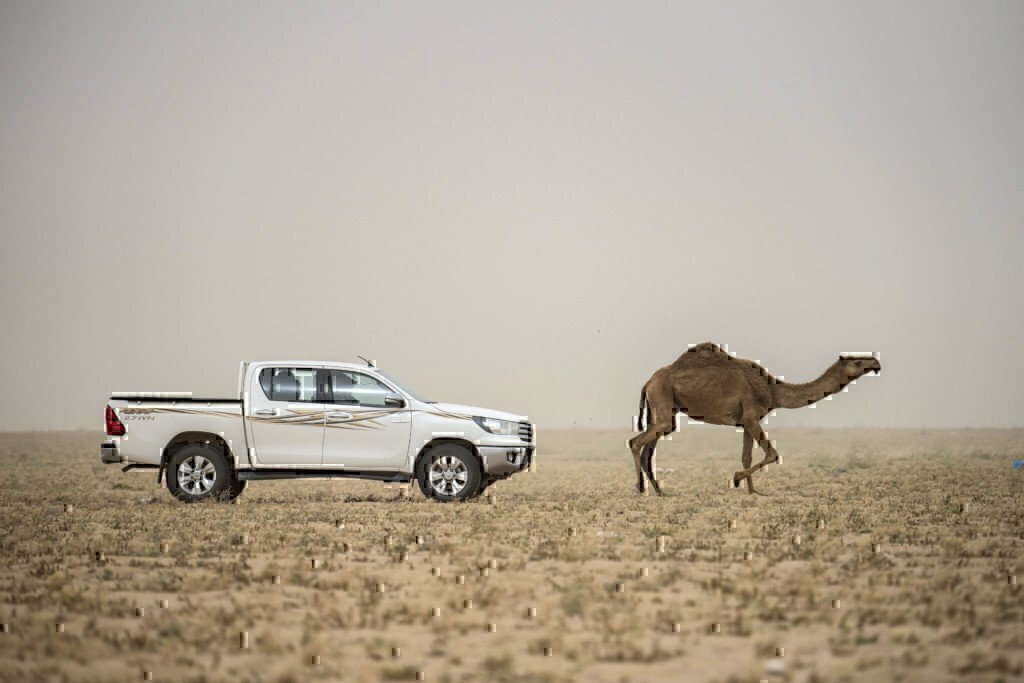 Veterans in Security Contracting
This is one career path where you won't need to tame down that military lingo or avoid talking about your hard-core combat experience. The overwhelming majority of security contractors are ex-military personnel, but as you can imagine, they are not the people who spent the majority of their time behind a desk.
Private security companies seek skilled commissioned and non-commissioned officers with combat arms experience, but have a strong preference for ex-Special Forces candidates. You must be ready to deploy, in peak physical condition, and ideally have expertise in jungle or urban combat, intelligence, weapons, maritime security, explosives, VIP close protection, or personnel extraction operations. Paramedic or linguistic skills are an added bonus.
What do Security Contractors do?
This is where it gets a bit hazy. For obvious reasons, the specific details of your position may not be advertised on the company website. As an example, the job description for a Protective Security Specialist in Afghanistan might detail convoy and facility protection duties. But not specify if you will work alongside military personnel in Kabul or in support of a non-profit organization's initiatives in a remote rural area.
Typical jobs for security contractors include providing security for facilities, vessels, residences, and project sites, escorting convoys transporting commodities such as food, oil, water or weapons, and providing security training to foreign military and police personnel.
The duties may sound very similar to the types of jobs you did in the military. The big thing to remember is that you won't necessarily have the might of the American military there to back you up if things go badly. The Watson Institute of International and Public Affairs at Brown University estimates that "over 6,900 contractors working for the U.S. have been killed in the Iraq and Afghanistan war zones."
Other considerations? It is not going to be a nine-to-five job. Typical contracts have you based in the Middle East or Africa. Your shift may be 12 hours. You could average six days a week for a one-year period, with a four-week vacation halfway through. Alternatively, you may work for two months but then have an unpaid break before your next contract.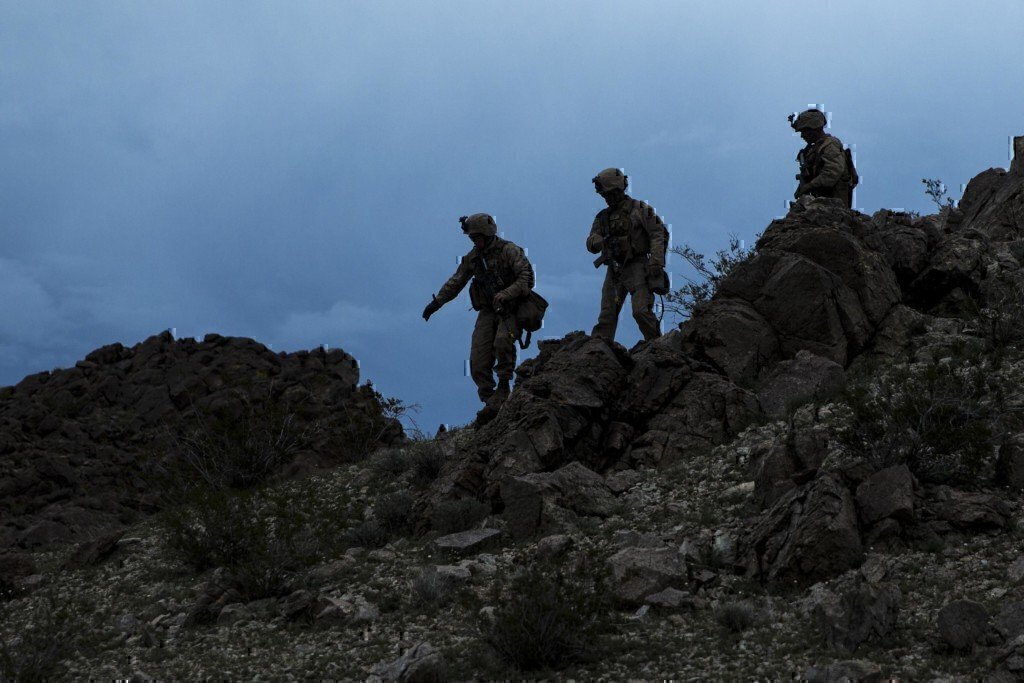 The Advantages
If the reality of working in remote locations and placing yourself in harm's way doesn't deter you. There are some attractive benefits.
Anecdotally, Tier 1 Security Contractors (usually ex-Special Forces personnel) can earn upwards of $600 a day in a hostile area. Annual salaries run from $100K to $250K for those with specialized expertise. And your job won't be boring.
Interested in finding out what defense contracting companies are hiring veterans right now? Join the ranks of our email subscriber list where we send alerts every time we post a defense contractor position.
Where do I learn more?
A great place to explore private security contracting opportunities is our job board careers.gijobs.com. These companies have informed us they want to hire Veterans!


Some sponsored companies that are currently hiring include:
Vinnell Arabia: Vinnell Arabia is the leader in U.S. military doctrine-based training, logistics, and support services inside Saudi Arabia. We answer our customer's requirements perfectly throughout the Kingdom of Saudi Arabia and have done so for over 35 years. With over 1,250 highly experienced employees Kingdom-wide, over half of whom are Saudi nationals, we provide a unique knowledge-base of experience and talent.
DynCorp International: DynCorp International is a leading global services provider offering unique, tailored solutions for an ever-changing world. Their success is based on seven decades of strategic decisions and the dedication of the people who have made them a trusted partner to commercial, government, and military customers. We provide sophisticated aviation, logistics, training, intelligence, and operational solutions wherever they are needed.
Amentum: Amentum proudly supports governments worldwide with an unrelenting dedication to excellence, commitment to the mission with reliability, safety, and precision. Here are some of the contracts Amentum holds:
(Amentum) US Department of Defense 
Air National Guard
US Department of Defense HQ
US Department of Defense – Office of the Secretary
Defense Information Systems Agency
Defense Spectrum Organization / Joint Spectrum Center
Defense Logistics Agency
Defense Threat Reduction Agency
Washington Headquarters Service
US Central Command
US Indo-Pacific Command
US Special Operations Command
US Special Operations Command Pacific
(Amentum) US Air Force
Air Combat Command
Pacific Air Forces
Air Force Space Command
Air Education & Training Command
Air Force Materiel Command
Air Force Cryptologic Office
(Amentum) US Army
Army Program Executive Offices
Army Communications and Electronics Command
Army Intelligence and Security Command
Army Assembled Chemical Weapons Alternatives
Army Aviation & Missile Command
Army Special Operations Command
Army Contracting Command
Army Corps of Engineers
Army Materiel Command
Army Sustainment Command
Army TACOM Life Cycle Management Command
Army Training & Doctrine Command
(Amentum) US Navy / Marines
Marine Corps Systems Command
Naval Air Systems Command
Space and Naval Warfare Systems Command
Naval Supply Systems Command
Naval Sea Systems Command
Naval Ordnance Safety and Security Activity
Naval Surface Warfare Centers
Naval Undersea Warfare Center
Regional Maintenance Centers
Naval Undersea Warfare Center
Regional Maintenance Centers
Naval Information Forces
Naval Information Warfare Center
Naval Information Warfighting Development Center
Navy Marine Corps Spectrum Center
Naval Education and Training Command
(Amentum) US Department of Energy
Office of Environmental Management
National Nuclear Security Administration
Office of Fossil Energy
Office of Science
Office of Legacy Management
Office of Naval Reactors
Office of Nuclear Energy
(Amentum) US Intelligence Community
(Amentum) NASA
(Amentum) Department of Homeland Security 
DHS Headquarters
Customs & Border Protection
Federal Emergency Management Agency
Immigration and Customs Enforcement
United States Citizenship and Immigration Services
Transportation Security Administration
(Amentum) General Services Administration 
(Amentum) US Department of Treasury 
(Amentum) US Department of State
(Amentum) US Department of Justice
(Amentum) Department of Transportation
(Amentum) Federal Aviation Administration
(Amentum) Federal Bureau of Prisons
(Amentum) Federal Deposit Insurance Corporation 
(Amentum) Social Security Administration
(Amentum) US Department of Health & Human Services 
(Amentum) US Centers for Disease Control & Prevention 
(Amentum) National Institute of Occupational Safety & Health
(Amentum) Tennessee Valley Authority 
(Amentum) State/Local
City of Aiken
Pennsylvania Department of Environmental Protection
(Amentum) International
Australian Department of Defence – Capability Acquisition and Sustainment Group
British Antarctic Survey
Canadian Nuclear Laboratories Ltd
Department of National Defence / Canadian Armed Forces
Australian Commonwealth Science and Industrial Research Organisation
Australian Nuclear Science and Technology Organisation
Australian Department of Industry, Innovation and Science
NATO Headquarters
NATO – International Security Assistance Force Afghanistan
UK Environment Agency
UK Nuclear Decommissioning Authority
UK Ministry of Defence's Atomic Weapons Establishment
Akima: Akima is a global enterprise with more than 7,500 employees, delivering agile solutions to the federal government in the core areas of facilities, maintenance, and repair; information technology; logistics; protective services; systems engineering; mission support; furniture, fixtures & equipment (FF&E); and construction. In 2019, Washington Technology ranked Akima #38 amongst the top 100 government contractors.
Leidos: As part of our company mission, we're dedicated to making the world a safer place. That starts with helping our customers in the Defense industry achieve their critical missions. From our airborne work with sensors alerting warfighters to what's over the next hill, to our autonomous maritime platforms protecting sea lanes and shores — our scientists and engineers are solving critical challenges across the globe.
FBI: Veterans bring a unique and valuable set of skills and experiences to the FBI. Explore the diverse career paths within the FBI and discover how to continue serving with a career like no other.
The United States Secret Service: Recognized for its central role in the protection of the nation's leaders and the financial and critical infrastructure of the United States, the Secret Service contributes to the Department of Homeland Security's common mission of protecting the American people from harm.
READ NEXT
4 Pieces of Advice for Vets on Government Contracting Jobs

Contributing Authors
2020-08-26T12:13:18-04:00