Sponsored Content
When the G.I. Jobs team visits military installations to talk with transitioning service members, many of them share their dreams of starting their own business. Building a business from scratch is tough, even if you have a great idea for a killer product or service. That's why so many veterans who dream of owning a business consider buying a franchise. According to the International Franchise Association (IFA), one in seven franchises is owned by a veteran.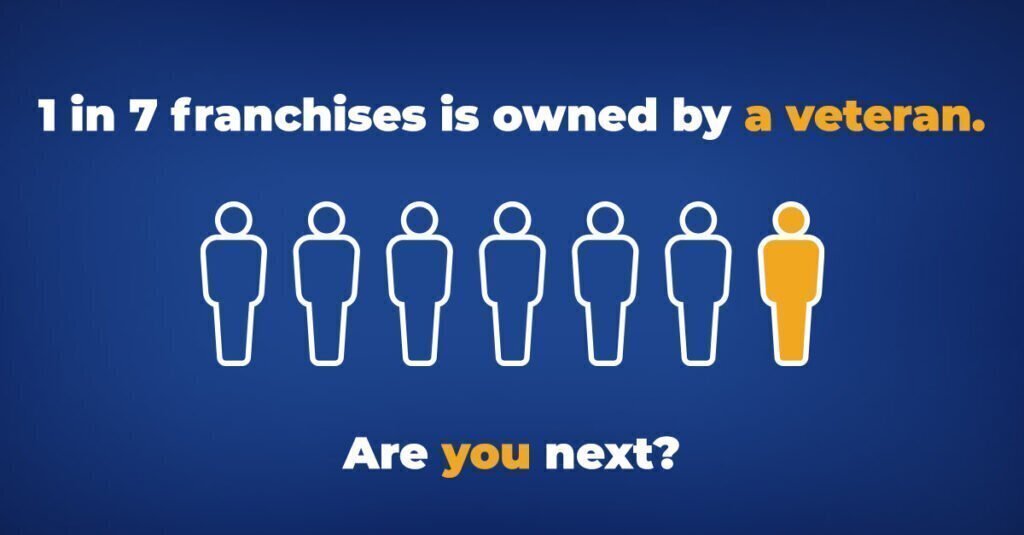 The advantages to veterans are obvious: They're buying a packaged business model with a proven track record and recognized branding. The best part? Franchises allow military and veterans to be their own boss.
"I'm now in charge of my future. I get to determine how successful we are based on the work my wife and I put into this business." – Jason Meadows, Iraq veteran who owns a JDog Junk Removal* franchise in Woodstock, Ga.
Franchise systems go out of their way to recruit active duty and prior military, and for good reason. They're disciplined, they're trained leaders, they're used to following processes and they possess a mission-focus second to none.
"Owning a small business has many unexpected challenges, and in the military, you learn to be ready for any situation or mission. The disciplined environment veterans are familiar with provides them the ability to create a structured business and implementation process to help keep people motivated while focusing on excellence." – Noelle Burak, franchise development manager for Two Men and a Truck
What Do You Need To Know Before Buying A Franchise?
Buying a franchise is a big commitment and not something to rush into. So what do you need to know if you're considering a franchise? We talked to five post-9/11 veterans and the franchise systems that recruited them to find out the most important things you need to know if you are interested in becoming a franchise owner. This list is not comprehensive, so be sure to thoroughly research before signing a contract. The IFA has a wealth of resources to help educate those considering a franchise.
1.) Start Researching Franchises Early (Before Transitioning from The Military)
Ideally, you should start researching franchise options at least two or three years before you separate or retire. "Don't feel rushed to purchase a franchise – do your due diligence while you are still in the military and then you can hit the ground running upon retirement," says Tim Courtney, vice president of franchise development for Dream Vacations*.
2.) Conduct a Thorough Self-assessment
There are thousands of franchises in dozens of different industries. Some can be operated from your home. Others require a store front or vehicle. "Make sure to do your homework on whatever franchise and industry you're considering," says Mike Peterson, president and CEO of Garage Force*. "There are a lot of options, so finding the right fit for you will help ensure your future success." Visit the websites of those that interest you to learn as much as you can.
3.) Get Your Finances in Order Before Owning A Franchise
If you haven't already, start saving for your transition. "Make sure you have the ability to cover the upfront cost of ownership," advises Mike Hanlon, an Army veteran who owns a Dream Vacations* franchise out of his home in Wilmington, N.C.
Nathan Press, a former Army recruiter who owns a Garage Force* franchise in Indianapolis, says it's important to have enough money to live on until you get your franchise off the ground. "Be sure to have some money ready for advertising costs and the potential of slow times in the beginning," he says.
4.) Read The Franchise Disclosure Document Carefully
Once you've narrowed your choices, learn everything you can about the franchises that made the shortlist. This starts with the franchise disclosure document, which provides written information about every aspect of the franchise concept. "Many questions will be answered in the Franchise Disclosure Document (FDD), so read that carefully and be confident in asking clarifying questions you have about that material," says Tim Courtney of Dream Vacations*. "Item 19 in the FDD shows your earning potential—if a franchisor does not include this in their FDD, ask them why."
5.) Talk To Other Franchise Owners About Owning A Franchise
Research includes talking to franchise owners within the system. Ask them how they're doing. Ask them about the ins and outs of the franchise. "Talk with other franchisees to gain a greater understanding of what in the business fulfills them, and what the business provides them personally, professionally and financially for their families," says Noelle Burak of Two Men and a Truck.
And not just to current franchisees. Talk to former franchisees who left the system to find out why.
6.) Ask Questions Before Owning A Franchise
Lots of questions. Ask about any experience required, the cost to get into the franchise, the hours and personal commitment necessary to run the business, the franchise's track record and the business experience of its leaders. Ask if you can reach out to the leadership team and visit the office. Ask about the support system they have in place for franchisees. "Make sure you'll have the support you need down the road, not just when you get started," says Mike Peterson of Garage Force*.
7.) Focus on the Brand. Has Anyone Heard of It?
The business model is important, but there's another big advantage to buying a franchise. "Most of what you are doing when purchasing a franchise is buying an established brand instead of starting from scratch," says Lauren Lampe, director of marketing for JDog Junk Removal and Hauling*, which only sells franchises to military, veterans and their families. "Find a business where you can utilize the experience you've gained in the military and a place that's going to appreciate that type of skill set."
8.) Research The Market Before Buying A Franchise
Find out what kind of competition you'll face in the region where you plan to operate. "Assess your market to determine if it is good for the area you desire to set up in," says Nathan Press. That's an important step when choosing which franchise is best for you. Read the 7 Steps To Selecting Your Franchise for more tips on what you need to consider before you buy a franchise.
9.) Learn on Other Franchise Owners
Reach out to fellow franchise owners for advice and guidance. "If you have a situation you aren't sure how to deal with, reach out to the others," says Jason Meadows, a JDog Junk Removal* owner. "There is a very high chance that someone else has already faced the same issue and is more than willing to help."
*Company is a paid client.
READ NEXT
11 Things to Keep You Occupied & Productive During Quarantine
Frequent Questions about Starting a Veteran Owned Business
7 Movies to Watch While Quarantined
The Real Life Story Behind Saving Private Ryan