The 1998 movie "Saving Private Ryan" is one of the all-time great war movies.
While much of the movie is a fictional account, the premise behind Capt. Miller's mission is based on a true story.
That is the story of the Niland brothers — Edward, Preston, Robert, and Frederick — from Tonawanda, New York.
Matt Damon in "Saving Private Ryan." (Image via Dreamworks and Paramount Pictures)
The two middle brothers, Preston and Robert, had enlisted prior to the beginning of the War. After America entered the war the oldest, Edward, and youngest, Frederick, known as Fritz to his friends, joined up in November 1942.
Because of the tragedy of the Sullivan brothers aboard the USS Juneau earlier that year, the brothers were split up and sent to different units around the Army.
Edward became an enlisted pilot, with the rank of Technical Sergeant, of a B-25 Mitchell bomber flying in the Burma-India-China theatre.
Preston was commissioned into the infantry and assigned to Company C, 22nd Infantry Regiment, 4th Infantry Division.
Robert and Fritz both became paratroopers. Robert served with Company D, 505th Parachute Infantry Regiment, 82nd Airborne Division. Fritz joined Company H, 501st Parachute Infantry Regiment of the 101st Airborne Division.
U.S. Army paratroopers are dropped near Grave, Netherlands while livestock graze near gliders that landed earlier. This was the beginning of Operation Market Garden during World War II, which resulted in heavy Allied losses. (Photo source unknown)
As fate would have it, three of the brothers found themselves preparing for the invasion of mainland Europe.
However, before the brothers could start their "Great Crusade" to liberate Europe, Edward was shot down somewhere over Burma. He was listed as Missing in Action, but this usually carried a presumption of death at the time, especially if he had fallen into the hands of the Japanese.
Then, in the early morning hours of June 6, 1944, Robert and Fritz joined over 23,000 Allied paratroopers in cracking Fortress Europe.
Although Fritz's unit, 3rd Battalion, 501st PIR, was supposed to be the division reserve, the misdrops meant they were thrust into action in ad hoc groups. These forces were able to secure vital causeways, bridges, and locks allowing the 4th Infantry Division, and Niland brother Preston, to exit Utah beach later that day.
Summary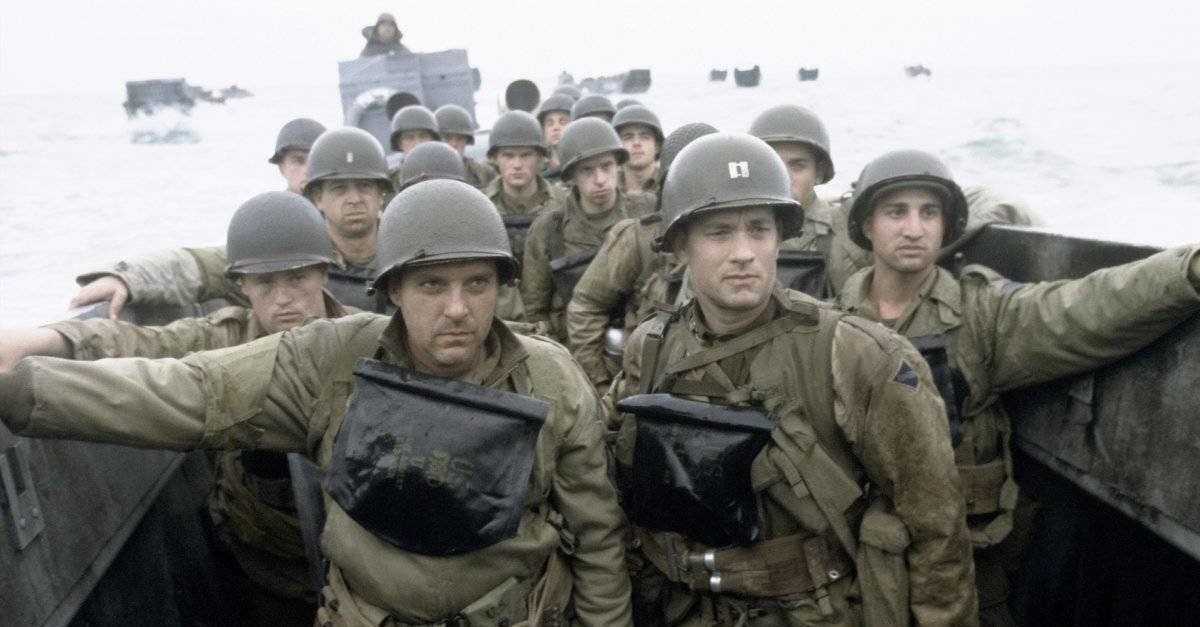 Article Name
The Real Life Story Behind Saving Private Ryan
Description
The 1998 movie "Saving Private Ryan" is one of the all-time great war movies.
Author
Publisher Name
Publisher Logo