So, you're thinking about owning a franchise. Great! Owning a franchise is a great business opportunity for veterans, but where do you begin? And, there are so many franchises to choose from! How do you choose the best franchise to own?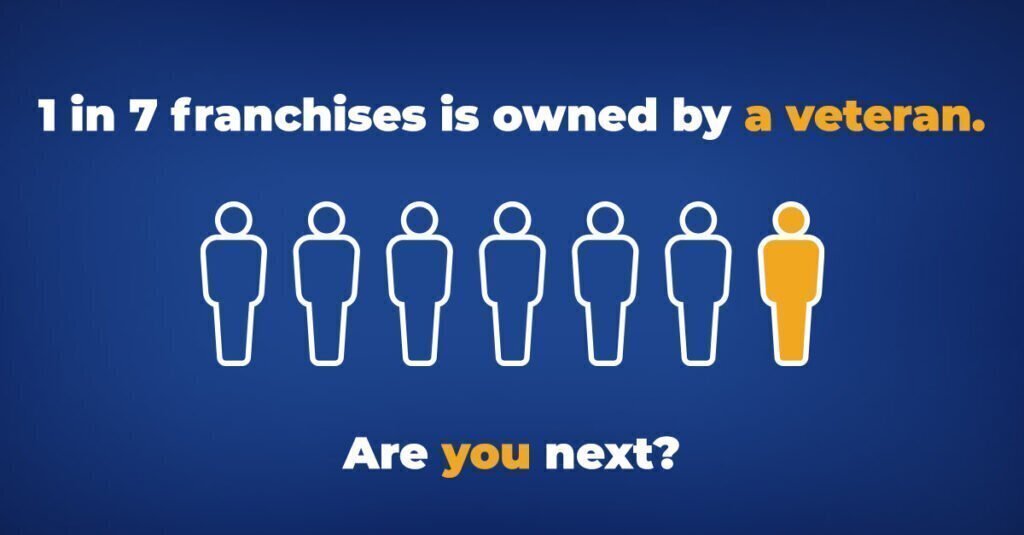 Evaluating the wide variety of franchising opportunities can be a daunting task. What type of franchise business interests you most? Luckily, with over 4,000 franchise options in the U.S., there is a business concept that will fit your interests. There's everything from fitness concepts to food outlets, equipment repair to elder care, employment services to home services.
Steve Miller, a franchise consultant, shares his insight. Miller says, "People often ask me, 'What's the best franchise out there?' and I tell them, 'It all depends.' There's not a simple answer to that question because it depends upon a multitude of factors which must be taken into consideration."
Don't stress thinking about option overload. This step-by-step guide will help you find the franchise that's best for you.
Step 1: Find A Franchise That Fits Your Lifestyle
Identify what kind of franchise would suit you. Do a self-evaluation.
How many hours do you want to work? According to Miller, one of the first steps is deciding the hours one wants to work in a business.
For example, if you don't want to manage or be "on-call" on weekends, evenings or holidays, you should probably avoid owning a food service franchise. A franchise that might fit your lifestyle better might be home services.
Because the working hours for home service businesses are usually 9 am to 5 pm, Monday – Friday, Miller considers them to be "great lifestyle businesses." In addition to the working hours, the investment cost for owning a franchise in the home services category is lower. Miller says that "oftentimes these businesses are home-based, therefore the start-up costs are a fraction of having a retail location."
Other important considerations include the following questions. Is the franchise is business to business or business to consumer? What are your personal interests? Do you have family support? How much can you afford to invest in the franchise? G.I. Jobs created a checklist of questions to ask when choosing a franchise that way you make sure you get all the right answers.
While deciding on a franchise-type, Miller says to avoid this common mistake. "You might say 'I can't work on things at my own house, how am I going to fix someone else's?'" Miller said. "That has little to do with the owner of a franchise of this type. The role of the franchisee is to work 'on' the business and not 'in' it. You're not looking to buy yourself a job, you're looking to manage and scale a business."
Step 2: How Much Does It Cost To Buy A Franchise?
The initial investment cost is an important consideration when selecting a franchise; as is your willingness or ability to borrow money to finance the purchase and start-up expenses.
"The days when people were literally mortgaging their homes to buy a business, whether a franchise or not, are gone," said author Mitchell York, who wrote the book "Franchise: Freedom or Fantasy?" "These days you either have to have the capital to buy into a franchise or you have to find some other source of capital. There are franchises that cost a million dollars and franchises that cost $10,000. You need to understand what universe you can play in."
Step 3: Read The Franchise Disclusure Document
Purchasing a franchise means acquiring a proven franchise business model to follow and execute. However, buyers must know what to ask in order to select a winning formula.
Prospective owners need to know what they're buying before signing a franchise agreement, and the Franchise Disclosure Document (FDD) provides this transparency.
The Federal Trade Commission requires franchisors to provide the FDD to prospective buyers at least 10 business days before a contract is signed or money exchanges hands. The FDD contains valuable information about the franchisor ranging from the initial investment to the franchisor's obligations to franchisees and the company's financial statements. In total, 23 disclosure items are covered.
Step 4: Learn The Territory
Crafting a proper territory is vital to the potential for success of the franchise. "When Quiznos was the really hot franchise, everyone was buying into Quiznos," York said. "They had territory definitions where you could have an exclusive in your town, but you wouldn't have the exclusive in the next town. You might have thought it's not going to be a problem and then lo and behold another store opens up a few blocks away."
Step 5: Does Everybody Know It By Name?
With hundreds of new franchises debuting each year, another factor is determining whether a concept has staying power. Investing in a new franchise concept, which oftentimes has lower investment costs, might be a good idea, but it has risk. "If you buy a franchise that is brand new and no one has ever heard of, you take on all the risks of that franchisor potentially not being very good at what they do in terms of operations," York said. "They may have a good idea, but they haven't established any brand equity. They haven't tested their operating procedures for any length of time."
Step 6: Study And Learn From Other Franchise Owners
Because franchisors can not make earnings claims outside the information disclosed in the FDD, York said, they might be limited in their ability to give direct feedback on profit and loss projections. For that reason, York suggests anyone looking to buy a franchise should "get a reality check" and spend time studying existing franchises. "If you are going to buy a cupcake store, go into the cupcake store and count how many cupcakes get sold per hour," York said. "You can't just go in on Saturday. You have to go in on a Tuesday, and you may have to camp out there for a while and take a lot of notes."
Before buying a franchise, a potential owner should talk to current and former franchisees. You should get a sense of whether the organization delivers on its commitments and if they conduct themselves in a professional manner. Then, determine if operating the business is worth the investment of time and money.
7. Work With A Free Franchise Coach
G.I. Jobs, through Vetrepreneur, offers a complimentary service to veterans which takes the guesswork out of evaluating franchises. Miller says, "It gets overwhelming and people end up giving up on thinking about investing in a franchise." A Vetrepreneur Franchise Coach will walk you through a comprehensive process, including selecting the right franchise for your situation, understanding funding options, and learning about benefits available exclusively to veterans.
Fill out the form at gijobs.com/franchise to get started.