SPONSORED
Railroad jobs pay workers some of the best wages in the transportation and freight industries. They are also an awesome career choice because of the great retirement benefits and job security that are associated with them. While the railroad industry is not expected to boom in coming years, it still provides workers with a stable, high paying career.
What Railroad Workers Do
Railroad jobs ensure the safe and timely operation of both passenger and freight trains. Some workers are responsible for actually driving the trains, while others are responsible for switch and brake operation or train and track maintenance.
Duties of Railroad Jobs
Railroad jobs typically include checking the maintenance and condition of both trains and railroad tracks, and making repairs or upgrades when they are required.
Freight trains move billions of pounds of goods and materials each year, while passenger trains move millions of people to destinations throughout the United States. Railroad workers are essential to ensuring that these trains reach their destinations safely and in a timely manner.
Because of the intricacies of the railroad system. railroad workers must work in constant communication with each other. Conductors must work closely with brake operators and engineers, while signal and switch operators maintain contact with locomotive and rail yard engineers.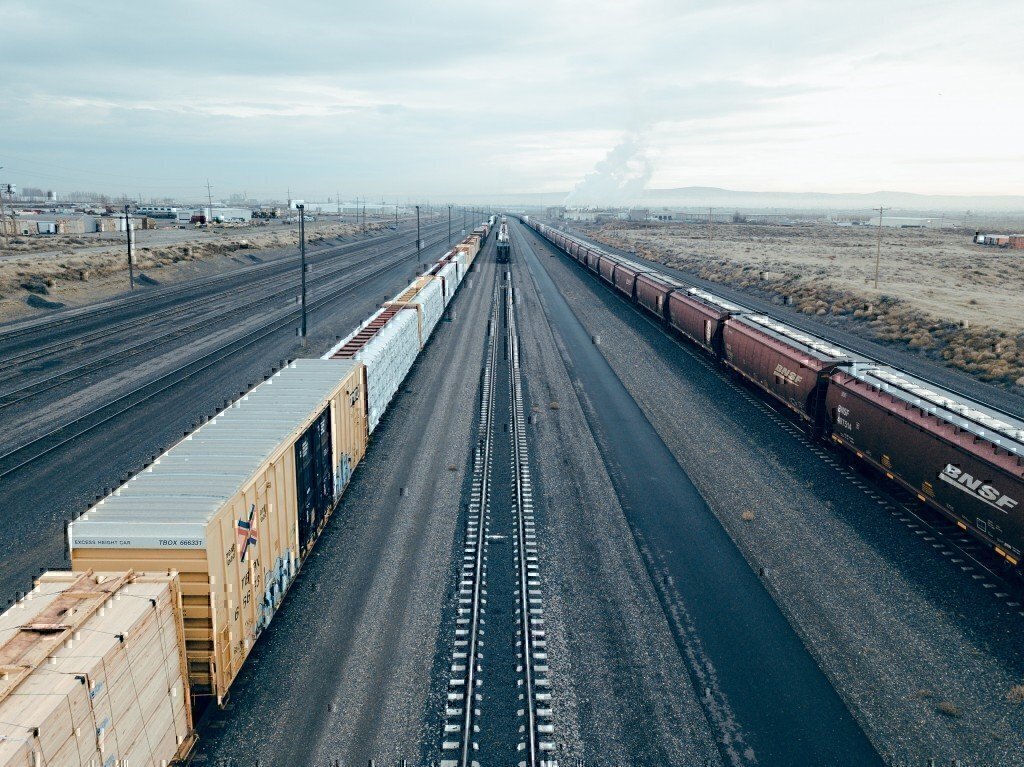 Types of Railroad Jobs
Locomotive Engineers: Locomotive engineers are responsible for driving both freight and passenger trains. Typical trains driven by locomotive engineers are diesel-electric trains, although some may operate solely on battery or electricity. Engineers must be cognizant of what types of materials they are carrying, as different loads require different driving techniques.
Duties of Locomotive engineers:
Monitor speed, air pressure and battery use, while using various measurement instruments.
Monitor tracks for obstructions/traffic
Use controls such as throttles and brakes
Communicate with dispatchers
Conductors: Train conductors travel on both passenger and freight trains and monitor activities of the crew and passengers. On passenger trains they monitor the comfort of passengers, while on freight trains the monitor the loading and unloading of cargo.
Duties of Locomotive Conductors:
Check passengers' tickets and accept payments from passengers who may not have purchased a ticket in advance
Announce stations and other relevant updates
Ensure the safety of passengers
Oversee the loading and unloading of cargo
Yardmasters: Yardmasters do similar work to conductors, but they do no travel onboard the train. They are responsible for coordinating the activities of the rail yard staff. They also monitor the materials that freight trains are carrying to ensure it is correct prior to leaving the yard.
Duties of Yardmasters:
Review schedules, shipping records and switching orders of freight trains
Yardmasters arrange for cars to be repaired when required
Switch train traffic to optimize track space
Rail Yard Engineers: Rail yard engineers are responsible for operating train engines within a rail yard. They move trains between tracks to keep them organized and on time.

READ NEXT: WHY YOU SHOULD BE A BIG FAN OF HVAC JOBS
Brake and Switch Operators: Brake and switch operators operate equipment that keeps trains running safely and efficiently. Brake operators couple and uncouple train cars and typically travel with the crew. Signal operators install and maintain signals along the track and in the rail yard. Switch operators control with track switches, which allow trains to maneuver along the correct tracks.
Work Environment of Railroad Jobs
Railroad workers work in several different environments based on their job title. For example, brake and switch operators typically work outside, regardless of the elements. Different types of trains also offer different work environments. A conductor on a freight train will likely work in a dirtier environment than a conductor on a passenger train.
Because trains operate around the country 24 hours a day and seven days a week, railroad workers typically work full time, with many logging overtime hours. However, there are federal requirements for the amount of rest railroad workers need to get.
How to Become a Railroad Worker
To become a railroad worker you typically need to have a high school diploma or equivalent and several months of on-the-job training. Locomotive engineers typically receive 2 to 3 months of training, riding with an experienced engineer before they can operate on their own. Even experienced engineers who switch to a new route must spend several months training before they take over the route.
Yardmasters are also be required to train in order to learn proper procedures and safety of rail yards, while conductors of freight trains will be trained in proper procedures of loading and unloading cargo.
Locomotive engineers must be certified by the Federal Railroad Agency. Candidates are required to pass a skills test, a written test and prove their knowledge of the track in order to earn certification.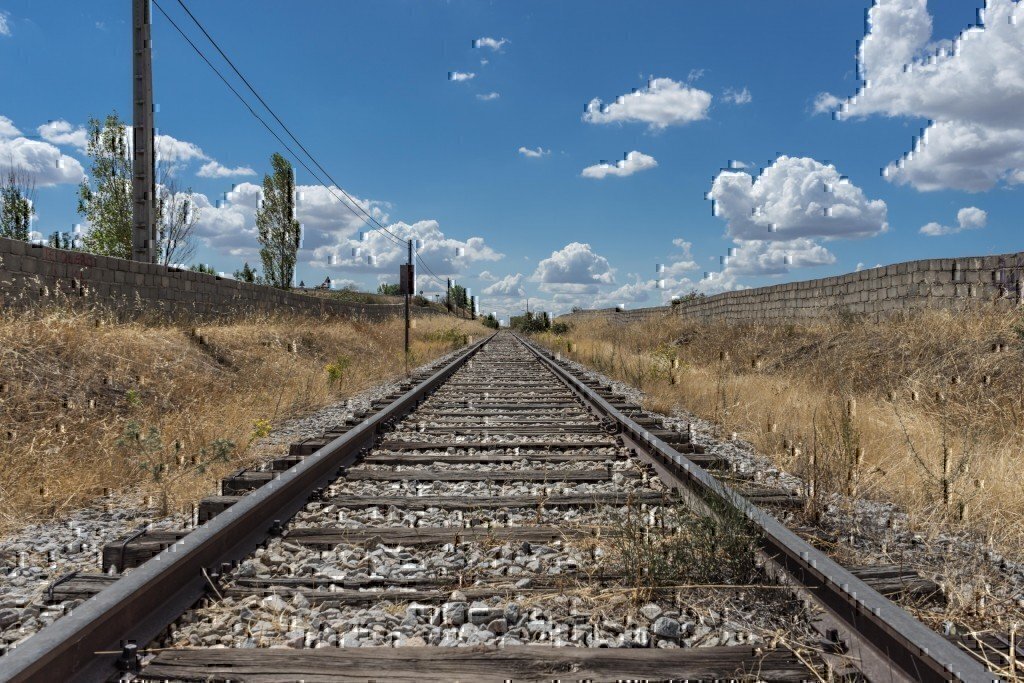 Outlook for Railroad Jobs
According the Bureau of Labor Statistics, the average annual salary for railroad jobs as of May 2017 was $59,780. Railroad jobs are expected to slightly decline by the year 2026, but this is mostly due to the duties of Locomotice Firers being consumed by engineers and conductors. There will still be a need for railroad workers in the future.
There will however be job openings due to older workers retiring.
Companies Hiring for Railroad Jobs
BNSF Railway: BNSF Railway's current workforce includes over 8,000 former and current military service members. At BNSF, we offer military members numerous opportunities to leverage their training and experience towards an exciting career with one of the country's largest railroads. 
Norfolk Southern: Norfolk Southern Corporation is one of the nation's premier transportation companies specializing in freight railroading.
VIEW RAILROAD JOBS WITH NORFOLK SOUTHERN
*Companies in this article are paying advertisers.
READ NEXT: MACHINIST JOBS ARE ON THE CUTTING EDGE

Summary
Article Name
Railroad Jobs Pay High Salaries & Offer Great Benefits
Description
Railroad jobs are highly sought after because of their high salaries and great retirement benefits. Here's what to know about railroad jobs for veterans.
Author
Publisher Name
Publisher Logo