7.) They will always enjoy the little moments with you
The bonds between troops aren't just the result of completing rigorous training or fighting in combat missions together (even though those play a big role). It's the little moments that cement friendships—it's those times when troops are bored out of their minds in the tent or stuck on the same boring detail.
You don't have to plan some intense friendship-bonding thing just to appease them. Most veterans are completely happy sharing a beer in the living room for hours and just relaxing with you—that's what means the most.
We are perfectly content with chilling out all day and playing Spades in the smoke pit. We're up for anything, really.
(US Marine Corps photo by Cpl. Meredith Brown)
This article originally appeared on We Are The Mighty
READ NEXT
$100k Security Contracting Jobs for Veterans
What You Need to Know About Other-Than-Honorable Discharge
5 Differences Between Army and Marine Corps Infantry

Summary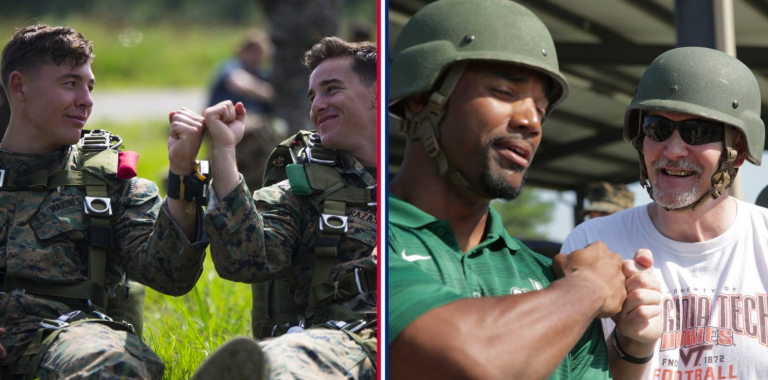 Article Name
7 Ways Your Veteran Friend Will Always Have Your Back
Description
When you're in the military you develop some of the strongest relationships you will ever have. Here are 7 distinct ways your veteran friend will always have your back.
Author
Publisher Name
Publisher Logo