3.) They will (sometimes literally) give you the shirt off their back
Worldly possessions and money mean something else to veterans. Of course, just like anyone else, they need money to buy whatever they need to get by. But, for the most part, they can do without when it comes to frivolities. They probably managed to sleep just fine underneath a HMMWV for months at a time with nothing but a woobie and their rifle.
If you find yourself a few bucks short for a meal, your veteran pal will more than likely help you out without giving it a second thought—it's for the greater good.
Just don't ask for their woobie. That's about the only thing they won't give up.
(US Army photo by Spc. Kristina Truluck)

Summary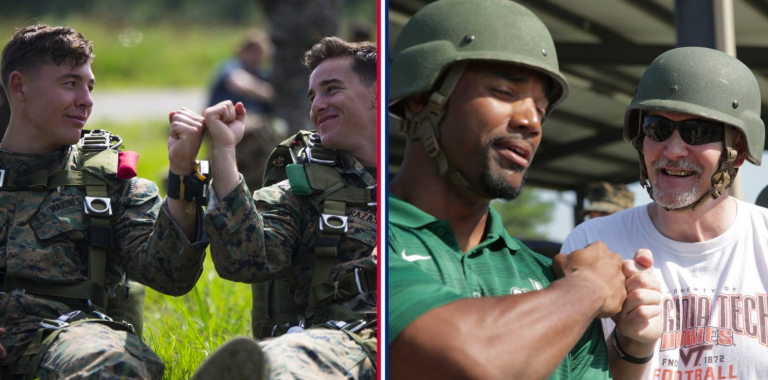 Article Name
7 Ways Your Veteran Friend Will Always Have Your Back
Description
When you're in the military you develop some of the strongest relationships you will ever have. Here are 7 distinct ways your veteran friend will always have your back.
Author
Publisher Name
Publisher Logo