4.) They'll offer to help with things that may not be exactly legal
Veterans also tend to have an alternate perspective on the law. This mentality probably comes from the days when one guy getting caught doing something bad meant equal punishment for everyone in the platoon. Unless that guy did something so heinous that just associating with them was a crime, they looked after their own.
If you've ever heard your veteran friend joke about, "burying a body with you, no questions asked," just take it as a compliment—we recommend against putting that loyalty to the test.
But if you were to ask them to help dig a hole in the middle of the desert for no reason… Well, that's almost literally all we did while deployed.
(US Marine Corps photo by Cpl. Adam Dublinske)
Summary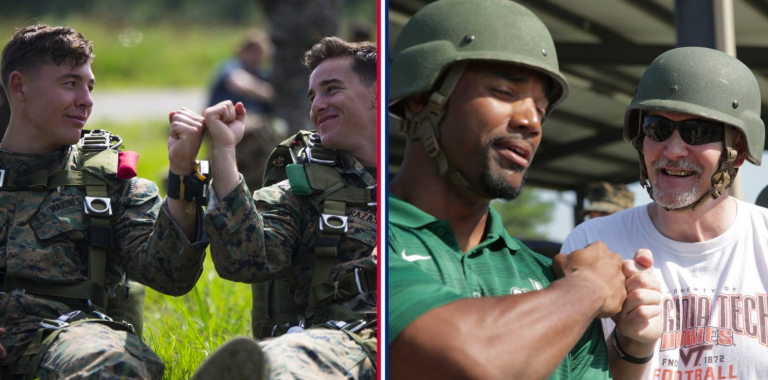 Article Name
7 Ways Your Veteran Friend Will Always Have Your Back
Description
When you're in the military you develop some of the strongest relationships you will ever have. Here are 7 distinct ways your veteran friend will always have your back.
Author
Publisher Name
Publisher Logo