5 Differences Between Army and Marine Corps Infantry
Who would win in a fight?
By G.I. Jobs Staff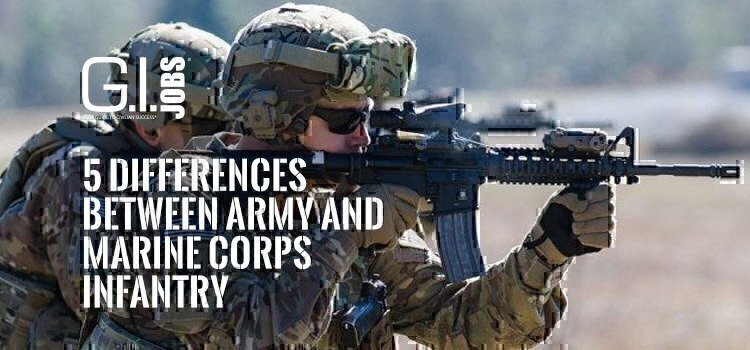 Photo Credit: US Army Capt. Michael Thompson
The U.S. Army and U.S. Marine Corps infantrymen pride themselves on being some of the biggest badasses on every block they roll into.
They have more similarities than differences, but they're unique forces.
Here are 5 ways you can tell Marine and Army infantry apart:
Note: For this comparison we are predominantly pulling from the Army's Infantry and Rifle Platoon and Squad field manual and the Marine Corps' Introduction to Rifle Platoon Operations and Marine Rifle Squad. Not every unit in each branch works as described in doctrine. Every infantry unit will have its own idiosyncrasies and units commonly change small details to deal with battlefield realities.
Differences between Army and Marine Corps infantry are a follows;
1.) Platoon Organization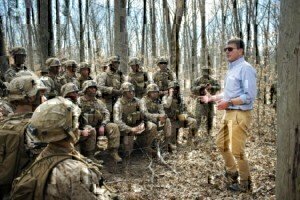 Army and Marine Corps rifle platoons share many elements. They are both organized into larger companies, both contain subordinate squads organized into fire teams and both employ the rifleman as their primary asset. The Army platoon has a radiotelephone operator and a medic. The Marine platoon has a radio transmitter operator and a corpsman who fulfill the same functions.
The Marine Corps rifle platoon contains three rifle squads. Each squad is led by a sergeant who has three fire teams working for him, each led by a corporal. The fire team leader typically carries the M203 grenade launcher slung under his M16. Operating under him are the automatic rifleman, assistant automatic rifleman and rifleman.
The Army platoons contain smaller squads. An Army rifle squad leader is typically a sergeant or staff sergeant who leads two four-man fire teams. Each Army fire team consists of a team leader, an automatic rifleman, a grenadier and a rifleman. Note that the Army squad is using a dedicated grenadier in place of an assistant automatic rifleman. Typically, one rifleman in each squad will be a squad designated marksman, a specially trained shooter who engages targets at long range. Also, the Army has an additional squad in each platoon, the infantry weapons squad. This squad has teams dedicated to the M240B machine gun and the Javelin missile system.
Both Marine Corps and Army infantry platoons operate under company and battalion commanders who may add capabilities such as rockets or mortars when needed.

Summary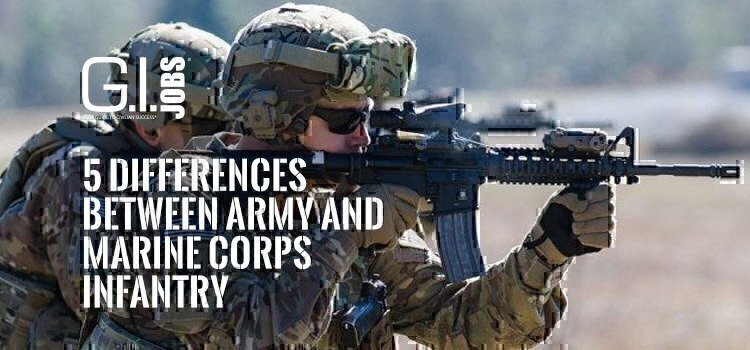 Article Name
5 Differences Between Army and Marine Corps Infantry
Description
Here are 5 ways you can tell Marine and Army infantry apart.
Author
Publisher Name
Publisher Logo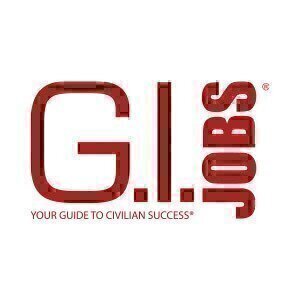 G.I. Jobs Staff
2020-10-16T09:36:53-04:00