A year ago, I was at a decision point in my military career. Would I stay in after 10+ years of active service or start my military transition to the civilian world?
I ain't gonna lie, since I left the military, I've spent a crap ton of time trying to figure out what I wanted to do with my life. But after helping out a bunch of other dudes who were also transitioning, I finally decided to put together a list of the top 10 lessons I've learned over the past year that could've saved me a lot of time and headache from the beginning.
These lessons have been straight-up crucial for me, and as a transitioning Junior Military Officer, a lot of these lessons changed how I looked at my future. But most of these lessons will apply to anyone who's getting out of the military.
1.) Make a Military Transition Plan Early
Transitioning out of the military is a journey, and each step plays a crucial role in developing a successful plan for your post-military career. It's important to understand that it's not a quick process and that starting early can greatly benefit you. By starting early, you'll have the opportunity to experiment with different career paths, even if they lead to dead ends.
Take the time to educate yourself on the essentials like interviewing, résumés, job applications, schools, and certifications. You can do most of this process discreetly, so you don't have to announce your plans right away.
Set a reasonable target date for when you'd like to leave the military before you get PCS orders, a new job offer, or other opportunities that may arise. This will give you a clear end goal in mind, and also make a decision point for yourself about whether or not to get out.
Backtrack from your target date and make a plan for your transition, including creating your résumé, networking, completing certifications, searching for jobs and making a decision on higher education if that's what you wish to do. This will give you the flexibility to choose the best course of action, and also inform your chain of command ahead of time.
For example, I started this process in January, and I set my target date for when I'd be expecting my next duty assignment (mid-October). I backed up a month off that and picked a decision point of September 15th. From there I made a plan of creating my résumé, networking, completing certifications, searching for careers and making a decision on higher education. This gave me almost 8 months to come up with several courses of action, pick the best one and still be able to inform HRC and my command before I came down on orders.
2.) Ask Yourself "What Type of Position Do I Want?"
Ask yourself if you are comfortable in your current position or if you are passionate about it. Depending on how you answer, you may not want to focus on finding a job in your current military career field unless you are absolutely passionate about it.
Remember, being comfortable and being passionate are two different things. If you still want to do the military thing, join the Guard or Reserves.
You have a certain set of skills that can make you extremely valuable to the outside world. Figure out what these key skills are and hone in on what you could do in order to apply those skills outside of the military. Also, when looking for a position in the business or commercial world, use your Personal Statement of Military Compensation found on your MyPay for what you need to make in total compensation outside the military.
This is a pretty close estimate to the level of positions you should be looking for. Think Operations Manager, Chief of Operations, Executive Director, Senior Project Manager, Program Manager, Senior Federal Consultant, Supply Chain Logistics Manager, etc. You can find job openings for these positions and more on the G.I. Jobs job board.
Then, you can use Glassdoor to find a range of pay for these jobs based on location. Use the mobile app, because it is a much better interface and will let you see more than the desktop web page.
3.) Use a Military Headhunter
This is important! Do not immediately focus on using a military headhunter. You can do this whole process yourself.
In my opinion, you will be able to find better jobs, where you want, doing what you want and making more than a headhunter can find for you. However, you will need to network, and it is going to take some time on your part.
Now, if you do not want to do the work and do not have the time, use a headhunter. They can and will help find you employment. They have a built-in network that caters to military veterans and will work to get you interviews. I know a lot of people who have great things to say about them. I am only saying you can do this yourself.
4.) Join a Junior Officer Leadership Program
Many companies have specific programs directed at transitioning veterans that offer a 1-2 year transition period where you are educated, get a chance to learn and make mistakes, and still get paid a good salary. GE, USAA, Accenture, JP Morgan Chase, Bank of America, Amazon, Kaiser Permanente, and Sherwin Williams (and many others) have great programs! These are a great way to build your network, learn new skills and adjust to the new corporate lingo (call it a free MBA, minus the degree).
5.) Polish Up Your Résumé
Now, on to what you need to start doing as soon as possible. Your résumé.
Find a basic shell and add your job descriptions and bullet points. I'll keep this one short, since Hire Heroes USA will help make an awesome résumé for you — for free! Just apply, do a quick entrance interview, provide some proof that you're a veteran (redacted OERs / DD 214), send them your basic résumé shell, and get rolling.
If you get a "we are overloaded with applicants" response, try again until they provide someone to work with you.
6.) Get a Mentor
Find a mentor outside the military. Everyone in the military will tell you what you SHOULD be doing with your transition (myself included). However, you need to talk to someone who knows what they are doing in the business world.
I have cold-called / emailed plenty of people just asking to talk about their experiences and for advice. However, focus your search on someone you admire or who has a career you can see yourself in, contact them, and explain to them that you are not looking for a job, but mentorship.
Surprisingly, many times they will want to learn from you. Many businesses may say that they want to hire veterans, but may not know exactly what crucial skills you bring to the table. Half of the time your mentor may want to ensure you are hired onto the team because once they talk to you and learn about your experiences, they will learn your value.
Having a mentor is so important. I have several mentors in my life, and I always learn something from them.
The American Corporate Partners Mentorship Program for transitioning veterans is AWESOME. I am doing it right now and my mentor is in the business field I am interested in and is an amazing asset. I love networking and mentorship already.
7.) Update Your LinkedIn Profile
Update your LinkedIn; it is much more important than you think. Fill out everything. This should not be a carbon copy of your résumé, but more of a calling card.
Start building a network of connections. Not just Army and not just friends (this is not Facebook). Search for a company you are interested in and add the words "recruiter, talent management, veteran recruiter, military recruiter, human resources manager," and refine by area you are interested in. Connect with them.
Use the LinkedIn app, because the interface is much better. Most of the time, they will immediately connect with you, because they need to fill positions as much as you want them. Network, network, network. Don't just connect. Talk to people. Ask questions. Everyone on LinkedIn can help you along your way, and most are willing to do it freely.
Connect with people in the business areas you are interested in and join the groups relevant to what you are doing. I read so much good information on my LinkedIn feed every day. It also allows you to pass opportunities off to other people. Networking is a new concept to many of us in the military, so make sure to do some research.
In addition, LinkedIn gives Veterans a free Premium subscription for a year. Sign up now! It gives a lot of additional resources, a pretty awesome job search, free training courses, and profile analytics.
8.) Use Your Network to Beat the Computer
Now, go to the corporate website for businesses that fit what you want to do and have a culture you could see yourself fitting into. Do a job search in the area you are headed to and find some positions.
Email these connections on LinkedIn and ask for an informational interview on the job. Again, once they talk to you, they will realize you are the real deal. Thousands of people apply to these jobs. A computer program (ATS – Applicant Tracking System), will sort through résumés and applications for keywords and phrases. They will then filter this list down to about 50 or so. Then the HR folks will start looking through them.
After the first 20, they will call five applicants, interview three and hire one. Just because you didn't pass the ATS query, you could never make that pile of 50. Even if you did, you could be 21 and the recruiter only looked at 20, and even though you were highly qualified for the job, you will never be seen.
You can skip all of this by connecting with them, building a relationship and helping them skip that process, too. This is IMPORTANT. It takes way too long to fill out hundreds of applications without any chances of getting called back. Spend that energy on building relationships.
However, if you really want to apply to a job, make sure your résumé / application has what it takes to pass the ATS screen. Jobscan allows you to paste a job description next to your résumé, and it will use ATS algorithms to let you know if your résumé will even make it to a real person. Additionally, it will help point you in the right direction to make your résumé "tailored" to the job. The first five scans are free. You can get more free scans by liking them on Facebook, sharing with friends, etc.
9.) Create Your Elevator Pitch
Develop an "Elevator Pitch" so that you can quickly and concisely explain who you are in 30 seconds to an executive. You need to quickly grab their attention and captivate them. The first question anyone will ask you is "Tell me a little about yourself." This should be short, succinct, and grab their attention.
Spend some time developing this. Practice with a friend. Additionally, do mock interviews. This all seems ridiculous at the time, but it will help when you do the real thing.
10.) Find Your Passion
While last, this is definitely the most important. Find what you are passionate about. This sounds weird now because you are probably passionate about the military, your mission, and your family. But, I am sure there is something else inside of you that makes you tick. Is it adventure? Is it justice? Is it money? Is it travel? Is it leading people? Is it being a world-changer? Is it solving problems? I can honestly say that this drives many of the decisions I make. I want to change people's lives for the better and make a difference in this world.
Please do not blow this off. Studies show that 75% of transitioning veterans leave their first post-military position within two years because they took a job for the location, the money or it was an easy transition from what they were doing to what they could do in the future.
It is not about what you COULD do, but what you SHOULD do. This is HUGE. Figuring out what you are passionate about gets you into a career that matters to you, fulfills you and allows you to be happy. I attended the Korn Ferry Leveraging Military Leadership Program (wait list) and am slated to go to the Deloitte Core Leadership Program soon.
It takes some time to write some of the application essays, but these programs are worth it. They are meant to help you in your transition, teach applicable skills, and have shown me that finding a career you are passionate about is important.
When I look at jobs, I now think, how will this change people's lives and how can I make a difference? If I cannot find that answer, I keep looking. No matter how much it pays or what the position is. You NEED to take some time, fill out some of these applications and take a weekend to go to these programs. They are free, travel is usually paid for and they can be a turning point in your career search.
11.) Closing Thoughts
I know I said 10, but take this as some final advice. Do not be afraid to get outside your comfort zone. I struggled with this constantly at first.
A year ago, I had peg-legged myself into working off-shore as a helicopter pilot, EMS or doing a DAC / Government Contractor Job (these are great choices, just not my passion).
Transitioning from a career spanning over 15 years, I have been through all of the emotions in the last year. Fear, anxiety, despair, exhaustion, hope, motivation, elation, excitement and finally peace.
You will feel like you are on an emotional roller coaster. I am not saying this will be easy, but you will grow and learn. Figure out your passion. Be able to figure out your non-negotiables (location, travel, salary, work/life balance, etc.). Not all of those can be non-negotiables (there will be trade-off), but live by what you deem as non-negotiable, and get started today.
Personally, I am headed to The Fisher College of Business to start my full-time MBA in Leadership and Organizational Change. Through this entire process, I found that this is my passion. Going to advanced schooling is a great option, because it opens up a new network in an area of your choice, can make you more marketable, has a built-in career assistance program and is an opportunity for personal growth.
I am using my Post-9/11 GI Bill®, will be a full-time student and will join the Ohio National Guard after my transition. Every lesson I learned along the way helped me make this decision and helped me grow into a better leader, student and friend. After all of the interviews, phone calls, late nights, and wasted time, I am now 100% sure that I am making the right decision for myself, my family, and my future.
Ace Your Military Transition With The Mother of All Transition Guides
For further tips, download our Mother of All Transition Guides now and make your military transition smooth sailing. It's got everything you need to make the most of your journey.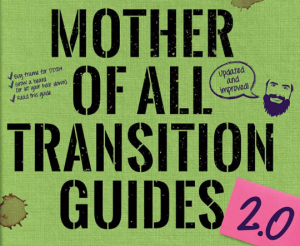 Download the Mother of All Transition Guides Now!
This article has been modified to meet updated editorial standards at G.I. Jobs, which may include the augmentation of material that reflects the expertise and experiences of our staff.
Summary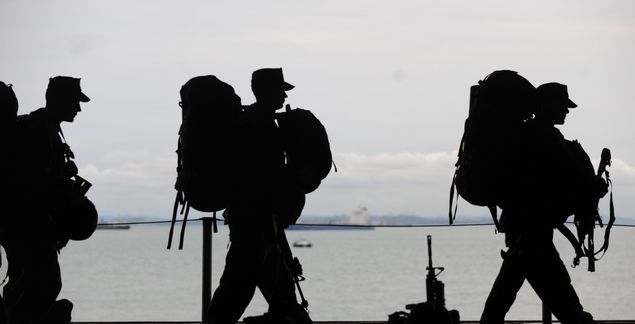 Article Name
10 Lessons I Wish I Learned Before My Military Transition
Description
I was at a decision point in my military career. Would I stay in after 10+ years of active service or start my military transition to the civilian world?
Author
Publisher Name
Publisher Logo