As I prepared to leave active duty nearly five years ago, I quickly came to understand the benefit of networking and how it could help in my transition. I started introducing myself to people who could help me find a job, mainly through LinkedIn. I put myself out there and received positive feedback, in most cases. Still, I felt like there was more I could do. As my "DD-214 Day" approached, I figured out what I could do to take my networking efforts to the next level. I employed this tactic while on active duty to gain information about a few military endeavors that I was exploring at the time. Once I figured out that I could do the same thing to help in my transition, it really gave me a better understanding of certain industries and companies.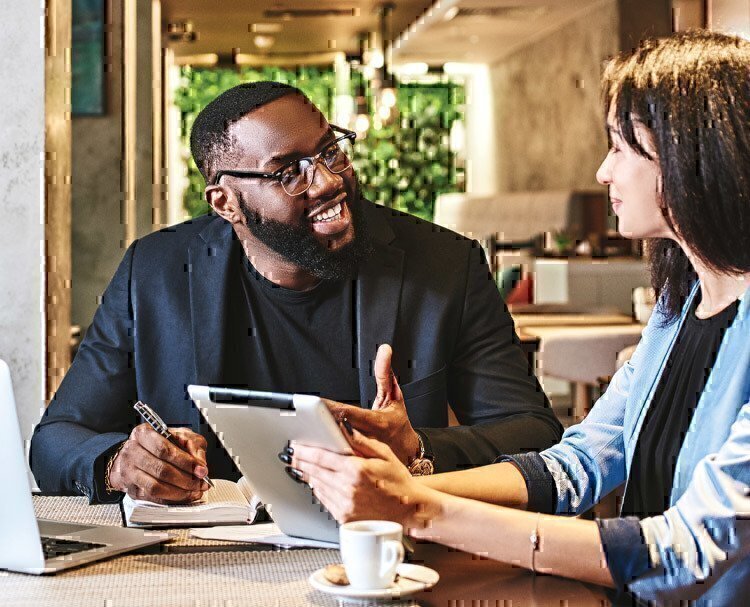 What's an Informational Interview?
Basically, it's an informal conversation between you and someone who has firsthand details about something of interest to you. As you ramp up your transition, consider meeting with someone who is working for a company or in an industry that can provide insight on that company or industry. Effectively, it's a means of conducting research. I'll give an example.
Let's say you have a marketing degree and maybe some marketing experience from your pre-military days. You're approaching two or three months before you start transition leave and you notice a job posting that interests you. You do some research and decide to reach out to someone who is already working on the marketing team at this company. You send a friendly direct message asking to set aside some time to talk on the phone because he or she is not in your local area. In that message, you inform the person that you just want to gather information about the job and the company. He or she happily accepts your invitation to speak and just like that, you have arranged an informational interview. You make a list of things to discuss with this walking, talking book of knowledge such as:
What type of questions does the hiring manager ask during the job interview?
What do you do on a day-to-day basis?
How is the work environment?
What is the company culture?
Is your boss a good mentor?
After the phone discussion, you now have "insider knowledge" and decide to apply for the job. Due to the information you gathered, you are well prepared for the interview and know intimate details about the company. Besides your qualifications and education, you have everything you need to make a good first impression. Not only that, but the person with whom you had the informational interview can serve as your cheerleader from the inside. He or she may even put in a good word with the manager on your behalf, which could lead to you getting the call for an onsite interview before even applying. You have now tapped into the hidden job market.

The Hidden Job Market is Real
You would be surprised how many people get jobs without applying for them, mostly through referral. I've done this myself. The hidden job market is a real thing, and informational interviews are a great way to break into it. Potential co-workers are not the only source for knowledge. You could reach out to a management-level contact for an informational interview. Asking the right questions of this individual can give you an advantage in your transition and blow the hidden job market wide open.
You would be surprised how many people get jobs without applying for them, mostly through referral. I've done this myself. The hidden job market is a real thing, and informational interviews are a great way to break into it.
Tread Lightly
One last piece of advice I have on informational interviews is this: Do not use informational interviews as an opportunity to outright ask for a job. Informational interviews are not job interviews. That person with whom you are meeting will feel misled because you made the mistake of asking for a job at the wrong time. You do not want to burn a bridge before you even get a chance to cross it.
So, let's recap and fill a few gaps. To successfully set up an informational interview, you should:
Find someone who is working for the company or in the industry of interest. The worst thing they could say is no, so put yourself out there. Most people will be more than happy to chat.
Send a friendly email or message that explains briefly who you are and ask to set aside time to speak with them, either in person or by phone. I wouldn't expect to have the informational interview the same day you send the email or message, but it's not impossible. Either way, respect the individual's time and ask to speak at their earliest convenience.
Prepare questions and take notes. Those notes could be the key to you landing the job later.
DO NOT ASK FOR A JOB DURING THE CONVERSATION. IT IS MISLEADING AND UNPROFESSIONAL.
Around 24 hours after speaking with the person, send a thank you email. Highlight how much you appreciate them taking the time to speak and how much you enjoyed the conversation.
Rinse and Repeat (with different people/companies/industries).
One last thing: If you're interested in the cyber security industry or need advice on transitioning from the military, I'm more than happy to be your "Informational Interviewee." You can reach out to me at jameslamarpayton@outlook.com.
READ NEXT
10 Jobs That Pay $100K Without a College Degree
The Real Life Story Behind Saving Private Ryan
$100k Security Contracting Jobs for Veterans