Petty Officer First Class
Jeremy L. Stephens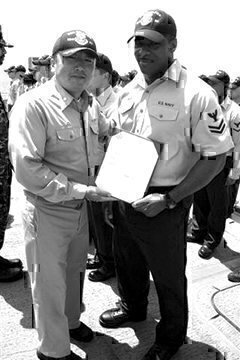 Management Analyst – Facilities Manager,
VA Learning University – HR&A
Age: 35
Military Service: Petty Officer First Class (E-6)
Navy (2005-2011), Navy Reserve (2011-2013)
Rating: Shipboard Engineering (PO-1)
Education: Bachelor's degree, history/political science
Livingstone College, 2004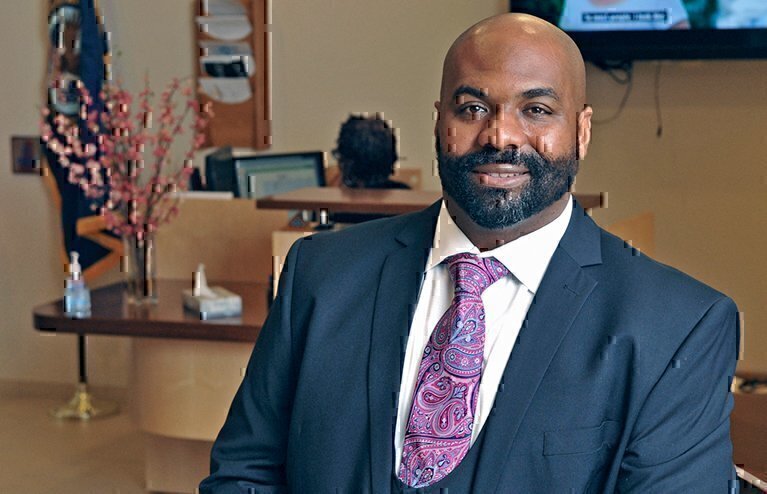 Can you describe your role in the VA?
As a management analyst – facilities manager, I am responsible for the security, maintenance and services of the work facilities, ensuring that they meet the needs of the organization and its employees.
Can you describe your job in the military?
I spent the majority of my military career working as a shipboard engineer, managing and maintaining the internal systems of the ship such as propulsion, electrical, refrigeration and steering.
Why did you choose this career path?
Once I separated I had a desire to help other veterans. Plus, working for the federal government gives me job security.
How did you get your job and what worked best in your job search?
I received information about an employment opportunity at the VA and applied for the position through the Veteran Employment Services Office via USAJOBS. Utilizing the online resources for veterans and willingness to relocate worked best during my search.
In what ways is a search for a government job different than a search for a private sector position?
The government sector offered different hiring categories like "veterans preferred" or "veterans only," while private sector placed everyone in the same hiring pool without preference.
Best advice for transitioning service members?
Do not wait until the last minute to consider your next plan of action after separating from the military. Seek guidance from the career counselors and assistance on how to transition from military life to civilian life.
READ NEXT
4 Pieces of Advice for Veterans About Government Contracting (Infographic)
High Paying Clearance Jobs for Vets: What You Need to Know
Someone Wrote a List of 65 Ways Civilians Can Simulate Military Life and It's Hilarious