The term "military grade" gets tossed around too frequently on consumer products.
It evokes feelings of durability and strength, whereas troops laugh at it because to them, it often means "lowest bidder quality."
Then there are consumer products, like the Nokia 3310, that are strong—but not that strong.
None of that compares to the Gulf War Game Boy.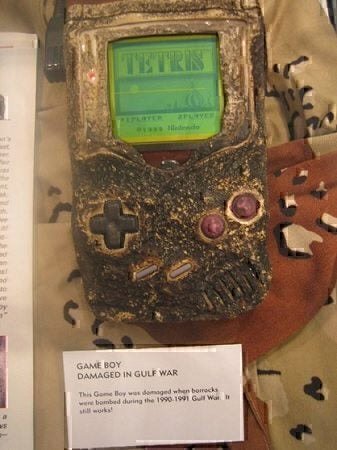 Seriously. This is how you make a product Military Grade.
The story begins with a US Army medic stationed with the 44th Evacuation Hospital named Stephan Scoggins. He was a police officer from Oklahoma City and deployed in support of Operation Desert Storm. The barracks he was at was bombed and the fire destroyed much of the living area. No one was harmed, but nearly all of his belongings were destroyed, including his Nintendo Game Boy—or so he thought.
Scoggins then wrote to Nintendo Power hesitantly hoping for a replacement. So he sent it in while still deployed.
The technicians that received the Game Boy didn't expect much. The front had been destroyed and the Control Pad and A and B buttons were melted down. They deemed it a "lost cause," but just as an experiement, they put in a copy of Tetris and changed out the destroyed battery pack.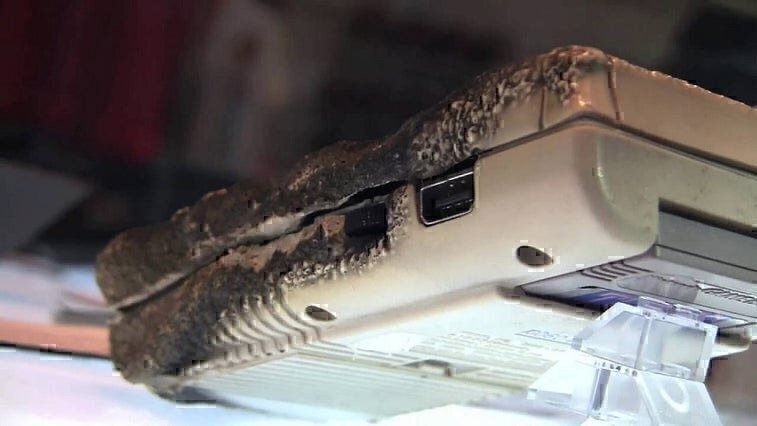 To be fair, the back was in slightly better condition.
After that, the Nintendo Game Boy gave its iconic "Ping!" sound. The Start and Select buttons worked just fine and if you pressed kinda hard enough, you could get it to work. The screen was heavily damaged, but you could still make out what was being played.
They sent Scoggins a replacement Game Boy. The Gulf War Game Boy has become a gaming relic of the era and still to this day is on display on the second floor of the Nintendo NY in Rockefeller Center. Ever since then, they just slightly repaired the screen and keep it on a constant power supply to show the world how strong Nintendo products really are.
READ NEXT
$100k Security Contracting Jobs for Veterans
What You Need to Know About Other-Than-Honorable Discharge
5 Differences Between Army and Marine Corps Infantry
Summary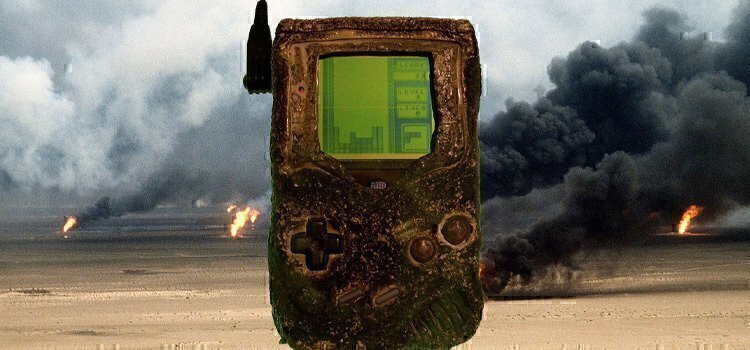 Article Name
This is What Happened with the Game Boy that Works After Being Blown Up
Description
This Nintendo Game Boy was blown up in the Gulf War—and still works.
Author
Publisher Name
Publisher Logo