World's Best Workout Programs
Training programs for servicemembers & veterans of all fitness levels. Complete with photos, videos and descriptions of each exercise. Whatever your starting point or fitness goals are, we have a program for you.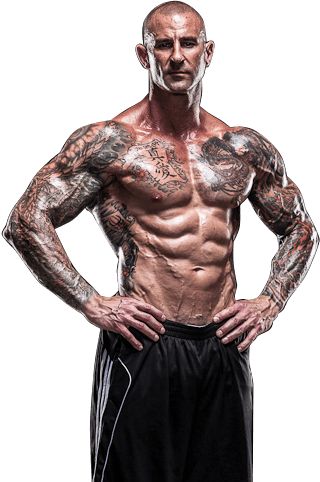 CURRENTLY SERVING
PROUDLY SERVED
Join for FREE Today if you have a .MIL email address!
World's #1 Fitness Expert
Jim Stoppani, PhD, is the leading authority on exercise science, sports nutrition, and supplementation. Over the past 15+ years, Dr. Stoppani has helped millions of people change their lives through science-based nutrition and supplement plans and expertly designed training programs.
Dr. Stoppani received his doctorate in exercise physiology with a minor in biochemistry from the University of Connecticut. Following graduation, he served as a postdoctoral research fellow in the prestigious John B. Pierce Laboratory and Department of Cellular and Molecular Physiology at Yale University School of Medicine, where he investigated the effects of exercise and diet on gene regulation in muscle tissue. In 2002, Dr. Stoppani was awarded the Gatorade Beginning Investigator in Exercise Science Award by the American Physiological Society for his groundbreaking research.
A Fitness Center That Exceeds Your Standards
Along with the JYM Fitness Network, we have identified that fitness is a resource you need! Together as a team, we'll ensure you're not going at it alone. We've made sure we have everything you need, and then some.
Member Benefits
As a member, you can access all of our training programs, supplements, diets and industry leading articles from your phone.
We're Here To Assist You!
No matter what your fitness level is, we can assist in the contribution to making you better. First, we want to thank you for your service. Thank you for your trust. Thank you for your loyalty. Thank you for your willingness to seek improvement!
MOTIVATION
Sign-Up Today

The thousands seeing results on jimstoppani.com are smashing goals daily. The community and the inspiration taking place are changing peoples lives!
NUTRITION
Sign-Up Today

Training for strength doesn't mean diet goes out the window. You can absolutely maximize your results with what you eat and the supplements you take.
Transformation Stories
Sign-Up Today

These are the real transformation stories of #JYMArmy members. The inspiration that Jim Stoppani gets every single day from the JYM Army members is just indescribable.
Looking For More Transition Resources?
Join the Ranks and we'll ensure you get our hottest resources every week!

CURRENTLY SERVING
Your Fitness Matters
PROUDLY SERVED