Were you suddenly thrust into the world of "work from home" last week with no idea of how to succeed? Now, just two weeks into this unprecedented time, there are so many resources available to help people learn how to work from home and be successful. Veterans and transitioning service members are known for their ability to succeed in austere environments while adapting along the way. Put those same traits to good use as you figure out how to effectively work from home.
First of all, accept the fact that "working from home" is a learned skill. During this global pandemic, organizations must quickly adapt to a remote workforce if they want to continue to be productive.
Collaboration looks (and sounds!) different when you are working as part of a virtual team. You have to work harder to make sure all viewpoints are heard. There's no "water cooler conversation" in a remote work environment, so you will have to find other ways to build and maintain relationships.
Here's another solid fact. The time you save commuting you will spend troubleshooting. The sooner you get good at basic tech support, the more effective you will be. Remember, everything works better after a hard restart. Also, if you are having trouble accessing a program, playing a video or connecting to conferencing software you may want to try a different browser. This is a simple solution that can save you precious time in the help desk queue.
I've worked remotely for the better part of the last 12 years. Without the ability to telework, there's no way I could have maintained a career while my spouse served our country.
Here's a few tips to help you establish an effective WFH experience:
1.) Establish a Dedicated Workspace
Claim your space and make that the place where you go to get in your zone. I understand you may be dealing with physical constraints, a spouse who is also working from home and children who are virtual schooling. These factors make the necessity of a dedicated workspace even more important. Ideally, your workspace will have a door you can close, some natural lighting and good connectivity to the internet. I've successfully established an "office" in six homes over the past 12 years. Sometimes that took a little creativity—I set up a fully functioning office in a closet (Fort Ord, Monterey, Calif.) and in a laundry room (JBAB, Washington, D.C.). Veterans usually have awards and memorabilia (an "I love me" wall!?). You might want to integrate some of those items into your dedicated workspace to help make it your own and feel more like an office. With the move toward Zoom and other virtual collaboration services, be mindful of the background and lighting in your workspace. Avoid being "backlit" or your web cam will never be able to calibrate properly, and all your colleagues will see is your silhouette.
2.) Look Sharp to Be Sharp
Stick to your regular morning routine. Get ready for your day in the same way you would if you were going to the office. Your productivity will suffer if you spend the entire day in pajama pants or PT gear. We all sit up a little straighter and speak a little clearer when our pants don't have an elastic waistband.

3.) Manage Expectations
Remember, working remotely is a learned skill. First and foremost, manage your own expectations. Your progress and success will look different as you make this transition. It will take some time for you and your colleagues to find a rhythm, especially if you are forced to work in a virtual environment for the first time. I remember the first few months that I started teleworking—we lived in base housing in Okinawa, Japan, and my desk was exactly 17 steps from my bed. I'm a workaholic by nature, so a lot of mornings I would go straight from my bed to desk and begin working (I was violating #2!). Before I knew it, I'd been at my desk for hours without a proper meal. My spouse was deployed, we hadn't been on island very long, and we were proud to be "DINKs" (double-income, no kids!). I found it easy to get lost in my work, as I telecommuted to a HQ Office in Washington, D.C. At some point I realized that I was spending 12-14 hours at my desk, and usually my first real "break" was around dinner time. This is not a good habit and could have led to burnout. Create some boundaries and manage your own expectations regarding availability, productivity and work/home boundaries.
Next, you need to manage the expectations of your family members and/or roommates. If you have multiple people working from home, you could end up with internet bandwidth issues. Perhaps your spouse is on conference calls all day and you need to deliver a technical edit on a complex document—the two of you will have to communicate about who needs what, and when.
Finally, turn to the expectations of your organization. If you are leading a team through this time you will need to work with each member to establish expectations. Clearly communicate about your expectations and be sure to listen to the employee's needs. You will need to manage the expectations of your supervisors, as well. You may be required to "manage up" more than before.
4.) Find Your Rhythm
One of the advantages to remote work is that you have more control over your schedule. Figure out what times of day work best for you to do deeper, more focused work, and what times of day are good for videoconferences and collaboration. Then, do your best to maintain that schedule.
5.) End the Day
Creating an "end of the day" ritual will help you create boundaries between work and home. It will signal to your mind and body that you are done with work and now "going home" and available to focus on different responsibilities. A great end of day ritual could be drafting your to-do list for the next day and cleaning up your workspace before you walk away for the evening. And, if your workspace has a door you can close, go ahead and walk out of that space and close the door behind you. Some people even suggest an evening "commute" to help you reset before shifting back to home. Think of ending your workday and then taking a quick walk around the block.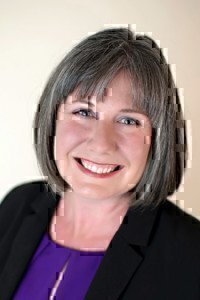 Jennifer Farrell is a Certified Workforce Development Professional (CWDP) and a Job and Career Transition Coach (JCTC) who has assisted thousands of service members and military spouses through the career transition process. She works as a Master Trainer and Curriculum Specialist at GBX Consultants, Inc.
READ NEXT
7 Movies to Watch While Quarantined
The Real Life Story Behind Saving Private Ryan
A Civilian's Guide to Force Protection Condition Levels