3.) Research the Company (and the interviewer)
This tip applies across the spectrum of interviewing. Set aside some time to research the company. Try to get a foundational understanding of what the company does. If possible, find some recent news about the company. If the company just released a new product or made a high-profile acquisition, this is something you'll want to bring up during the interview. It will show the interviewer that you've done your homework. Speaking of the interviewer, take time to do a little recon on them, too. I know it sounds "stalker-ish", but it can help. This can be easily done by looking the person up on LinkedIn. Try to find some common ground. Perhaps you both like the same sports team or are from the same town. Finding commonality can be a good way to break the ice if things get awkward during the interview.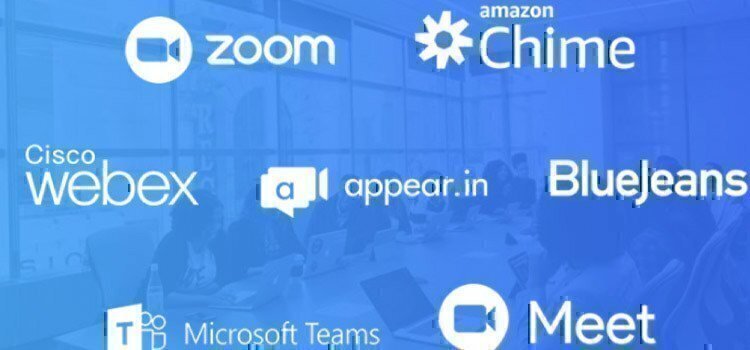 Companies are relying heavily on teleconference and collaboration tools to interview during this unprecedented time.
4.) Test Your Tech
Just because this is the last tip on the list doesn't mean it isn't important. You will want to check, re-check and triple check your technology. Make sure your internet connection is solid. You'll also need to ensure the camera is positioned correctly and the microphone is operating efficiently. Choose a room in your home that won't cause distractions for you or the interviewer. Do a test call with a friend or family member prior to the interview. Lastly, dial in early. Don't be late to an interview that doesn't require driving in traffic.
Remote interviews were already becoming more commonplace before the COVID-19 outbreak. Even when (if?) things get back to normal, there may be an uptick in this method of interviewing. If you master it now, you'll be ready for whatever type of interview method comes your way.
Be sure to remember these tips at the upcoming G.I. Jobs Virtual Career Expo, where you can chat one-on-one with recruiters looking to hire veterans. Registration is free, but seats are limited, so be sure to reserve your spot at the link below today!
[fusion_button link="https://gijobs.com/virtual-career-expo?utm_source=brazen&utm_medium=default-landing-page&utm_campaign=virtual-career-expo&utm_content=redirect&utm_source=GIJobs&utm_medium=blog&utm_campaign=virtual-career-expo&utm_content=4-Tips-for-Interviewing-During-the-COVID-19-Outbreak" text_transform="" title="" target="_self" link_attributes="" alignment_medium="" alignment_small="" alignment="" modal="" hide_on_mobile="small-visibility,medium-visibility,large-visibility" sticky_display="normal,sticky" class="" id="background: #ed462f; border-radius: 11px; padding: 20px 45px; color: #ffffff; display: inline-block; font: normal bold 34px/1 "Open Sans", sans-serif; text-align: center;" color="default" button_gradient_top_color="" button_gradient_bottom_color="" button_gradient_top_color_hover="" button_gradient_bottom_color_hover="" accent_color="" accent_hover_color="" type="" bevel_color="" border_width="" border_radius="" border_color="" border_hover_color="" size="" stretch="default" margin_top="" margin_right="" margin_bottom="" margin_left="" icon="" icon_position="left" icon_divider="no" animation_type="" animation_direction="left" animation_speed="0.3″ animation_offset=""]G.I. Jobs Career Expo[/fusion_button]
This article has been modified to meet updated editorial standards at G.I. Jobs, which may include the augmentation of material that reflects the expertise and experiences of our staff. 
READ NEXT
10 Lessons I Wish I Learned Before My Military Transition
4 Tips to Find a Career After Retiring From the Military
5 Things You Must Do Before Attending a Job Fair

Summary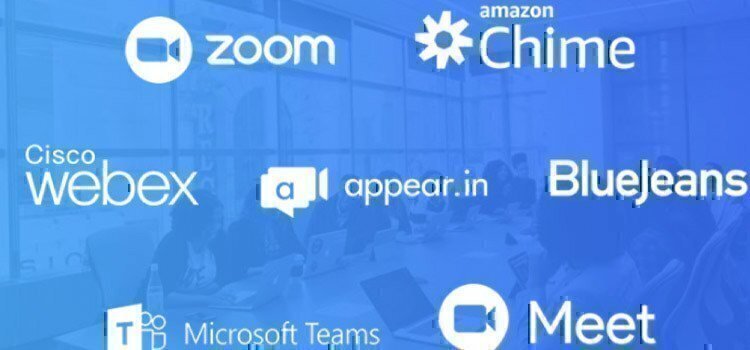 Article Name
4 Tips for Interviewing During the COVID-19 Outbreak
Description
As we approach the end of the seventh month of our "new normal," you may be wondering how you can conduct interviews during this unprecedented time.
Author
Publisher Name
Publisher Logo