As we approach the end of the year with our "new normal," you may be wondering how you can conduct interviews during this unprecedented time.
Luckily, we're living in a time where remote communication tools are plentiful.
Your interviewer may want to use Zoom, Google Hangouts, Microsoft Teams or another popular teleconference platform to conduct a visual, but virtual interview. Most companies that have the capability to conduct interviews using a collaboration tool will do so. However, don't think that a remote interview doesn't require the same preparation as an in-person interview.
The following tips could make all the difference at the upcoming G.I. Jobs Virtual Career Expo, where you can chat one-on-one with recruiters looking to hire veterans. Registration is free, but seats are limited, so be sure to reserve your spot at the link below today!
[fusion_button link="https://gijobs.com/virtual-career-expo?utm_source=brazen&utm_medium=default-landing-page&utm_campaign=virtual-career-expo&utm_content=redirect&utm_source=GIJobs&utm_medium=blog&utm_campaign=virtual-career-expo&utm_content=4-Tips-for-Interviewing-During-the-COVID-19-Outbreak" text_transform="" title="" target="_self" link_attributes="" alignment_medium="" alignment_small="" alignment="" modal="" hide_on_mobile="small-visibility,medium-visibility,large-visibility" sticky_display="normal,sticky" class="" id="background: #ed462f; border-radius: 11px; padding: 20px 45px; color: #ffffff; display: inline-block; font: normal bold 34px/1 "Open Sans", sans-serif; text-align: center;" color="default" button_gradient_top_color="" button_gradient_bottom_color="" button_gradient_top_color_hover="" button_gradient_bottom_color_hover="" accent_color="" accent_hover_color="" type="" bevel_color="" border_width="" border_radius="" border_color="" border_hover_color="" size="" stretch="default" margin_top="" margin_right="" margin_bottom="" margin_left="" icon="" icon_position="left" icon_divider="no" animation_type="" animation_direction="left" animation_speed="0.3″ animation_offset=""]G.I. Jobs Career Expo[/fusion_button]
1.) Dress Up
I know it sounds silly, but you should absolutely dress up for the remote interview. Besides the fact that the interviewer will be able to see you, there's something psychological about dressing nicely. It can help put you in the right frame of mind to successfully conduct an unconventional interview. Plus, you still have to make a good impression on the person interviewing you. Wearing a T-shirt and gym shorts is going to make the opposite impression.
2.) Practice
I'm an advocate for mock interviews. Regardless of whether the interview is done remotely, you'll still need to convince that interviewer that you are the right person for the job and this takes practice. Before you log into the remote communication platform to interview, try to have someone do a mock interview with you. Take an additional step in preparation and do a mock remote interview with a friend and use the same platform slated for the real remote interview.
Summary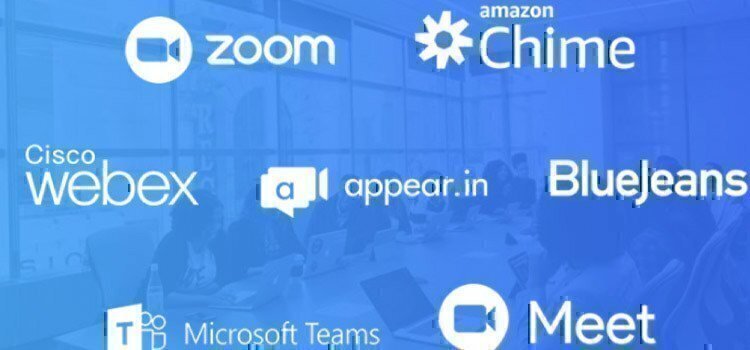 Article Name
4 Tips for Interviewing During the COVID-19 Outbreak
Description
As we approach the end of the seventh month of our "new normal," you may be wondering how you can conduct interviews during this unprecedented time.
Author
Publisher Name
Publisher Logo