SPONSORED
Every veteran making the transition from military service to civilian life is presented with lifestyle changes and important decisions to make. As veterans move away from their military base, more often than not they have the needs and desires of a spouse or children to consider.
In Wisconsin, we have an unmatched appreciation for veterans and their families. In support of transitioning service members, Wisconsin offers countless resources and programs to help you and your loved ones achieve your definition of success, while also allowing you to take advantage of the many economic, cultural and recreational attributes that create an exceptional quality of life for the residents of our state.
Career
Wisconsin's industry concentrations align with the skills veterans obtain in the military and can bring to the workplace. Better yet, Wisconsin has thousands of jobs earmarked for veterans because our employers understand and seek your work ethic.
Wisconsin employers are known for offering apprenticeships and on-the-job training opportunities to veterans because they value the skills these individuals bring with them to work every single day, and our Veteran's Employment Grants help businesses connect veterans with rewarding jobs.
Family
Wisconsin's low cost of living and high quality of family life are two things its residents value and appreciate, along with our nationally ranked health care and public schools. We keep everyone happy and entertained with our more than 15,000 lakes and nearly 3,500 miles of hiking trails, not to mention playing host to The Waterpark Capital of the World®! Our state's short commute times mean more time with family, and that alone will make Wisconsin an easy place for your entire family to fall in love with.
Community
As service members transition to civilian life it's important for them to know that they have the support of peer groups and an entire community. This support exists in Wisconsin, where more than 350,000 veterans have taken up residence and more than 65,000 have gone on to own businesses.
Each of the state's 72 counties host a Veteran Service Officer who will give you an immediate advocate and resource, and with more than 700 posts and more than 100,000 members, you'll always have support from Wisconsin's robust Veteran Service Organization community. Being served by six VA Medical Centers and 18 community-based outreach clinics, Wisconsin has the resources to make your transition smooth no matter where you live.
Education
Wisconsin offers many educational programs that provide veterans a direct line of sight to any well-paying job, including several top-rated four-year universities and technical colleges. Our state can offer you tuition reimbursement, as well as reduced, and in some cases free, education for your family members.
In addition to having nationally ranked public schools, Wisconsin also has some of the best educational outcome statistics in the country.
Housing
Starting your civilian life can be made easier in one of Wisconsin's beautiful communities, several of which have made the nation's "best lists" by taking advantage of our lower cost of living. Wisconsin housing costs are 12 percent lower than the national average, which means veterans can get more home for their money here. You can choose from the culture of our cities, including the No. 1 city in the U.S. to raise a family, or the charm of our small towns.
Quality of life
Wisconsin offers a wealth of outdoor activities, four-season living, concerts, sports and entertainment venues—including Summerfest, the world's largest music festival—and, of course, great food and beer. Wisconsin also thanks military service members by extending privileges that make it easier for them to enjoy hunting, fishing and trapping.
Visit InWisconsin.com/Veterans to discover even more ways Wisconsin is working to make veterans feel at home. With an entire community of Wisconsin veterans and citizens awaiting your arrival, let us be the first to say, "Welcome to Wisconsin!"
*Wisconsin Economic Development Corporation is a paying advertiser
READ NEXT: 10 OF THE BEST STATES FOR POST-MILITARY EDUCATION

Summary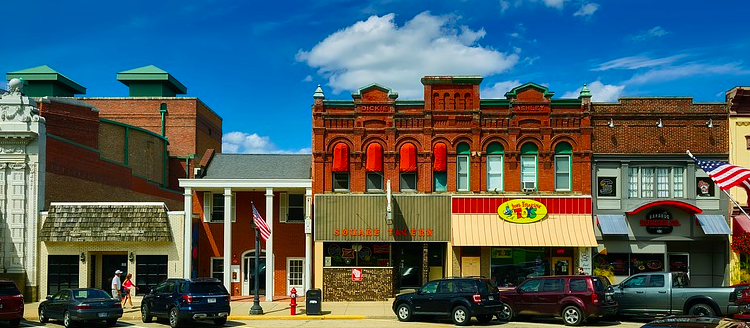 Article Name
Why Wisconsin is Among the Best Places to Live for Veterans
Description
The state of Wisconsin is among the best places to live for transitioning military veterans. From the job market to the quality of life, Wisconsin offers something for everyone!
Author
Publisher Name
Publisher Logo