Becoming a real estate agent or broker can make for a very rewarding career, both personally and financially. But it won't come without a great deal of challenges. Luckily, military veterans are used to having their will and dedication tested. If you are a driven, creative and numbers-focused individual, you might be perfect for a career in real estate.
Here's a look at real estate jobs and what you can expect should you venture into the field.
What Real Estate Agents and Brokers Do
Real estate agents and brokers help clients buy, sell and rent properties. They may also offer appraisal services when a client is interested in knowing how much their property is worth.
Duties:
Solicit potential clients to buy, sell, and rent properties
Advise clients on prices, mortgages, market conditions, and related information
Compare properties to determine a competitive market price
Generate lists of properties for sale, including details such as location and features
Promote properties through advertisements, open houses, and listing services
Take prospective buyers or renters to see properties
Present purchase offers to sellers for consideration
Mediate negotiations between buyer and seller
Ensure that all terms of purchase contracts are met
Prepare documents, such as loyalty contracts, purchase agreements, and deeds
Real estate brokers are licensed to manage their own real estate businesses. As independent businesspeople, brokers often sell real estate owned by others. In addition to helping clients buy and sell properties, they may help rent or manage properties for a fee.
Real estate sales agents must work with a broker. Sales agents often work for brokers on a contract basis, earning a portion of the commission from each property they sell.
While real estate brokers and sales agents do similar work, brokers are legally licensed to own and operate their own real estate businesses. Sales agents must work with a broker. Most people will use agents and brokers when selling or buying a property simply because it can be a very complicated process.
Both buyers and sellers work with brokers and agents. Both brokers and agents must have a wealth of knowledge in property taxes, how to value property and how find specific aspects of a property that their clients are looking for.
WHY YOU SHOULD CONSIDER A CAREER IN PUBLIC RELATIONS

Work Environment
Not surprisingly, real estate agents spend much of their time away from their desk showing properties. They must be available to show houses during the evening and on weekends. Being a real estate agent truly is a 24/7 jobs, especially because the bulk of your salary will come in commission pay on the properties you sell.
How to Become One
Real estate agents and brokers are not required to have any kind of formal education or degree other than the courses to be eligible for certification, which makes it a great option for military veterans getting out of the service without a degree. They do, however, need to pass a number of real estate exams to earn the required licenses and certifications.
Some states may waive the pre-certification courses for people who have taken college courses that apply. If the real estate market continues to become more competitive, some employers or firms may begin requiring they're employees to have a college degree, even though the state does not.
Licensing, Certification and Registrations
Though licensing requirements vary by state, most states require brokers and agents to be at least 18 years old, complete real estate courses and pass the licensing exam. Some states may also require a background check.
Real estate licenses are typically not transferable from state-to-state. To obtain a broker's license, you typically need to have 1-3 years of experience as a licensed agent. Agents and brokers must renew their license every 2-4 years in most states.
Outlook
According to the Bureau of Labor Statistics, the average annual salary for real estate brokers, as of May 2017, was $56,730, while the average salary for agents was $45,990. Employment of agents and brokers is expected to increase 6% by the year 2026, which is about the same as the average occupation is expected to grow over the same time period. These jobs are expected to grow as the real estate market grows.
Fluctuations in the economy have a considerable impact on the number of broker and agent jobs. It is easy to enter the job market as a broker or agent, you just have to pass the exams. But getting listings can be challenging. One of the greatest ways to grow your client portfolio is through referral business, meaning one client refers you to another.
PROPERTY MANAGEMENT JOBS ARE TRENDING UP FOR VETERANS

Summary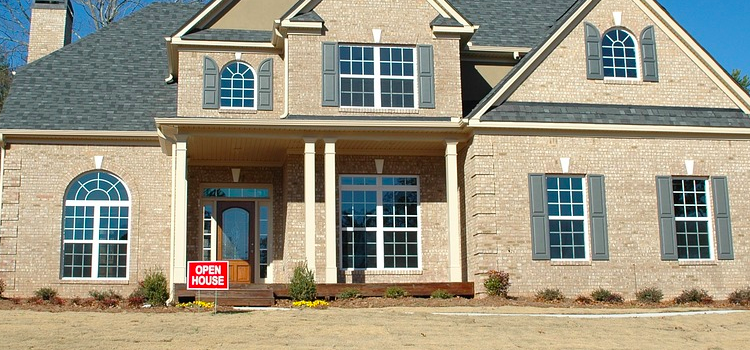 Article Name
A Look at Real Estate Jobs for Veterans
Description
Real estate jobs are a great option for military veterans because they typically do not require a college degree. Here is everything you need to know about real estate careers.
Author
Publisher Name
Publisher Logo