The railroad industry is a career path that is about as old as this nation itself. Since the first locomotives started moving freight and people back in the early 1800s veterans have played a key role in its development.
By the time the Civil War rolled around and railroad expansion was racing from sea to shining sea, those who could withstand the grit of railroad life were prized. Fast forward to today and railroad companies are as eager as ever to hire America's veterans and it just might be a historical match made in heaven.
SPONSORED
A Camaraderie Like No Other
Norfolk Southern Railway operates over 19,500 miles of track in 22 different states, and is one of the premier transportation companies in the world. They estimate that 4,000 employees in their company are military veterans. The reason for this high concentration of veterans is fairly obvious. Veterans are a natural fit. Being comfortable with a life on the road with long weeks spent thousands of miles from home is never easy, but it comes naturally to veterans. Veterans can also operate under the responsibility knowing that lives are on the line if a job is not done well.
READ NEXT: HOW TO BECOME A TRUCK DRIVE IF YOU HAVE NO EXPERIENCE
Whether it is maintaining equipment or miles of track as passengers fly across it at several hundred miles per hour, this is serious work for a serious mind.
Railroad companies also offer mentorship programs and skills transition assistance in order to recruit what they know are going to be high quality individuals. You can find a detailed list on some of the perks railroad companies are offering in our article The Secret to Railroad Careers for Veterans is Revealed.
Check out all the careers Norfolk Southern offers veterans
Experience That Qualifies
Railroad jobs in the United States military have been present since locomotives started ferrying troops and ammunition across the country. Unfortunately for the modern era, the railroad driven MOS is slowly becoming a thing of the past. MOS 88U or railroad operator, has served as modern backbone of America's railway troops. In recent years those numbers have dwindled as the MOS has taken on an advise and assist role. The Army details this transition here.
However, that should not be a discouragement to the modern veteran seeking to break into the railroad career. After all, a locomotive is not exactly an Abrams tank but anyone who can operate and maintain such heavy machinery in one setting can do it in another. Any of the vehicle maintenance MOS in any of the branches are a great first step into launching a railroad career.
In addition, logistics and operational management MOS could lead to a career in railroad operations. It might not get the same press as air traffic control, but trains are zigging and zagging across this nation every day. Someone who can keep a calm demeanor and ensure each train can get from point A to point B without incident is a prized asset in this industry.
If you are looking for a post military job that maintains the esprit de corps you love and utilizes your military training and leadership, the railroad industry is a great opportunity. It is one that has been taken advantage of by veterans since this nation's earliest days.
*Norfolk Southern is a paid advertiser
READ NEXT: BECOMING A TRUCK DRIVER

Summary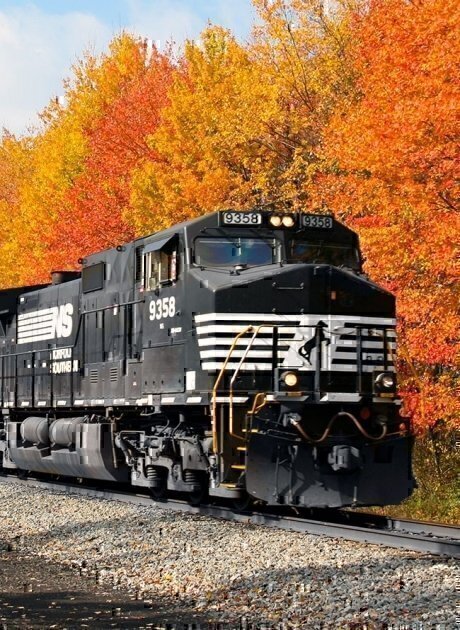 Article Name
Veterans Have Always Been A Fit for the Railroad Industry
Description
The railroad industry has a long, rich history of recruiting and hiring military veterans. Learn why military veterans are a fit for the railroad industries and what jobs are available.
Author
Publisher Name
Publisher Logo