Photo credit: media.wweek
One thing we all know about the medical field is that it will always be in demand.
Whether they are healthy or chronically ill, people will always need the attention of a doctor or nurse.
With that comes medication that provides anything from increased quality of life, preventive measures or life-saving attributes.
If you are interested in getting into the medical field but are also looking for a chance to flex your professional muscles in a polished corporate environment with opportunities for travel, pharmaceutical sales might just be what you are looking for. This is the type of career that looks at the big picture of medicine, often with an eye for the future.
A sense of excitement about science and medical treatments and having an understanding of the human body and the benefits offered by treatments can really advance a career in this field. If you already have a background in a medical MOS or rating, you will have an additional leg up.
Pharmaceuticals is a bustling industry that often heads up some of the leading advances in medical care. According to Quint Careers, pharmaceuticals sales is considered one of the fastest-growing career opportunities, with a 300% growth rate in the last decade.
In addition to fantastic job growth, these positions nationally average a salary of $64,000 (Glassdoor). Companies want professional individuals with polished appearances, an educated demeanor and the ability to work independently and with high energy. The ability to communicate effectively with medical professionals such as hospital administrators and physicians will be essential.
Some of the biggest names in medicine are looking for sales representatives to bring a professional face to hospitals and other medical care organizations. Interestingly enough, many companies are looking specifically for veterans to represent them. Pharmaceutical big name Pfizer lists "1 year of either professional sales experience, work experience in the healthcare/scientific field, professional marketing experience (including internships) or military experience," among their list of preferred qualifications.
Another huge name in the Pharmaceutical industry is AstraZeneca, who looks for drive, determination and a passion for helping others just to name a few. Individuals with a military background have many exciting opportunities with AstraZeneca, whether you're interested in science, pharmaceutical sales, manufacturing or production. Whatever path chosen you can expect to be fully engaged as you sharpen your strengths and help AstraZeneca carry out their mission.
So you want to know if you should take the plunge and buy into the hype over the pharmaceutical industry and its subsequent sales opportunities? The truth is, there are some great positions out there that offer a lot of rewards, including a great paycheck. Pharmaceutical sales representatives are in demand and a quick search on any job engine will reveal a plethora of positions.
READ NEXT
Schneider Transportation Careers for Veterans
$100k Security Contracting Jobs for Veterans 
Someone Wrote a List of 65 Ways Civilians Can Simulate Military Life and It's Hilarious

Summary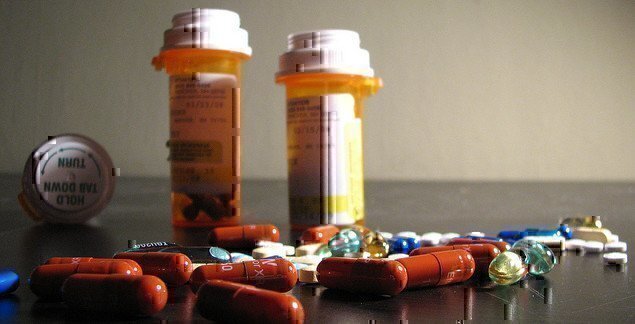 Article Name
Is Pharmaceutical Sales a Good Career Path for Veterans?
Description
One thing we all know about the medical field is that it will always be in demand.
Author
Publisher Name
Publisher Logo