Before there were nations, there was war. And for every war, there are military casualties of it. Memorial weekend is to remember what it is really about.
On the last Monday of every May, Americans remember our own fallen troops. Not just casualties of war, but of any battles and armed conflicts where our men and women in uniform have lost their lives.
Memorial Day is about honoring the dead, paying respects to the memories of those who gave all for the sake of others.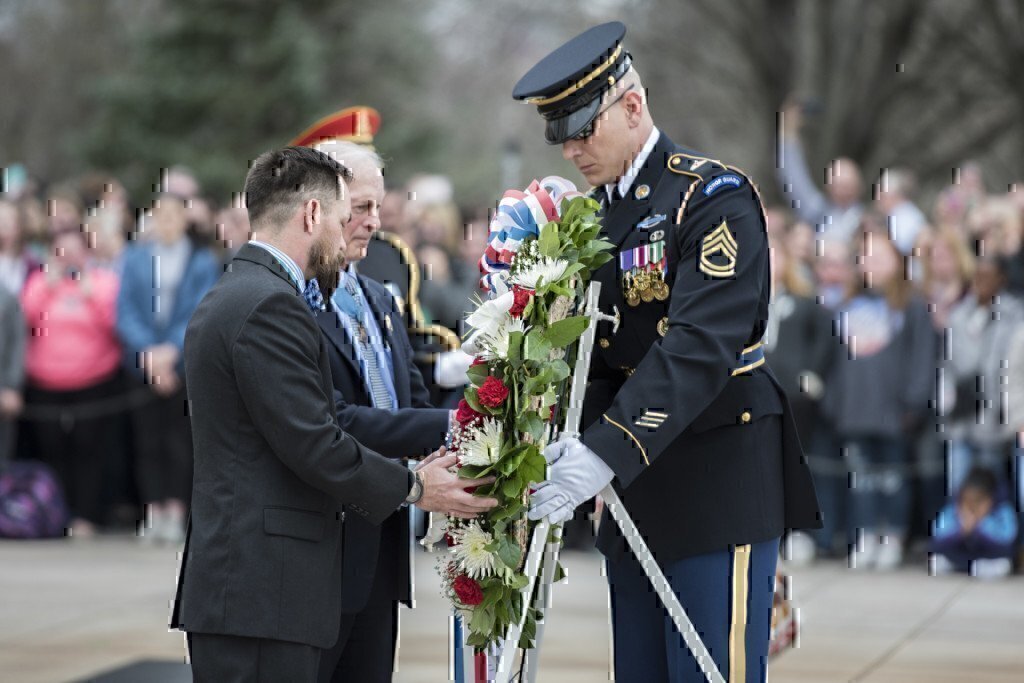 Our Tradition
It's an ancient tradition, this custom of honoring the fallen. It certainly predates our officially designated day. But how far back in time do the origins of our Memorial Day go? That's a topic of historical debate. We know the records date back to the Civil War era, because there were chronicles of rural Southern cemeteries holding decorating days for loved ones to lay flowers on the tombs of the departed.
So families would gather together in remembrance and visit the gravesites of deceased troops. These events grew, turning into occasions for broader family reunions, with distant relatives traveling from far and wide to come together to break bread, to maintain connections with their living kin. In those days it wasn't as easy as hopping on an airplane. A trip could take several days, but the commitment to come pay respects was important.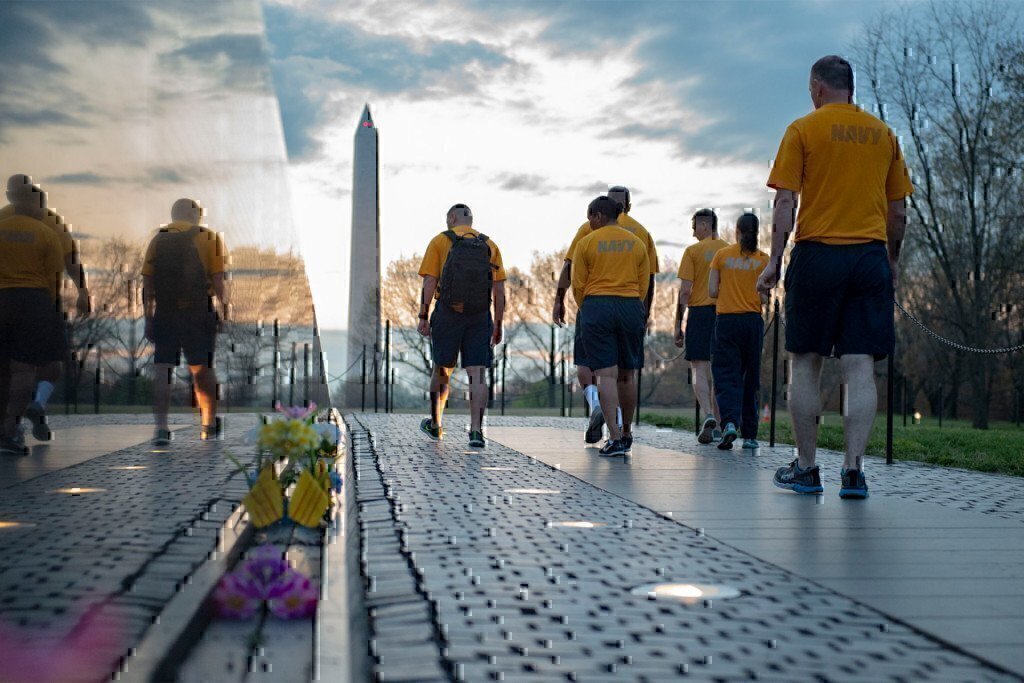 Beyond History
By 1865, the number of fallen soldiers from the North and South had risen to a catastrophic ~600,000 dead. This was no longer about families holding solemn picnics in graveyards. Recognizing the bloody toll of war became a national mandate.
Casualty numbers were so high that a national cemetery was created, using estate lands seized from General Robert E. Lee. Indeed, almost as a symbolic gesture, 2,111 unnamed soldiers were buried in Lee's former rose garden at Arlington, Virginia.
A Decoration Day was established and first observed on May 30, 1868, by General John Logan, commander of the Grand Army of the Republic, a Union Civil War veterans group. As Logan put it, the ceremony was "for the purpose of strewing with flowers or otherwise decorating the graves of comrades who died in defense of their country during the late rebellion."

What the Holiday Means
Over time this holiday became officially known as Memorial Day, and was celebrated through the States with parades and events. But the years went by and with them came more wars.
After World War I, the holiday came to acknowledge the 116,516 casualties of that war, as well. And all too soon after, it came to recognize the sacrifices of those 418,500 killed in World War II. And then the 36,574 deaths in in the Korean War, and 58,220 who died in the Vietnam Conflict, and all the way to the thousands of lives lost–and still being lost–in continuing operations in Iraq, Afghanistan, and the overarching War of Terror.
Although the Uniform Monday Holiday Act changed Memorial Day to fall on the last Monday in May, so it would allow for a consistent three-day weekend every year for government employees, the intent remains the same. To pay tribute. That is why it is important to distinguish this day from other holidays which people get mixed up about.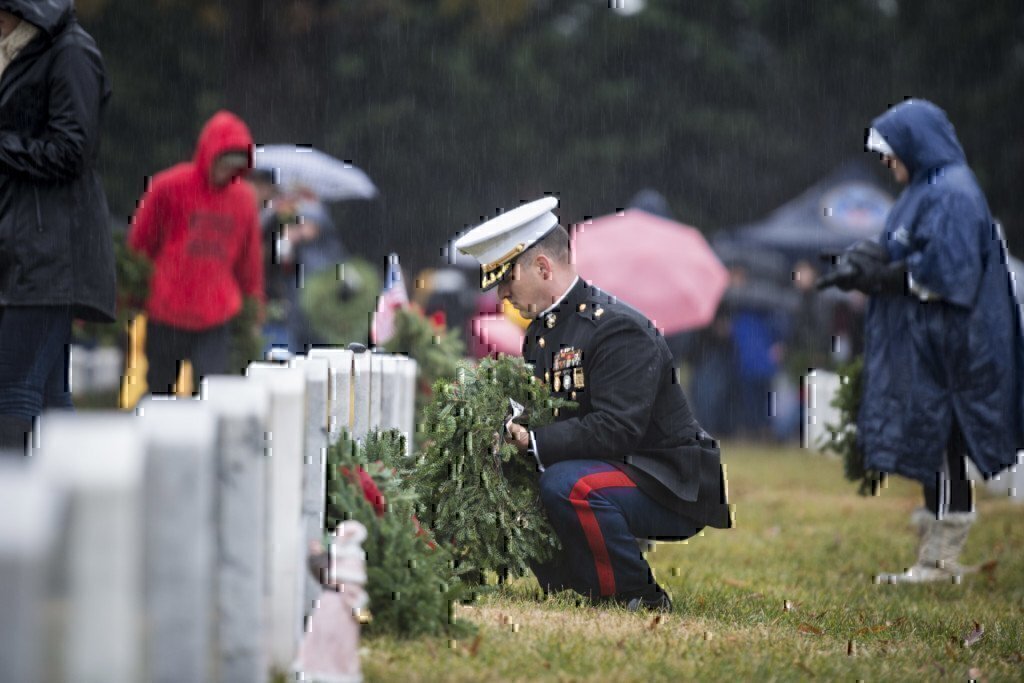 Branches of Our Military
Memorial Day differs from America's Armed Forces Day, a consolidated day of celebration for our five branches of the military. Armed Forces Day, which is also in May and falls near the end of Armed Forces Week, is also a time when the services get to show off their state-of-the-art weapons to our citizens. Remembering KIAs, POWS, and MIAs is part of Armed Forces Week, but it comes before the primary holiday of remembrance, which is Memorial Day.
Memorial Day also differs from Veterans Day on November 11th. Veterans Day is a holiday originally established as Armistice Day after WWI. Specifically dedicated to honor the service of all members of the Armed Forces. It's a great time to thank a veteran or anyone serving on Active, Guard, or Reserve duty. Just remember the holidays are all held for different reasons. To honor vets on these occasions requires understanding the underlying purpose for each day.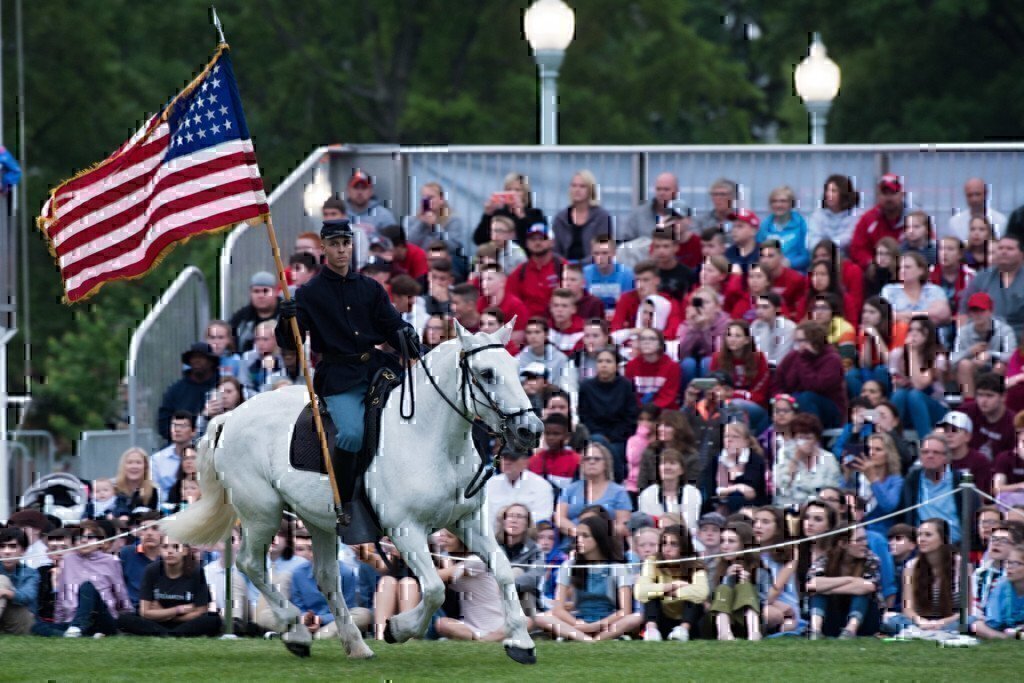 Poppies on Memorial Day
Many people wear poppies on Memorial Day, a tradition started from the 1915 poem In Flanders Fields, by John McCrae. Local veterans service organizations (such as Veterans of Foreign Wars or American Legion) often help to distribute poppies on this day.
The Memorial Day Foundation suggests the following ways to commemorate the occasion:
By wearing your Memorial Day Button from the first of May until Memorial Day.
By visiting cemeteries and placing flags or flowers on the graves of our fallen heroes.
By flying the U.S. Flag at half-staff until noon. Memorial Day is a day of "National Mourning."
By attending religious services of your choice.
By visiting memorials.
By participating in a "National Moment of Remembrance" at 3:00 PM local time, to pause and think upon the meaning of the day and for taps to be played where possible.
By renewing a pledge to aid the widows, and orphans of our fallen dead, and to aid the disabled veterans.
To do the latter, you may visit charitable websites to donate funds to the widows and orphans of veterans.
READ NEXT
7 Gym Essentials to Build an At-Home Gym
6 Veteran Influencers to Follow into 2019