Most Veterans who have served in the past 20 years are probably familiar with video games. From barracks LAN parties, to marathon sessions of Madden NFL at the MWR while downrange, it's safe to say Veterans like to play video games. Studies have shown that video games also help Veterans recover from some mental health challenges, providing an escape while boosting confidence, personal growth, leadership, and social connections.
Operation Supply Drop's Games to Grunts program supports community engagement to Veterans, military, and their families through video games. Most of the games they offer are on Steam, such as TEKKEN 7, Cooking Simulator, and Vietnam 65′, but other platforms are also available, like free XBOX Game Passes. All of the games are available through digital download codes.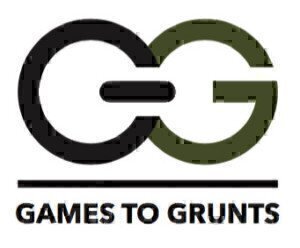 Games to Grunts is a program of Operation Suppy Drop, a chapter based Veteran Service Organization 501c3.
First Come, First Serve
Game publishers and others donate game keys to Games to Grunts, which in turn distributes the games. Because not all games are distributed with unlimited keys, it is a first come first serve model.
Eligibility is determined through ID.me, a third-party identify verification service that is also available to use on VA.gov.
To sign up, visit the Games to Grunts website and create an account,  or view the full list of games available.
The sharing of any non-VA information does not constitute an endorsement of products and services on part of the VA.
This article originally appeared on VA.gov
READ NEXT
11 of the Most Dangerous Jobs in the U.S. Military
$100k Security Contracting Jobs for Veterans
What You Need to Know About Other-Than-Honorable Discharge