Whether you've served in the military for a few years or a few decades, at some point it's time to move on. But which civilian field is right for you? Maybe the healthcare industry! Here's a few reasons why we think so, and how you can get started…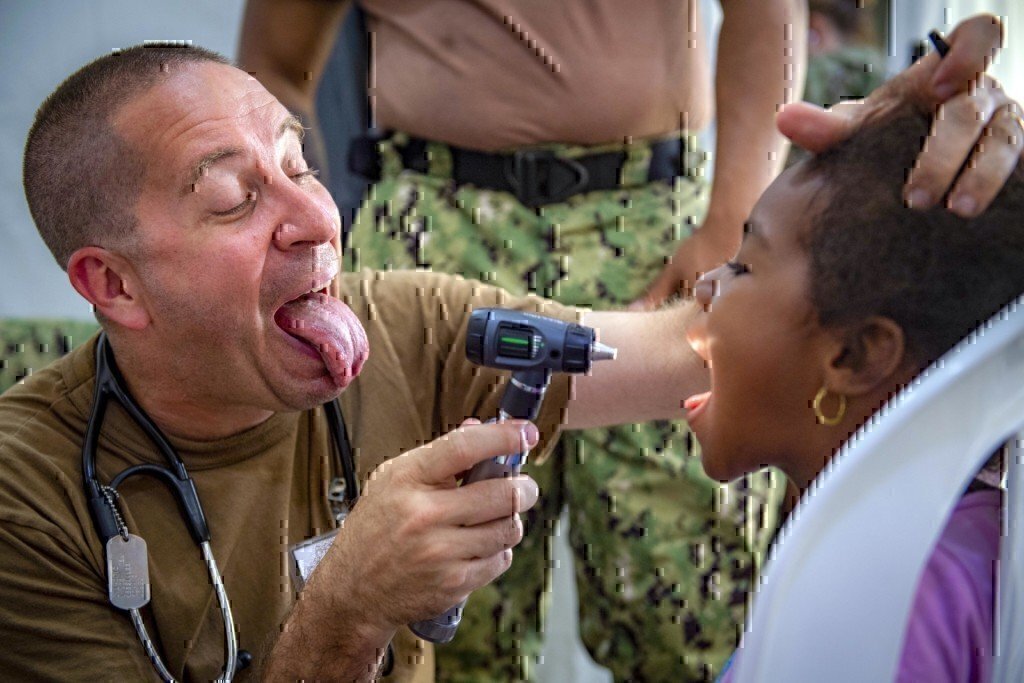 Commitment to a Life of Service
One of the best things about a career in the military is the opportunity to make a difference. Being part of an organization dedicated to protecting our nation and providing security, aid, and training to citizens of other countries is something we grow accustomed to. It's all part of the daily mission. So when it comes time to leave that environment, many veterans find the transition to be tough.
There's a sense of something missing as they seek meaning in their next career fields. That's why so many opt to enter the healthcare industry. Though clearly different from a life in the service, working within healthcare offers countless chances to, directly and indirectly, impact the quality of life for people each day.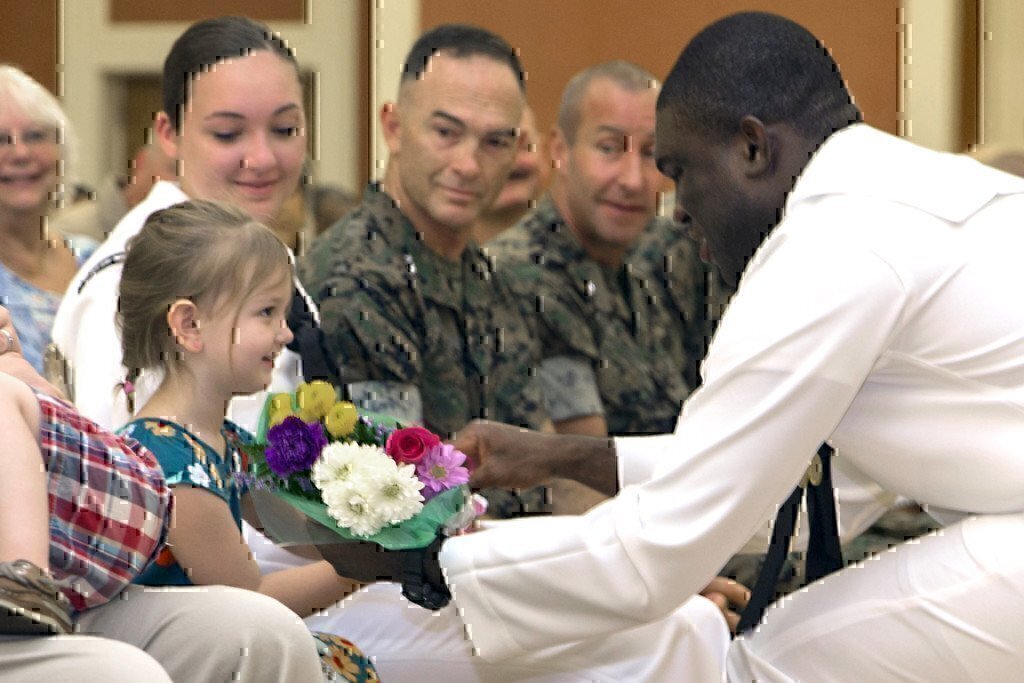 Job Security in an Uncertain Future
Another reason to consider healthcare? Prudence.
Whether enlisted or officer, one perk the military always provides is a set length for service obligation. In other words, you have job security for a guaranteed length of time. But in the civilian world, many folks aren't so lucky.
Indeed, employment within many states falls under the ominous category of "at-will employment," meaning a worker may be fired at any time, for virtually any reason. Wave goodbye to the job security you once took for granted, and so hello to a reality the rest of the world faces. That's why it is vital to make the right choice, and enter into a career field with a positive job outlook for the future.
Every person on Earth will, at some point, require the services of a medical professional. That's why, from a job security standpoint, transitioning from the military into the healthcare industry is a smart move! Medical technology is ever-changing, but the need for medical services will never diminish.
As a matter of fact, the Bureau of Labor Statistics (BLS) puts out an Occupational Outlook Handbook which states that "Employment of healthcare occupations is projected to grow 18 percent from 2016 to 2026…" That adds up to ~2.4 million jobs! Most other occupations don't even come close to that figure.

Show Me the Money!
Though debatable, military compensation and benefits are not that bad. In fact, at higher ranks, total compensation can be quite good, especially when all things are factored in (such as a retirement pension for life, after 20 years of service).
Yet all too many veterans get out expecting a larger paycheck "on the outside," only to be rudely awakened by the stark truth. It can be difficult to make wages in the civilian sector which compare to what some military members get used to in the service. While this isn't true in every case, the fact is that a lot of civilian jobs don't pay nearly as well as veterans assume. As they say, the grass is always greener on the other side…
But jobs which do offer reasonable compensation are in the healthcare industry! Naturally, it depends on the area one qualifies to work in, but the Bureau of Labor Statistics cites that "Healthcare Support Workers" average $18.80 per hour, while the top 10% earn over $27.00.
This is not including doctors and dentists, of course, which make far more and which tend to require doctoral degrees.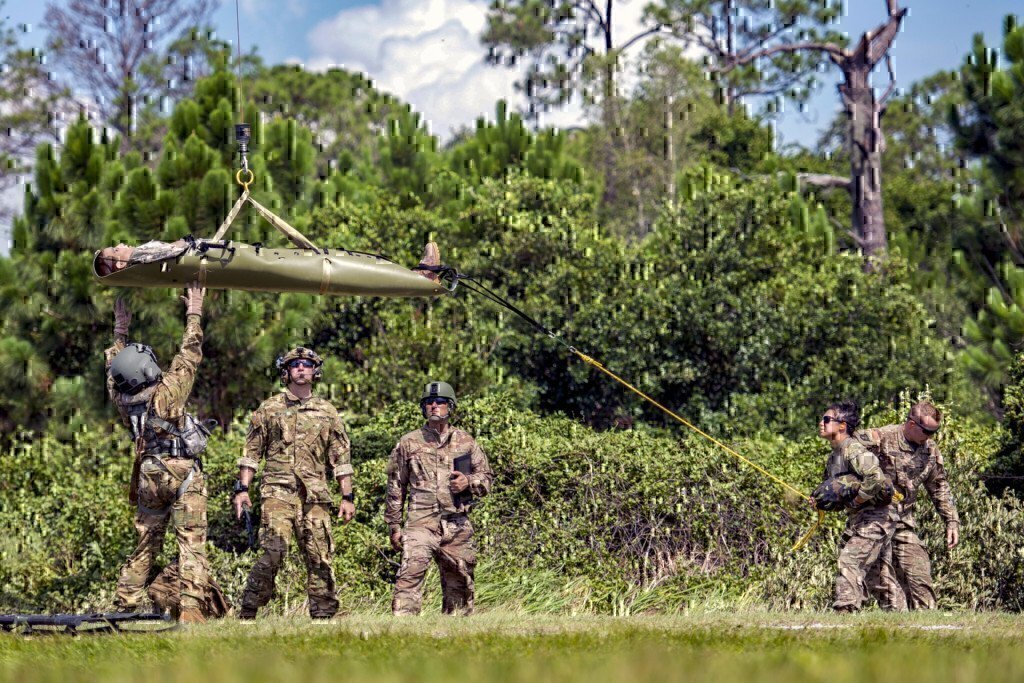 Countless Options
There are dozens of healthcare careers which only require a bachelor's or less, including the following types of jobs:
Athletic Trainers
Dental Assistants
Dental Hygienists
Diagnostic Medical Sonographers and Cardiovascular Technologists
Dietitians and Nutritionists
EMTs and Paramedics
Exercise Physiologists
Home Health Aides
Licensed Practical / Licensed Vocational Nurses
Massage Therapists
Clinical and Medical Laboratory Technologists
Medical Assistants
Records and Health Information Technicians
Medical Transcriptionists
Nuclear Medicine Technologists
Nursing Assistants and Orderlies
Occupational Therapy Assistants
Opticians (not Optometrists)
Pharmacy Technicians
Phlebotomists
Physical Therapist Assistants and Aides
Psychiatric Technicians and Aides
Radiologic and MRI Technologists
Recreational Therapists
Registered Nurses
Respiratory Therapists
Surgical Technologists
Veterinary Assistants and Laboratory Animal Caretakers
Veterinary Technologists and Technicians
Where do all of these healthcare professionals work? As you might guess, many works in general hospitals, however that's only the tip of the iceberg!
There are also individuals assigned to work in surgical areas, within the government, or at K-12 schools, nursing homes, private practitioner offices, medical and diagnostic labs, dental offices, supply manufacturing companies, or recreational industries…just to list a few!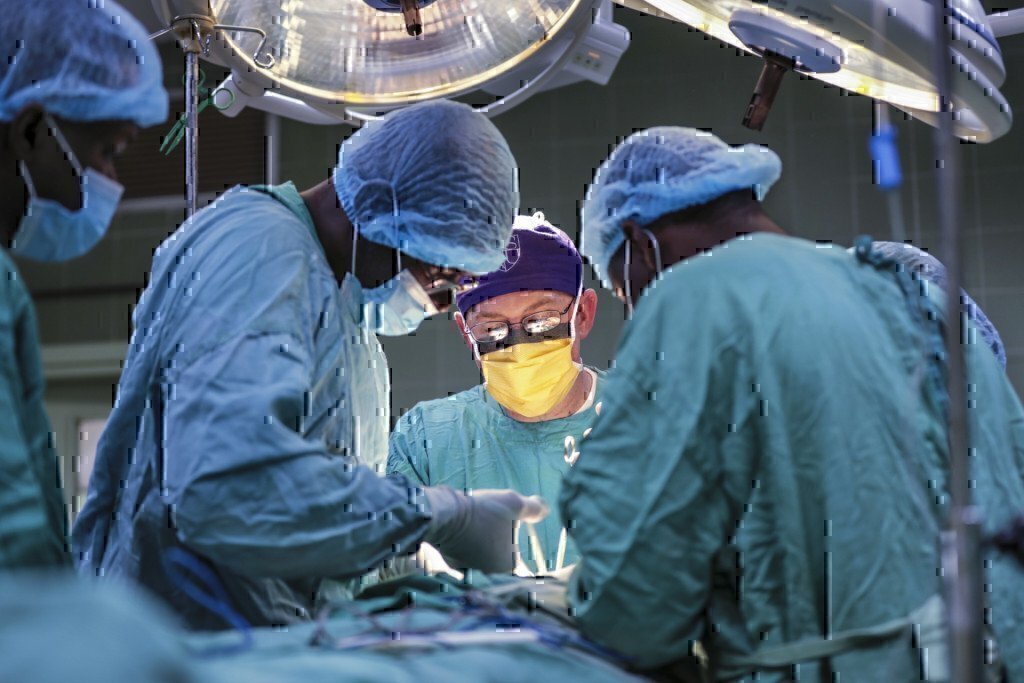 Summary
Veterans possess many of the traits required to be successful in the wide world of healthcare. From patience, persistence, and resilience to a sharp eye for detail, a desire to help, and the motivation to get things done (and done right!), the military does an excellent job of preparing troops for a wide range of professions on the outside. Healthcare jobs demand most of the exact same skill sets and mentalities.
And considering virtually all military members go through at least some basic medical and life-saving training, there's a foundation upon which to build. Meanwhile, anyone who served in a medical field while in the service is way ahead of the curve, and probably close to being (if not currently) ready to make the leap! Yes, the military certainly has its own jargon and terminology, but when it comes to medical areas, the civilian sector won't differ too much from military medicine.
Either way, no matter what your level of exposure to healthcare fields has been, it is never too late to investigate your options and seek out additional training and certification, as needed. If you are on active duty, you might consider taking classes before getting out so that your tuition assistance will cover expenses. If you've already separated, talk to a Veterans Affairs rep about your G.I.Bill benefits. They can review your file and see what you are eligible for, so you can get started on any courses you want to take at your local college!
READ NEXT
(VIDEO) Submit to G.I. Jobs Today!
6 Veteran Influencers to Follow into 2019