The world is finally starting to feel normal, but many people still want to work from home.
We've gone through different stages of the pandemic. Once more, restaurants are booming, music venues and concert halls are open and most children are back in school. But there is one space of post-pandemic society that seems to be re-evaluating what "normal" will look like: the office.
The past year has proven that even jobs relying heavily on collaboration, teamwork, and cross-team communications can be done from the comfort of your own home or space other than a cubicle. Jobs like HR administration, financials and accounting, banking, consulting, and office administration don't need to be 100% in the office.
Work From Home Opportunities Are Great for Veterans
For the first time in the modern-day job market, many companies are hiring remote employees. Companies are seriously rethinking their hiring and employee practices when it comes to virtual work. Because of that shift, there are more opportunities for veterans.
Are you in the process of deciding where to live after the military? Remote jobs give you more flexibility to choose where you'll live. You can job hunt nationally without having to move your family one more time. With the prospect of more companies offering remote opportunities, there are more work from home jobs for veterans. Now, you have the ability to choose where to live without worrying about whether you'll find a job in that specific location.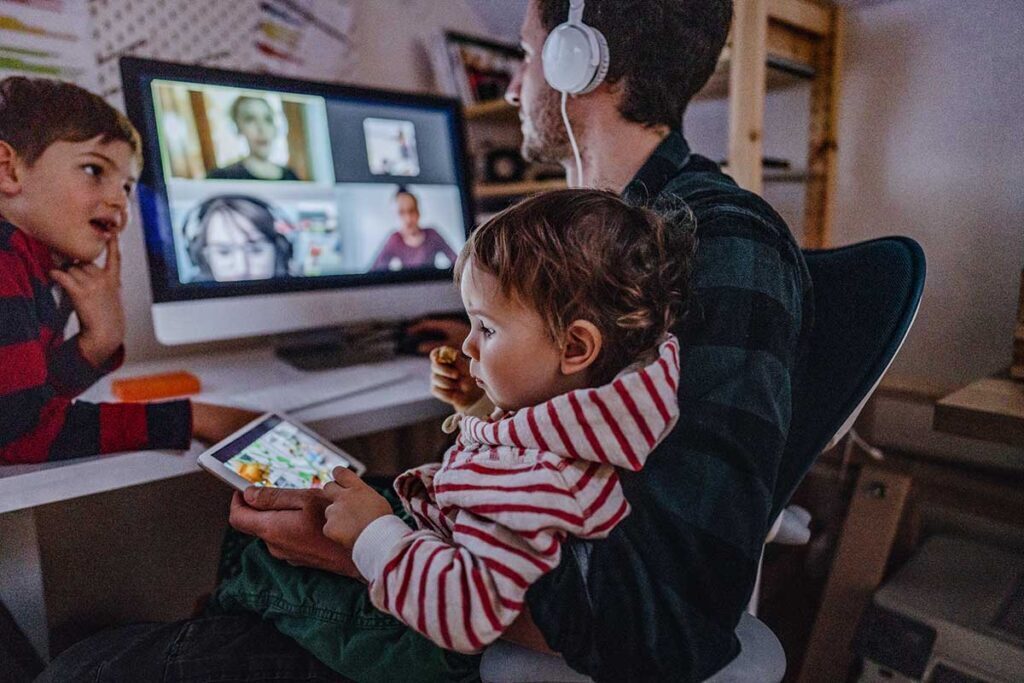 Remote jobs also create more job opportunities for disabled veterans. For someone who suffered visible or invisible wounds during their military service, commuting to and from work or working in an office all day might be less feasible. Those factors aren't in play if you can work from home. In a remote job, your only commute is grabbing a coffee to sit in front of the computer. You have more flexibility if you can work from home.
No matter your situation, now, it's possible to land the role you've always wanted without having to factor in location or commute. When it comes to remote work, you have endless possibilities. For most companies, as long as you're working within the operating hours of the office, you could work from anywhere.
How To Find Remote Jobs for Veterans
Now it's time for you to find a remote job. To point you in the right direction, we recommend three options to get started.
There are many veterans service organizations (VSOs) that can help transitioning service members find a job.  American Corporate Partners (ACP) is dedicated to helping service members and their spouses find meaningful careers that work for them and their families through their mentorship programs. Third, G.I. Jobs hosts a monthly veteran virtual career fair where you can talk to recruiters one on one about remote jobs available, so make sure you register for the next G.I. Jobs Virtual Career Expo.
While there are many resources for veterans, ACP is the only organization that provides custom, year-long mentorships with experienced professionals. They have mentors from more than 100 corporations who work with both veterans and active-duty military spouses on their career development. Connect with a mentor to talk about remote work.
Do you prefer more flexibility or require specific accommodations? You and your ACP mentor could map out a plan to fit your needs. One idea might be for you to try out companies that offer flexible, virtual opportunities like Amazon or Travelers*. Both companies offer remote opportunities and positions around the globe. 
Along with Amazon and Travelers, ACP partners with companies like Deloitte*, HCA Healthcare, and Home Depot to find jobs for veterans. Many of their partners have opened their regular job postings to those who are interested in working remotely either part- or full- time.
The information in this article is Courtesy of American Corporate Partners (ACP). For transparency, this blog includes paid partners of GI Jobs – Deloitte and Travelers.