SPONSORED
Moving from military service to civilian life can be stressful. Many decisions need to happen before leaving the base, chief among them is where to build a career, life and home. To some the answer is simple: Wisconsin. The state has an unmatched appreciation for veterans and their families and offers more veteran benefits than any other state in the nation.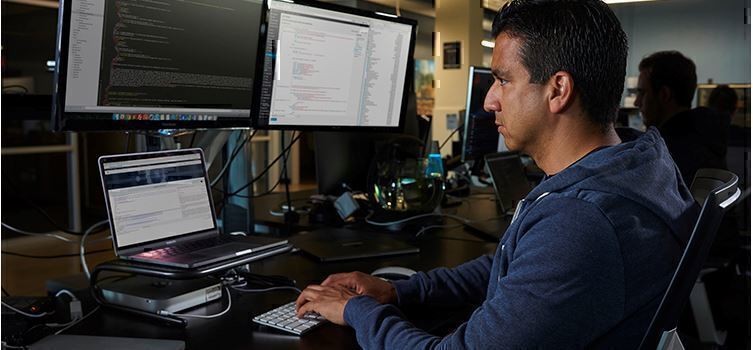 On Duty to In Demand
A Marine from 1995-2000, Kim Galske found a home in Wisconsin when she arrived with her six-year-old son in 2008. She quickly secured a job in finance and tapped into her entrepreneurial spirit by starting her own veteran-centric non-profit, Salute the Troops Wisconsin.
"Moving to Wisconsin allowed me to transform into a successful businesswoman," Galske said. "There are so many resources here that allow veterans coming out of the service to get a fast start and into a successful career."
The state offers an easy-to-use tool where veterans may enter their Military Occupational Specialty code to see which of Wisconsin's thousands of vacant job opportunities best applies to their expertise. Not to mention, Wisconsin employers offer countless apprenticeships and on-the-job training opportunities to veterans.
Charlie Company to Good Company
Marine Corps Sgt. BJ Ganem was fortunate to know he had a job upon his arrival, working for Nabisco. What he didn't know was the sense of community that would embrace him, his wife and their four daughters.
Ganem served four years of active duty before moving to Wisconsin in 2000 to start his transition.
"We aren't just given the obligatory 'thank you.' We are a valued part of the community," Ganem said. "You have a lot of people here who care that you served and are not only thankful for it but who truly want to know how you feel."
Robust veteran support exists in Wisconsin. Each of the state's 72 counties hosts a Veteran Service Officer as an immediate advocate and resource. Wisconsin's veteran service organizations provide 100,000 members a lifetime of support through 700 local posts or chapters. Wisconsin is home to 350,000 veteran residents and 65,000 veteran-owned businesses.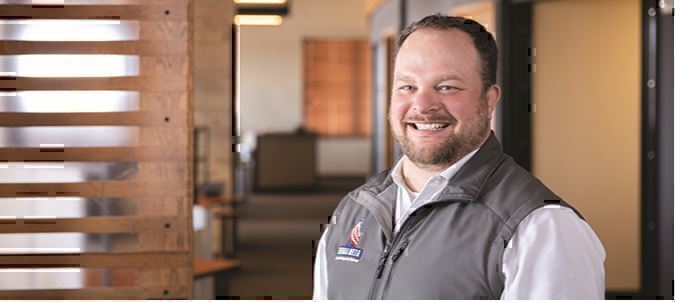 RUCKSACK TO BACKPACK
Marine Corps 1st Sgt. Tim LaSage served 22 years as a scout sniper before he took up permanent residence in Wisconsin. Both Tim and his daughters benefit from the state's highly touted veteran educational offerings.
"The school systems here in Wisconsin are top-notch," LaSage said. "The opportunities for education are noteworthy. Wisconsin has a state G.I. Bill available in addition to the Federal G.I. Bill. So, for any job-related skill that you need, you can go to school to get the qualification you may not have on your resume."
Wisconsin offers many educational programs that provide direct links to well-paying jobs. Those looking to further their education can take advantage of Wisconsin's technical and independent colleges or its extensive UW System with campuses in every corner of the state. Wisconsin also offers veteran-specific tuition benefits for the entire family. And with some of the best schools in the country and high graduation rates, Wisconsin ensures children will be ready to take on the world.

CAMMIES TO JAMMIES
Army Reserve Sgt. Malik Frazier recently reenlisted for six more years, but he already knows Wisconsin is where he'll end up. Why is he so confident the state is a great place for him to live and raise a family?
"Children are our future and we have to invest in them," Frazier said. "Wisconsin is a great place because it has organizations to do that."
Wisconsin was named the seventh best state to raise a family by WalletHub, which also recognized the state as having a Top-10 education system. The state's short commute times mean more quality time spent with family, and the low cost of living goes a long way toward providing a high-quality life. And with more than 15,000 lakes and nearly 3,500 miles of hiking trails, Wisconsin's lifestyle offerings will keep everyone happy.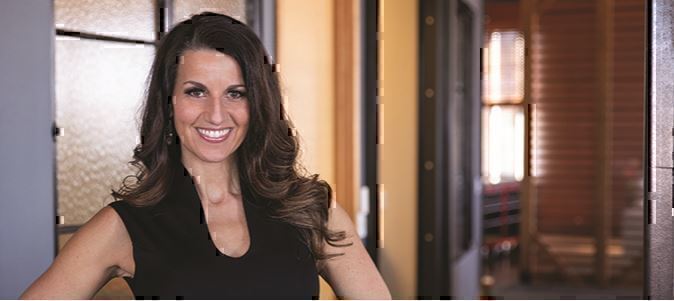 FRONT LINE TO FRONT DOOR
Wisconsin's low cost of living benefits transitioning veterans. Former service members, like six-year veteran and Army National Guard Sgt. Tiffany Baker, have taken advantage of low rent and living expenses to set themselves up to buy a house in the state.
"The cost of rent is cheaper here compared to other states," said Baker. "A nice thing about living in Wisconsin is that everything is affordable here. The cost of food and gas—everything here is cheaper than most states."
Wisconsin's housing costs are 18% lower than the national average, and no matter the location, veterans are never too far from the culture of the cities or the charm of small towns. Several communities have made the nation's "best lists," including Madison as a Top-15 City for Veterans to Live.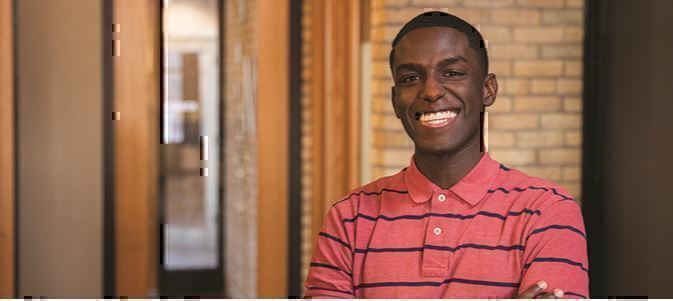 ACTIVE DUTY TO ACTIVE LIFE
When U.S. Navy E-4 Yeoman Ron Bettencourt had only one month of service time left, a group of his Wisconsin friends visited his San Diego, Calif. base to tell him how great the state was for veterans. Already aware of its programs and resources, Ron was pleasantly surprised by how much fun there is to have in the state.
"When I got to Wisconsin, I was quite impressed by what was available as far as entertainment," said the father of two. "I go to concerts. There are water parks and many nature trails for hiking. There's just so much to do here, and I wasn't expecting that Wisconsin had all this to offer."
U.S. News ranked Wisconsin the third-best state for quality of life due to its wealth of outdoor activities, four-season living, concerts, sports and entertainment venues—including Summerfest, the world's largest music festival. Wisconsin also thanks military service members by extending privileges that make it easier for them to enjoy hunting, fishing and trapping.https://inwisconsin.com/blog/ten-things-most-veterans-dont-know-about-living-in-wisconsin/?utm_source=gi_jobs&utm_medium=sponsored_content&utm_campaign=veterans&utm_content=may_sc_in_text_link
Visit InWisconsin.com/Veterans to discover even more ways Wisconsin is working to make veterans feel at home.
READ NEXT
(VIDEO) Submit to G.I. Jobs Today!
6 Veteran Influencers to Follow into 2019