We eat at certain restaurants and fast-food franchises all the time without ever thinking about who may have founded the companies. Some we visit weekly or even more. Others we know of through their brand or staple menu items. Either way, these five food chains were founded by military service members post their time on active duty, with certain franchises being over half a century in existence.
1. Ray Kroc for McDonalds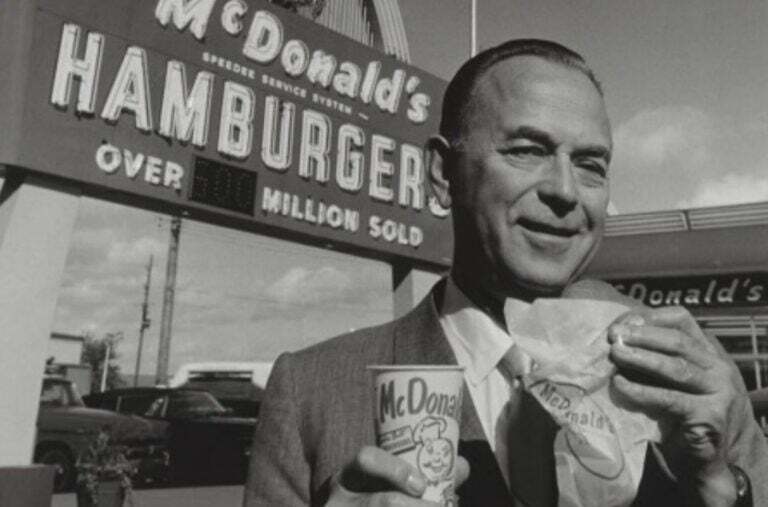 One of the most known fast-food chains across the world, Mcdonald's is home to classic American-style burgers, fries and now McFlurrys. Ray Kroc, the man who purchased Mcdonald's and made it a household name, lied about his actual age to serve as an ambulance driver in the First World War. Supposedly he knew and served alongside another famous founder, Walt Disney. He served as the McDonald's CEO from 1967 to 1973 and is known as the McDonald's Corporation's founder.
2. Colonel Sanders for KFC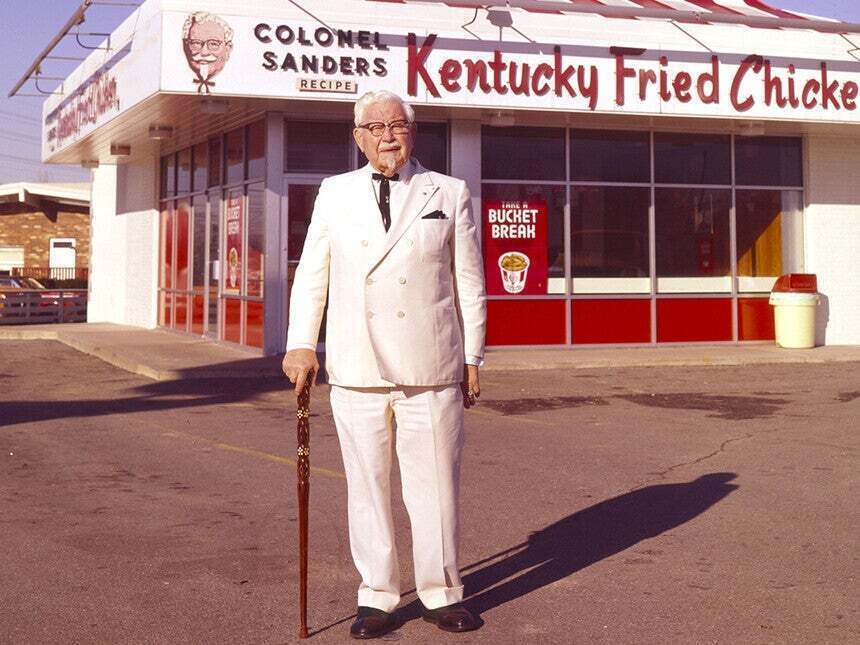 Colonel Harland Sanders is a name that is synonymous with fried chicken and down-home goodness. Sanders falsified his age to enlist early in the US Army in 1906 and served in Cuba as a wagoner, which is a person who runs a drives a team of draft animals. He earned the Cuban Pacification Medal for serving with the Army on the island during his commitment. His life had many ups and downs with him having worked as a laborer for the Norfolk and Western Railway, the Illinois Central Railroad and then the Pennsylvania Central Railroad before starting his small business. He even sold insurance for a period of time as well to make ends meet while on his way to eventual food stardom. Sanders established a ferry boat company that operated on the Ohio River and then ran a Shell station in Kentucky where he served home-cooked dishes. In 1935 he was named a Kentucky colonel by then Kentucky governor Ruby Laffoon.
In the early 50s, Sanders shared his KFC recipe with a restauranteur in South Salt Lake City, Utah which began the KFC legacy. Sanders founded what would become KFC in 1959 in Shelbyville, Kentucky and it eventually grew to 600 plus locations. He sold off his ownership in 1965 and has remained the company's symbol even after his passing in 1980. He came a long way from driving horses in Cuba as a soldier to one of the most renowned entrepreneurs and characters in American culture still going strong at over one hundred years after his military service.
3. S. Truett Cathy for Chick-fil-A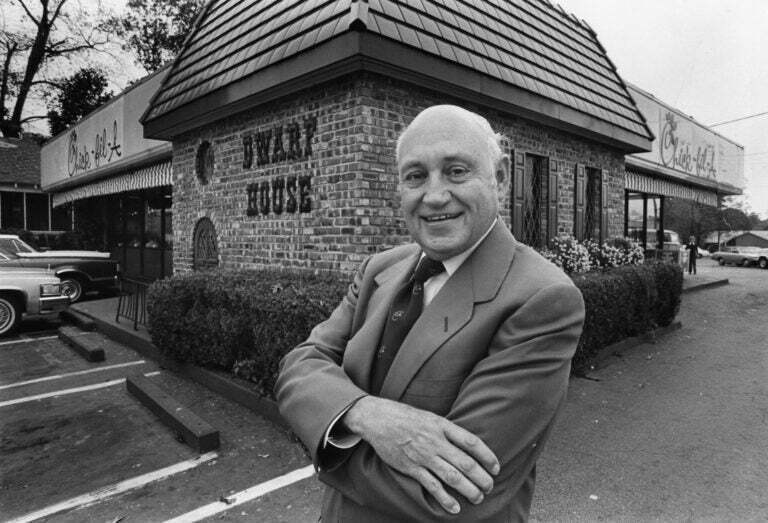 Chick-fil-A is one of the United States' most popular and enduring restaurants. The food and service are first-rate and with a strong sense of professionalism. Long before his days as a restauranteur, S. Truett Cathy served in the US Army during World War II. He began his entrepreneurial venture of Dwarf Grill in 1946 after returning home from the service. The chick-fil-a became a staple at the Dwarf Grill, which led to the creation of the Chick-fil-A chain. Cathy led the company with values and a faith-based approach including having all Chick-fil-A locations closed on Sundays. He ran the company until 2013 when he retired from all corporate Chick-fil-A positions.
4. Glen Bell for Taco Bell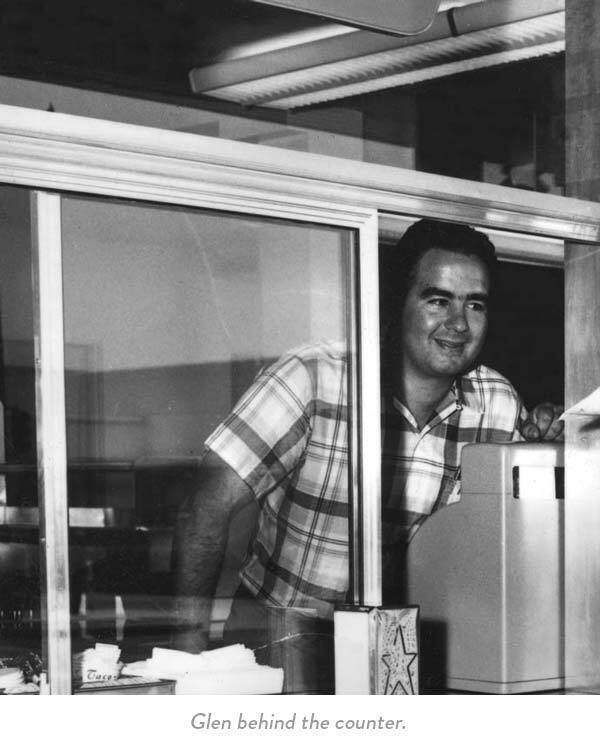 Glen Bell grew up in California and served in the Marine Corps during World War II as a cook. Post his service he started a hot dog stand in San Bernardino named Bell's Drive-In. He then sold the stand and built a restaurant focused on not just hot dogs but also hamburgers. He began selling tacos at Taco Tia and moved over to more Latin cuisine. His entrepreneurial spirit led him to learn more about how to make tacos from Mitlia Cafe and then to open his first Taco Bell in Downey, California. Taco Bell grew exponentially to over 860 locations. Bell sold Taco Bell to Pepsi Co in the late 1970s for $125 million in stock.
5. Dave Thomas for Wendy's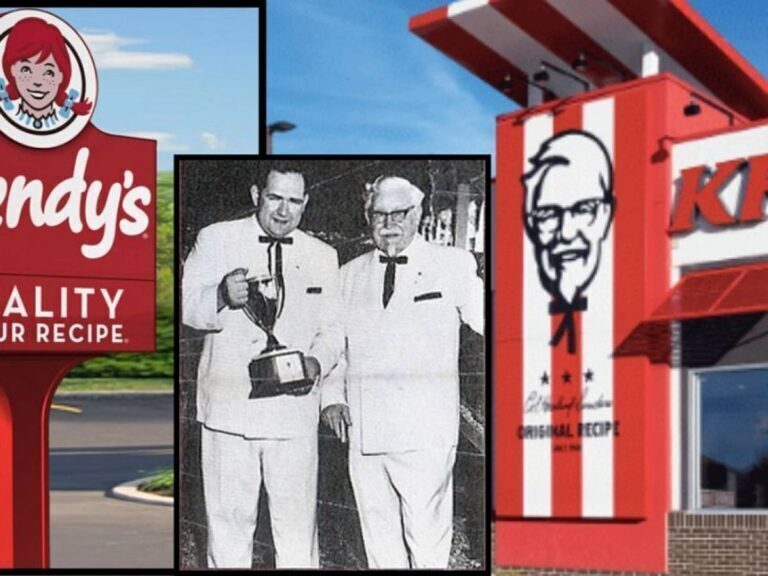 Wendy's is another great fast-food chain that is part of the lifeblood of American culture. They bring a different approach than their competitors do and the food tastes great, even after the founder has "left the building". Thomas was born in New Jersey and adopted early in his infanthood. He worked in restaurants throughout his life and did not graduate high school, although he earned his GED in 1993. He volunteered for the US Army at the outbreak of the Korean War and requested to be a cook. His duty station was West Germany and he made meals for 2,000 soldiers. He left the service as a staff sergeant.
Upon his return home, he found his way into working with Colonel Sanders of KFC notoriety. Thomas went from a head cook at a location to working strategy with Sanders on how KFC should be operated. He was sent to Columbus, Ohio to improve four flagging KFC locations and by the late 60s had sold them back to Sanders. He founded Wendy's with his profits on the KFC franchises in 1969, named it after his daughter, and took investments into the company from basketball stars such as John Havlicek.
Thomas led an ad campaign throughout the 1980s through the early 2000s placing him as the chief spokesperson of the brand. These were initially ill-received but later improved as Thomas took on a self-effacing humorful side for the campaign. Thomas left a lasting impression on the public through his commercials, advocating for adoption and for furthering education. His creation is currently at around 6700 locations worldwide with the majority being in North America.