Veterans hate asking for help. In fact, out of pride, many refuse to accept it when it's directly offered. Friends and loved ones might see the external signs of a person struggling. And might try to support that person…only to be pushed away. Alienating them and the one they were trying to assist.
Veterans see themselves as "do it yourselfers." And for many situations, that works. But the problem with this mindset becomes clear when the person isn't able to "do it themselves," when their issue is just way too large for them to cope with it alone.
Such problems, left untreated, can easily snowball until they are out of control. When it gets to that critical point, asking for help can become a matter of survival. And by then, options may be limited. More help and information is in our DigiMag every month.
But just because there's nothing left to lose doesn't mean there's no one left to help.
What is the Valor Clinic Foundation?
VALOR Clinic Foundation is founded by retired Army Special Forces Sergeant Major Mark Baylis. It is a volunteer organization with a purpose to "help Veterans and their families of all generations deal with their life challenges." Baylis and his team are accustomed to working with people who have nothing left to lose and nowhere else to turn. That's exactly why he started VALOR Clinic Foundation in the first place!
Positioned in eastern Pennsylvania, VALOR Clinic makes itself available for veterans around the nation. As a retired veteran himself, Baylis understands the challenges and frustration of transitioning back to the civilian world after years of military service.
In fact, it was these challenges combined with his dealing with the VA that finally convinced him to take matters into his own capable hands. With a background in comm and intel, Baylis set out to found an organization dedicated to assist vets who'd spent years of their lives in the service of the nation, only to struggle when they found themselves down and out.

The Team Facing Challenges
The team at the VALOR Clinic know veterans face an incredibly wide range of issues. Which is exactly why they stay flexible with their response options. The goal for VALOR is to not just show that someone out there cares, but that someone out there is willing to work with the vet to find an effective, tailored response that suits their specific needs.
And what makes a successful servicemember struggle so much after separation? A triangle that Baylis noted deals with issues around social conflict, emotional scars, and loss of purpose. While there are organizations out there to offer support services for each of these areas, there are not many which offer a more holistic approach. Baylis realized how each issue ties to the other for each individual. But more importantly, he needed a way to help vets address those issues, to attack every front.
So far, so good. The VALOR Clinic helped ~1,800 people in the past year alone, and hundreds more since its founding year in 2012. From economic hardships, mental health crises, substance abuse, or disabilities, problems come in all shapes and sizes. Baylis' team is tackles the problems as they come, one veteran at a time, meeting them "where they are" in their life situation.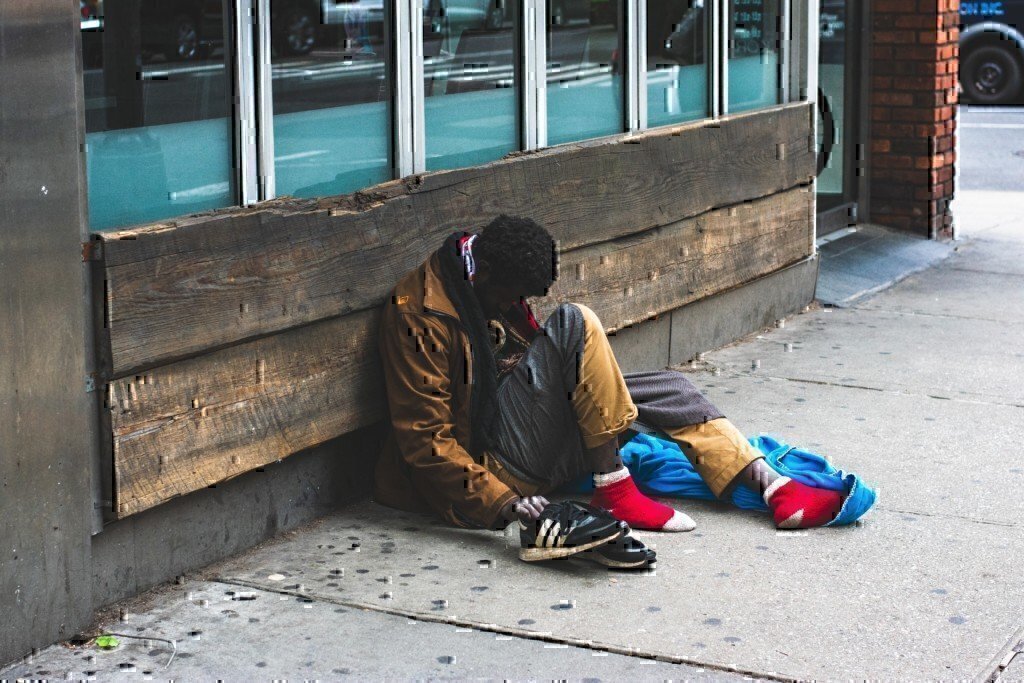 Outside Reach for Veterans
One way they do this is with Hope for the Homeless. This program partners with the local community to help those in immediate need of housing. Clearly, no one can get back on their feet without a base of operations, and that's a stable home. VALOR works to find such houses referral assistance. While seeking a new home, VALOR offers limited-availability temporary rooms within Paul's House, a 13-bedroom house which provides free room and board for those seeking a rehabilitative environment. They also take donations in order to stock the house with much-needed necessities. Two more houses are in-works and those large-scale projects are also in need of donations.
The VALOR team runs "Stand Down" operations during which time they venture out to the homeless populations wherever they may be, in order to conduct outreach and offer food items, donated supplies, medical checks, and information about housing referrals.
Other Programs
Another program under their umbrella is the Resilient Warrior program. They offer help when vets are drowning in red tape with the VA, Social Security Administration, or other state resources departments. Often times, there is help just around the corner for veterans. But many don't understand the bureaucratic processes for getting to it. Or at other times, they face a tangled paperwork problem so convoluted, they don't have the means to tackle on their own. And perhaps there isn't a public office willing or able to help them work through the administrative logistics. So that's where Resilient Warrior steps in!
The Veterans Unstoppable program which offers an "individually tailored 5 step life skills development program that fosters healthy life adjustments for Veterans." It also offers retreats for transitioning skills development, and help to find service companion animals for those suffering from PTSD. A major aspect of this program is creating a life plan to outline the precise steps one will take to reach success in their future. Without concrete goals, we cannot make plans to achieve them.
VALOR offers "A Hand Up on the Home Front" to those willing to use that help in order to get back on their feet. To learn more about their mission and events and ways you can help or engage with their services!
READ NEXT
7 Gym Essentials to Build an At-Home Gym
6 Veteran Influencers to Follow into 2019