To prepare for your next chapter as a civilian, we interviewed a retired Marine Corps veteran who had a seamless military transition. Here's how one Marine logistics chief set himself up for such a smooth transition and his advice to you.
Transitioning From The Military To A Job in Logistics
Aaron Strang, retired Marine Corps master sergeant, spent 20 years working logistics in the military. He's hard-wired to plan ahead. So when the time came for the military transition to civilian life, Strang didn't deviate from his plan.
A strong step in Strang's successful transition was his use of networking. Now, Strang works for CGI Group Inc. (CGI Federal), the fifth largest independent information technology and business process service firm in the world. The firm has multiple large contracts with government and military agencies to manage information and logistics. Coincidentally, one of their large contracts is based in the US Marine Corps Blount Island Command, Jacksonville, Fla., where Strang was stationed before retirement. While on active duty, he worked closely with contractors, which created a pathway for a possible transition into civilian work.
Because of Strang's effort on the job as a service member, he was able to get a job as a civilian. When asked about his thoughts on it, he says, "I was a known quantity to them. I worked hard, I was reliable." When referring to the timeline of his transition, he says that after he retired, he took a month off. When he was ready, he then applied for an open job doing a similar job as before. That made it an easy transition for him.
Along with researching jobs for veterans, start building your network. You may find that your connections know of open positions and can help you get hired! If you're not sure where or how to network, read these tips to get started.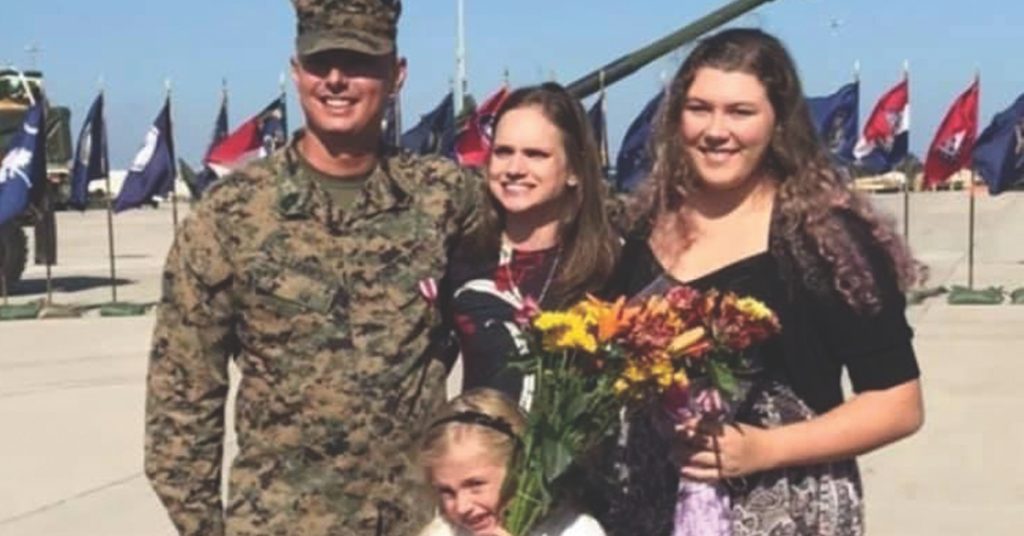 Fears About The Military Transition to Civilian Life
Strang may have found a job after the military seamlessly, but that's just one part of the transition. Even though he found employment, he had fears that many transitioning veterans have.
When asked about those fears, he says, "I was concerned that I may not be able to provide for my family at the same level as before. I think that is a common concern for us when we retire."
Words of Advice To Veterans Transitioning From The Military
Determining what you are best qualified to do after the military can be hard. Strang recommends the logistics field as a viable option for transitioning members. "Most companies have some form of logistics and supply chain within their structure, and those positions require many of the same critical thinking skills required in the military."
As for offering suggestions to transitioning veterans, here's Strang's #1 tip for those considering continued work within the military industry. "Don't drop your pack before you leave. Continue to show your work ethic until the end. You never know who is watching. It made it easier to apply for a job doing the same thing because they knew how I performed until the end."
Strang also suggests, "Don't be afraid to get your hands dirty. I wasn't afraid to work for someone younger than me or to do work that may be more entry-level at first. I had to show I was willing to grow and learn. That's what employers are looking for." 
Planning Your Military Transition
As you prepare for your transition, download the G.I. Jobs app for resources on employment, starting your own business, and continuing your education.
If you've already started your job search, find companies hiring veterans on the G.I. Jobs Career Portal. Also, every month G.I. Jobs hosts a virtual career fair for veterans where you can continue to grow your network.