University of St. Francis
Bigger thinking. Brighter purpose.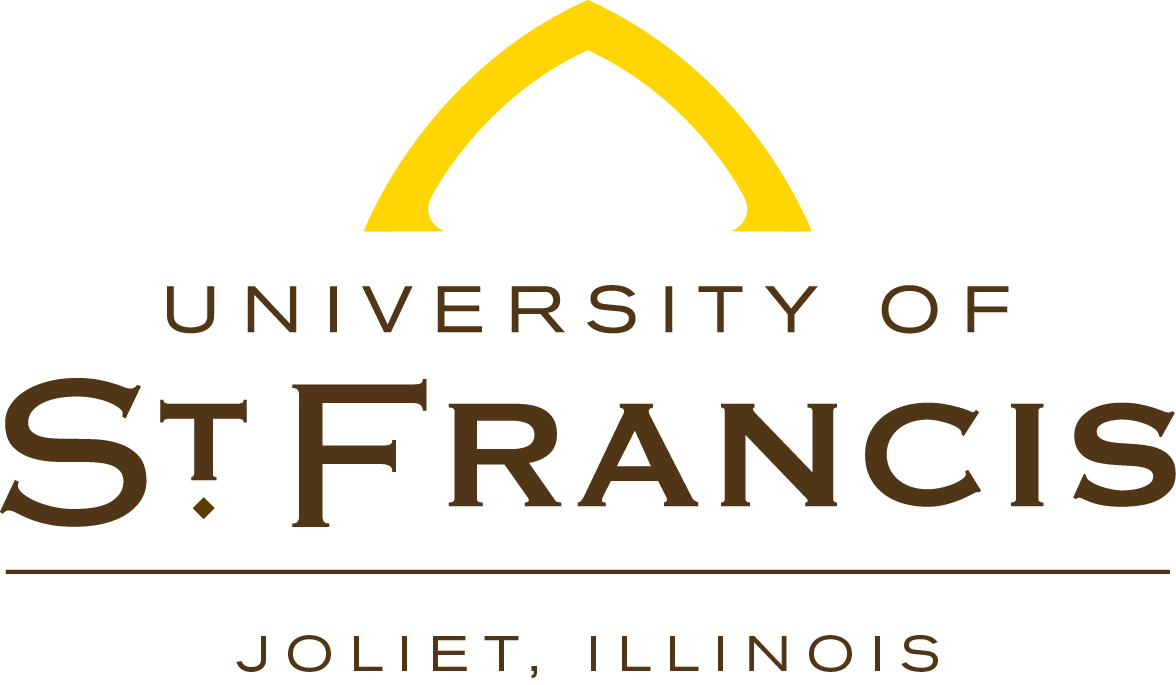 School Information
Founded in 1920, the University of St. Francis, in Joliet, Ill., is a Catholic, Franciscan university serving 4,100 students nationwide. USF offers on campus and online bachelor's, master's and doctoral degrees and certificate programs in the arts and sciences, business, education, health care, music, nursing, social work and more. Graduation and retentions rates for freshmen and transfers are consistently higher than the national averages, and USF also keeps close with its graduates, nurturing a network of more than 49,000 USF alumni across the globe.
Why They Value Veterans
Just as veterans have devoted their lives to service, the University of St. Francis encourages students to lead lives of service and leadership, infused with the Franciscan values of respect, integrity, and compassion. USF has made a strong commitment to recruit and serve veterans not only because USF values their service to our country, but also because veterans provide unique perspectives in the classroom as a result of their time in the military. Experiential learning is at the core of USF's education, and a vet's insights and ideas in the real world enhance the educational formation of all students. To nurture this great relationship, the University of St. Francis participates in all federal veterans benefits programs, including the Yellow Ribbon Program, and has instituted a military/veterans discount program for students in adult undergraduate degree completion and selected graduate degree programs.
PERCENTAGE OF VETERAN ENROLLMENT
Learn More About University of St. Francis
Approved for the Post-9/11 GI Bill

Signed the VA's "Principles of Excellence"

Utilizes the federal Financial Aid Shopping Sheet

Approved for Armed Forces Tuition Assistance (TA) Funding

Signed the DOD Voluntary Education Partnership Memorandum of Understanding (MOU) for Tuition Assistance

Member of the Servicemembers Opportunity Colleges Network

Compliant with Section 702 of the Veterans Access, Choice, and Accountability Act of 2014 (Choice Act)

Participates in the Yellow Ribbon Program
Tuition discounts specifically for military spouses and dependents

In-state tuition without residency requirements for military spouses and dependents

Policy concerning military spouses and dependents whose families must move due to redeployment or relocation
Degrees & Certifications
Bachelor's Degree

Master's Degree

Doctoral Degree

Undergraduate, Graduate Professional, and Post-Master's Certificates
Accreditation
USF is accredited by both the Higher Learning Commission and the Illinois State Board of Education. Several academic programs have earned program-specific or professional accreditation. In addition, each year, the university and many of its programs are recognized for excellence in prestigious regional and national college rankings.
Areas of Study
Business, Health Administration, Training & Development

Computer Science, IT, Web App Development

Criminal and Social Justice, Political Science

Logistics, Supply Chain Management

Nursing, Health Professions
Take advantage of University of St. Francis's commitment to your service. Request info now on how you can enroll!