Meet Randall Stremmel, a Marine veteran who owns one of many companies that are recruiting from the military.
There are many ways transitioning service members and veterans can find rewarding careers in the oil and gas industry.
For Randall Stremmel, his path from the Marine Corps led to inspections. Certified by the American Petroleum Institute, today Stremmel owns an inspection company that employs 32 people. When we talked to him this summer, he planned to hire up to 35 more. And he wants as many veterans as possible.
"The companies are absolutely looking for talent, especially right now. And they are willing to work with you. So take advantage of those veteran programs that are being offered and hit those up very first thing, because I'm going to tell you, we have been very successful with those programs," said Stremmel, who owns Pittsburgh Mineral and Environmental Technology (PMET).
Stremmel serves on the Integrity Committee for API, which offers certification programs and wants to help veterans understand the benefits of a career in natural gas and oil. Nearly 1.9 million direct job opportunities are projected to be available in the oil and gas and petrochemical industries through 2035, according to API.
The average annual salary in the oil and gas industry was $120,887 in 2020, according to Data USA.
Check out our video interview with Stremmel, who talks about his path from the Marine Corps to business ownership at GIJobs.com/stremmel. Here are a couple of excerpts.
What does PMET do? We provide laboratory analysis for the oil and gas industry for water quality, soil quality, material quality—corrosion. We also perform on-site inspections for new construction and acid integrity. And we have transitioned into the green industry for remediation of power generation waste materials.
Is the energy industry recruiting veterans? Oh, that is a big thing. And in my company also, being a veteran-owned business, the experience that veterans bring along with their discipline and their knowledge and their grit is a great value to our industry and to my company.
Why are veterans valued in oil and gas? My time in the military was fantastic, looking back on it. Sometimes at the time, it didn't feel that good. But the discipline and what I learned … the military obviously is very structured. And especially with me being in the air wing. There were procedures that you needed to follow on everything that you do and how you do your work. And the oil and gas energy industry is the exact same process … You are well-trained technical people and it's a much needed skill set that you possess. So don't feel like, 'Oh, this doesn't transition.' It absolutely does. Whatever you're doing in there, it absolutely does."
This article is from the October 2023 issue of G.I. Jobs magazine.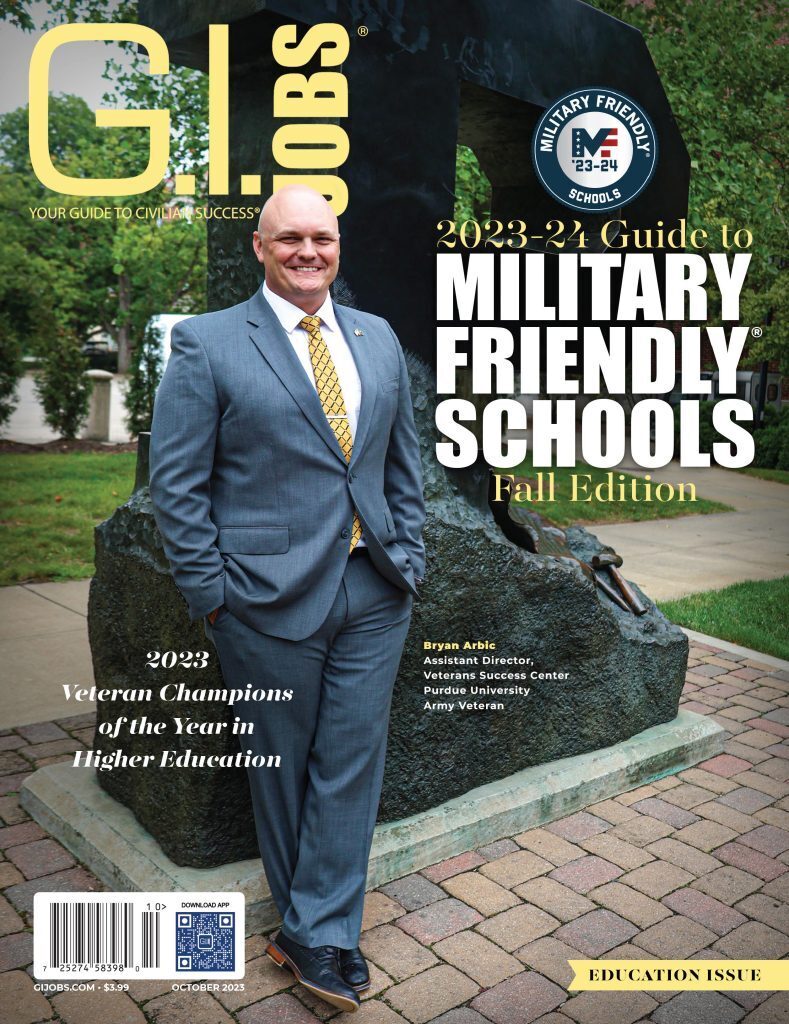 Summary
Name
Company
Pittsburgh Mineral and Environmental Technology (PMET)