Photo Credit: U.S. Dept. of Defense
In the face of high unemployment rates among our troops returning home from service, many organizations, government agencies and businesses have initiated programs and partnerships to promote and encourage the hiring of veterans.
The goal of these organizations is to provide real and meaningful job and career opportunities for transitioning service members and their spouses. To date, these efforts have been quite successful and veterans would be well-advised to seek out and apply to Military Friendly® Employers as they prepare to leave active service and enter the civilian workforce.
There are distinct advantages to seeking out Military Friendly® Employers (MFEs). Here are just a few:
Military Friendly® Employers value your service to our country and the skills you developed during the course of that service. Companies often report that employees with military training and experience bring to the job many of the same core values and work habits that are essential to making a business successful. Traits such as discipline, a strong work ethic, integrity, commitment and the ability to focus on a goal can set veterans apart from other job candidates. And, vets who have had leadership experience during their tours of duty bring to the job the added potential for quickly advancing in their careers through their ability to understand a mission, communicate it clearly and lead others to work together toward achieving it.
Military Friendly® Employers truly want to hire men and women who have served honorably ‒ and they also want to engage and maximize your skills to benefit their businesses. They recognize that the passion, pride, dedication and spirit of cooperation inherent in effective military units can be a powerful force to propel businesses of every size to thrive and grow. With this two-fold goal in mind, employers will typically convey their interest through one or more veteran organizations, and other recruitment strategies such as regional job fairs and online job board listings, as well as seeking references and recommendations from existing employees.
Military Friendly® Employers want you to succeed and will show their support after hiring in both tangible and intangible ways. They facilitate time off for required reserve drills and yearly training. In addition, many firms support post-hiring transition programs that may include additional job training and/or one-on-one mentoring for a defined period of adjustment.
Looking for a new career track? Consider high-growth insurance sales.  Insurance is one of those jobs that pay 100k  and you don't need a degree!
While many job markets have slowed down hiring in recent years, one area that continues to offer opportunity and growth is insurance sales. According to the U.S. Department of Labor's Bureau of Labor Statistics, employment of insurance agents and managers is projected to grow 22 percent over the next few years, faster than the average for all occupations. Make no mistake ‒ insurance sales can be challenging, especially since many jobs are commission-based. However, for hard-working and motivated individuals with good communication skills, insurance sales and management can offer virtually limitless opportunities for personal advancement and financial growth.
Veterans with a specialized degree and/or extensive work experience prior to military service may already have a chosen career path to resume. However, if you are still searching for a career that fits your interests, personality and skills, you may want to consider a career in insurance sales.
In pursuing a sales career, it's important to seek out a Military Friendly® Employer willing to invest in your success by providing paid sales training and ongoing support, and a clear career development and advancement plan.
Here at Combined Insurance, a leading provider of supplemental insurance to individuals and small businesses, we have been actively recruiting veterans to work as:
Territory managers (leadership role)
Market directors (leadership role)
Recruiters
Sales agents
Corporate/Administrative staff
To attract and retain high-quality talent, we make a significant investment of time and resources to help new employees get off to a successful start. This begins with comprehensive sales training with a bonus paid upon completion of training, and guaranteed income for a certain period thereafter when meeting specific minimum production requirements. Unlike many insurance firms, we also offer employee status, which gives veterans access to medical insurance and retirement benefits right from the start. Qualified employees eager to advance to management have opportunities for ongoing training and a fast-track path. And, even if you discover eventually that a sales career is not for you in the long run, a sales position can offer a tremendous foundational experience that can be used as a steppingstone to many other fields and positions.
Through our award-winning military veteran recruiting program, Combined Insurance has hired more than 2,000 veterans over the past four years. Many of these new hires have made valuable contributions to the company while building successful careers and financial stability for themselves and their families. In fact, in 2014 alone, 40 percent of our new hires were veterans or had military affiliations. That's why we proudly count ourselves among the nation's top ranked Military Friendly® Employers.
---
About the Author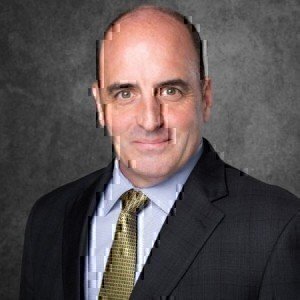 Art Kandarian, retired U.S. Army colonel, is vice president of military markets for Combined Insurance, a leading provider of supplemental insurance products and an ACE Group company. As a committed equal opportunity employer, Combined Insurance practices diversity in hiring and retaining a workforce that reflects the communities it serves. For more information about career opportunities or to submit an application, please visit us at www.combinedinsurance.com.
READ NEXT: Combined Insurance: Who Else Wants A Great Career?

*Combined Insurance is a paid advertiser and they are looking to recruit you