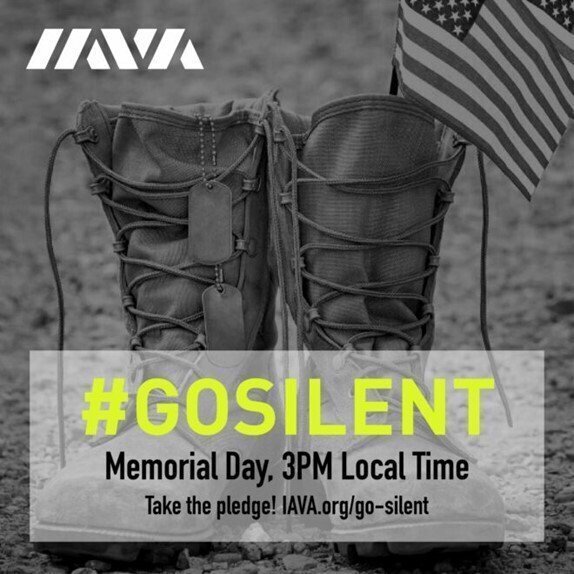 #GoSilent creates a shared, nationwide experience of memorialization, coinciding with the National Moment of Remembrance. It provides a moment to reflect on the lives given in service to the United States and allows an opportunity to break from the weekend's casual celebrations to pay respects to the men and women whose individual sacrifices should be honored and remembered.
Today and every day, we continue the fight to protect and serve those who risk their lives defending our country. As part of our campaign, IAVA is also urging participants to help spread the word and "go silent" from their usual social media content and instead use their platforms to uplift and remember the lives of those lost during their service and those who we have lost due to their the wounds incurred from their service.
In past years, thousands have participated in the groundbreaking activation effort. High-profile participants have included Brad Pitt, Norman Lear, Sarah Jessica Parker, and Wes Moore, among others.
All Americans can take the pledge to #GoSilent at iava.org/go-silent and participants can access IAVA's #GoSilent Social Media Kit for content to post across their social media channels. 
Victor Bohm is the Senior Director of Digital Engagement for IAVA. He is an Air Force veteran.