Air Force Senior Master Sgt. Katherine Burcar (Ret.) spent 20 years in uniform working in materiel management and supply chain logistics. She successfully leveraged her two decades of military experience to land the right job with an employer she sought out. How? She ID'd the company she wanted to work for the most, then got after it. Learn from her career path to get the job you want after the military. 
Burcar works for Ameren Corporation, an energy company based in St. Louis that employs more than 9,000 personnel, powers 2.4 million electric customers and more than 900,000 natural gas customers. Why did she decide to continue her work in the supply chain industry? She said she remembered what she was told during the transition—do the research. 
Research Sets This Air Force Veteran Apart from Other Candidates
"I didn't choose the industry, I chose Ameren. During the seminars for transitioning veterans, one piece of advice was to advance research the companies that will be at job fairs. The first job fair I attended was near my home in Shiloh, Ill., and Ameren was on the list to attend, amongst many others. I'm a customer but never considered it before. In my research, I was drawn in by the "All In" culture and the tremendous relationship with the community. I researched the other companies, but walked into the fair with Ameren at the top of my list to talk to."
Today, Burcar works as a supply chain specialist providing operational procurement services to organizations. She says a major aspect of her role is analyzing and executing inventory, deployment and procurement plans. To do the job, she needs to have a full understanding of planning, forecasting, replenishment, inventory, demand/supply balancing, fulfillment, transportation and warehousing practices.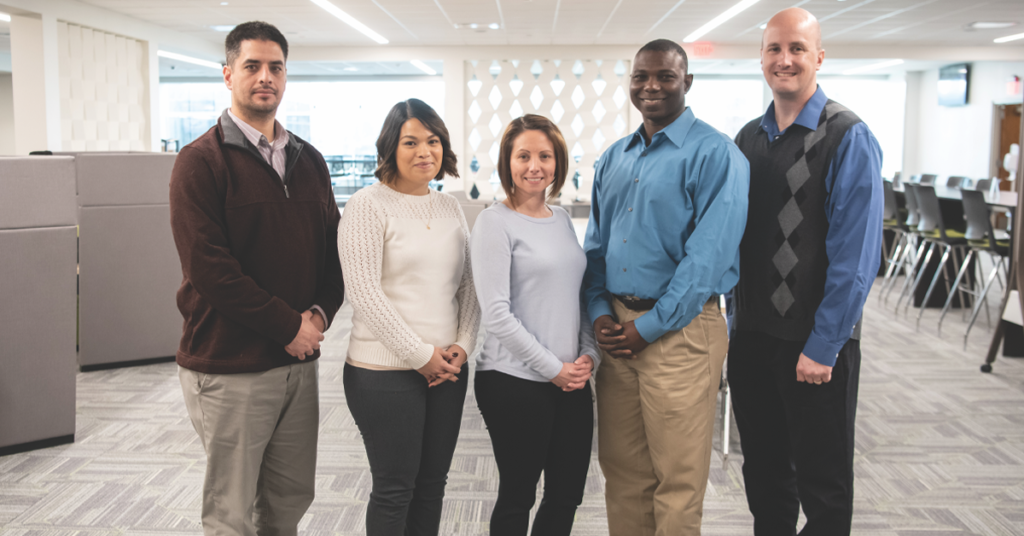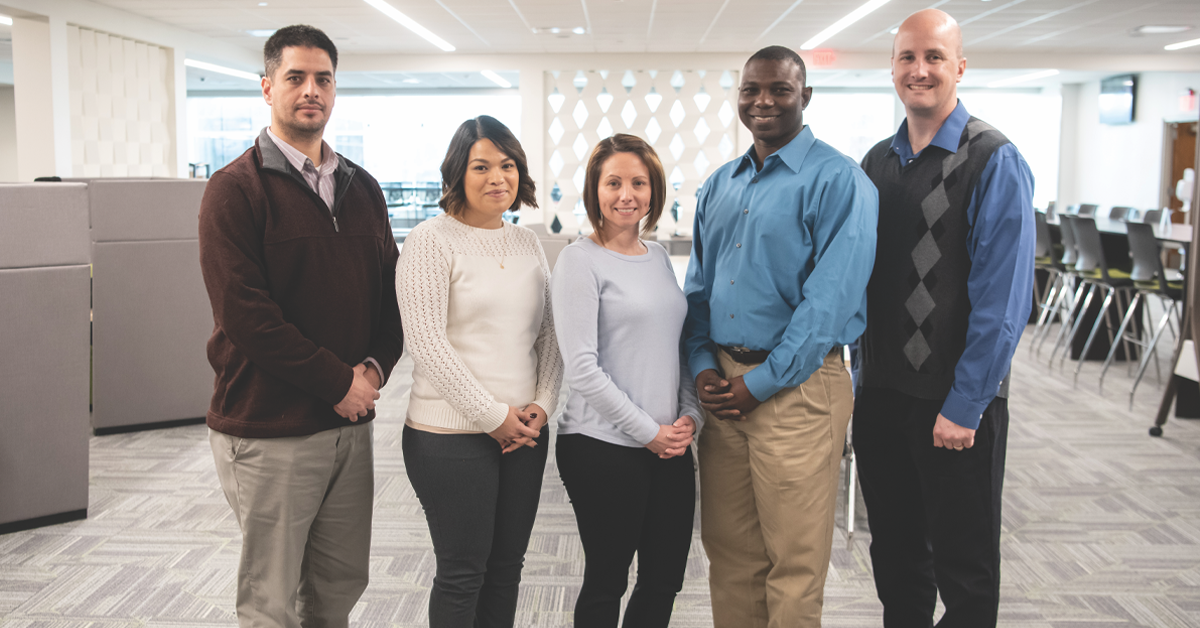 There are many perks working for Ameren, she says, "I work on a high functioning team with great leadership. I love that every day is different and I always find something to learn. And of course, working at home!"
Leverage Your Skills To Land A Job After The Military
She credits her time in the Air Force for her success out of uniform. Burcar says the military taught her to be agile, but working in military logistics required flexibility. "Being accustomed to thinking fast and adapting plans translates very easily to the supply chain in the rest of the world."
Transitioning fears come in all varieties for veterans. Burcar, like many veterans, feared the unknown. 
"For my entire adult life, pretty much everything I needed to know was defined by the DoD and/or USAF in black and white," she said. "The thought of closing that chapter was overwhelming. As I moved through the transition process it was easy to see how all of the black and white didn't bind me, but shaped me into a proficient and responsible person."
Advice for Transitioning Veterans
What advice does she have for service members who are gearing up for transition? "In our military careers we have very little influence in the job positions we fill and know that what we do is for the needs of the service. I hadn't even realized it until someone said it during a transition course … Upon separation, we have the freedom to choose! Take the time to research companies of interest and apply to those that you feel good about. During the interview, take the time to interview them by asking good questions about the position, team, climate, etc. Imagine being able to decline or accept an offer based on a good fit versus just getting a job!" 
As you begin searching for companies hiring veterans and browsing Military Friendly® Companies, be prepared. Every month, GI Jobs hosts a Get Hired Workshop where you can learn preparation tactics from top leaders in their industry.
JOB TITLE: Supply Chain Specialist
COMPANY: Ameren
LOCATION: St. Louis, Mo. (Remote)
AGE: 40
MILITARY SERVICE: Senior Master Sergeant (E-8), US Air Force (2000–2020)  
AFSC: Material Management (2S0X1), 16 years; Professional Military Education (PME) Instructor (8T000), four years
Watch The Full Video Interview
Stacy Huisman with G.I. Jobs interviewed Air Force veteran Katherine Burcar about her military transition. You can watch this full video and others on the G.I. Jobs Youtube channel!
Summary