Everyone that has served knows how important the poncho liner becomes in AND out of the field. Better known as the "woobie," one can say it is the greatest gift the military every gives its soldiers, sailors, marines, and airmen. Fortunate for everyone reading this, the woobie has taken a new shape – becoming a hoodie.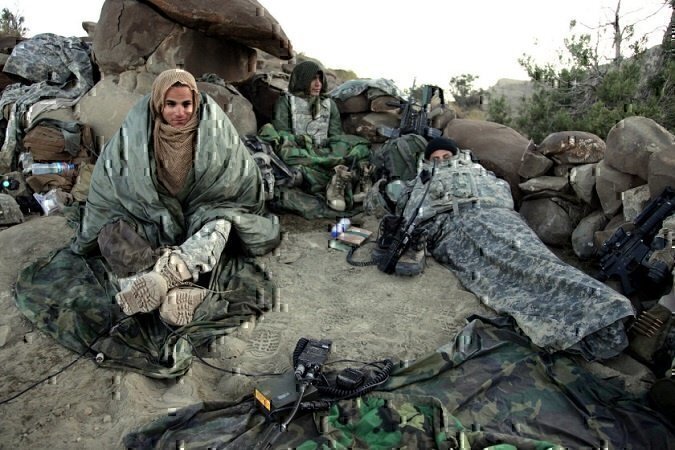 What is a Woobie?
There has been plenty of amazing military inventions throughout the years. From our MRE's to our wonderful government websites, we see a diverse range of pros and cons from the military. The poncho liner is not simply a blanket. The "liner, wet weather, poncho" as it's officially called, consists of two layers of nylon surrounding a polyester filling. The woobie is sewn up along the sides and crosswise to ensure a very tough and durable piece of equipment. Poncho liners were originally produced in the 1960's for the Vietnam war to keep soldiers warm and relatively dry in the rice paddies. The military used its magic to this seemingly afterthought product to the poncho itself. The woobie became a memorable piece to everyone who has owned one.
(pictures by Ashby Diaz)
Woobie Hoodies
Woobie hoodies have been on the market for a number of years. The most notorious brand of woobie hoodie is from Perseverance Survival with a wide range of colors beyond the classic BDU pattern. Their website states"Perseverance Survival wants to encourage everyone to take their safety into their own hands and be prepared for a multitude of survival situations with the help of our tried and true products and training." There is no better way to survive than a hoodie that is made from your favorite product the military blessed us all with. But not to worry, colors vary from BDU, tiger stripe, and even a plain black for all occasions!
But is it Comfortable?
To make a short story short… YES.  The inside of the hoodie uses a dark brown material and this makes for a good contrast to the colored-outer camouflage pattern. The hoodie also uses a kangaroo pocket on the torso of the garment.  This garment feels soft, the classic woobie feel. It can be squeezed into a ball very easily and scrunched into a backpack or even a computer bag. Tailoring the hoodie is the only improvement I would consider. Stitching a US flag on the right sleeve is a patriotic reminder that the military gifted us this great material we can sport every day. Check out the other woobie hoodie from Black Rifle Coffee Company as well to see which brand you like!
READ NEXT
(VIDEO) Submit to G.I. Jobs Today!
6 Veteran Influencers to Follow into 2019