Serving on active duty in the military can be more than a full-time job! You may work longer than a standard 8-hour shift. You might have after-hours functions to attend, or early morning physical training sessions to endure. Odds are you'll also have the opportunity to spend a few (or several) months deployed to some exotic location on the other side of the planet.
For those who live on base, the active duty lifestyle spills over to your off-duty time, too. Shopping at the base exchange, eating at the various facilities on base, maybe even doing some boating or fishing if you're lucky enough to live on a base with a lake or near the water. And then, of course, there's the standards to adhere to. The strict speed limits, the stringent yard maintenance requirements, even the simple requirement to show your ID card to a gate guard if you've been off post.
Another incredible aspect of active duty is the chance to be assigned overseas for your permanent duty location. The Army, Navy, Air Force, and Marines have bases all over the world! So yes, active duty is a unique lifestyle, but at some po,int it's going to end. Maybe through retirement, or just the desire to separate and doing something different. For many, the leap straight into civilian life is a bit too much. They opt out instead to consider going Guard as well.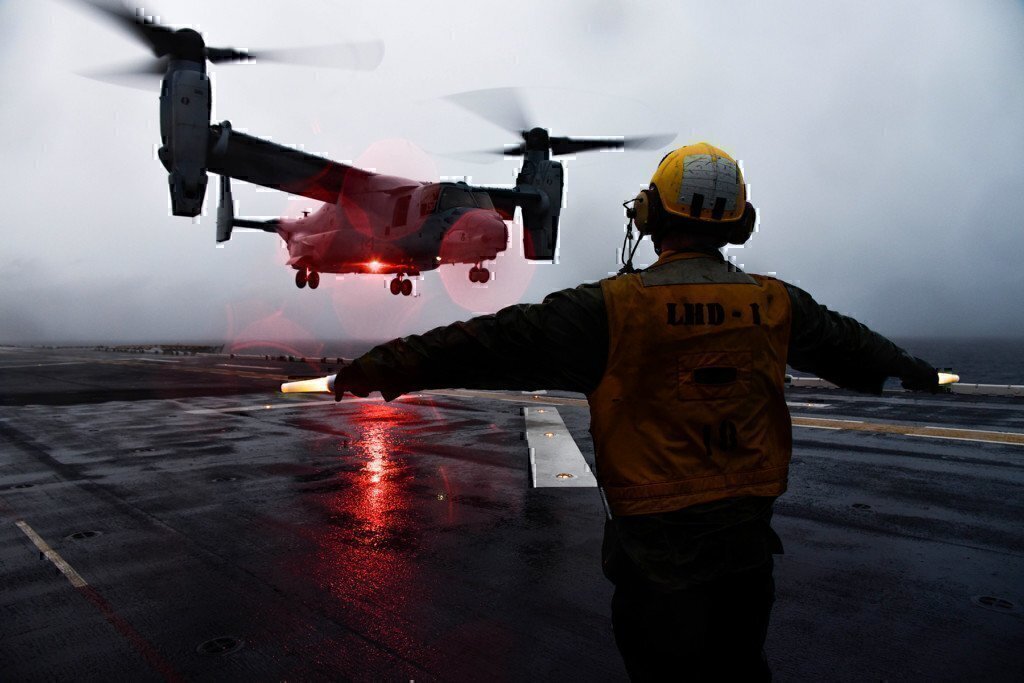 Let's Talk About the National Guard
But what's the big difference between serving in the National Guard? For starters, there's not a branch of the Guard for each branch of active duty. Instead, there's only Army National Guard and Air National Guard. By and large, Guard units falls under the authority of their respective states, versus the umbrella of the federal government.
National Guard members, like their Reservist counterparts, drill one weekend per month. They also have two weeks of full-time annual training once each year. During times of state crisis, the state governor is allowed to call Guard members to active duty. This is to respond to a specific emergency situation, in instances when other local agencies require assistance. These activations can run from a few days to a couple of months. The VA's website explains it quite well. "During local emergencies, National Guard units assist communities endangered by storms, floods, fires, and other disasters."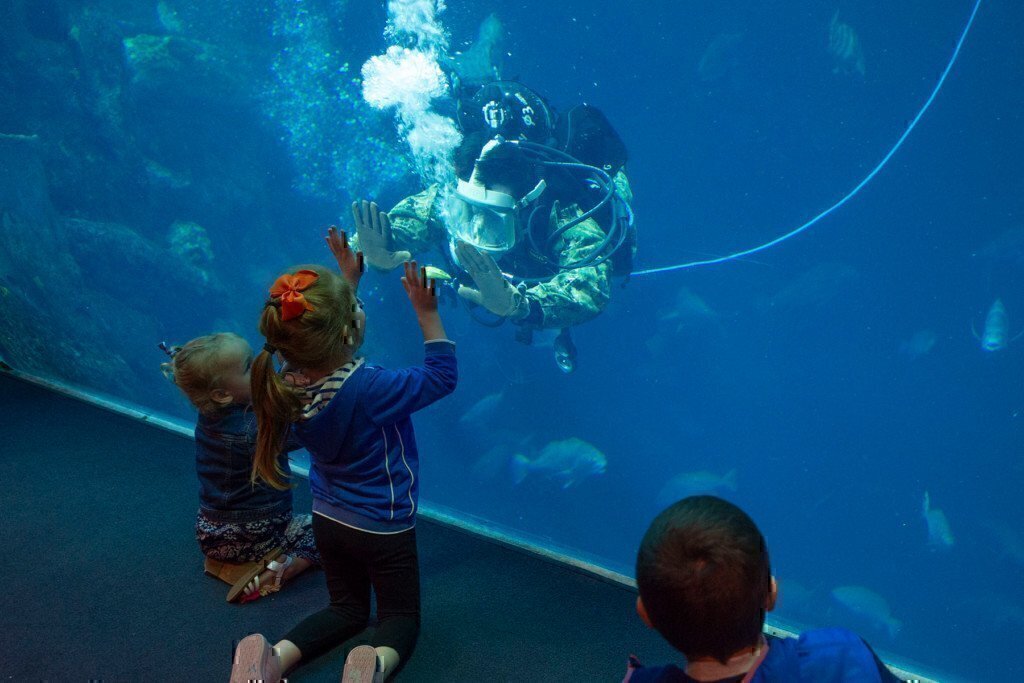 Is the Guard Full Time?
Since Guard members are assigned far less hours than active duty members. There are low odds of living on an actual military installation, although there are some opportunities to if an active duty base has sufficient available housing. Guard members will be assigned to CONUS bases, versus having those opportunities to be stationed somewhere in Europe, Asia, South America, or elsewhere abroad. But for many, this is exactly what they want. Guard members might not want to live anywhere near a base. They might want to buy a home out in the woods, or a ranch, or build a place where they know they'll be able to stay a while instead of always being at risk of another change of duty location. For family stability, this is a better option than the mobile life of an active duty family where the spouse and children get uprooted frequently.
For prior service members wanting to join the Army National Guard, their website lists the following requirements for entry:
Age – Must qualify for non-regular retired pay by age 60.
Physical – Must meet height/weight and current medical requirements.
Education – Must meet education standards for the MOS or option for which you enlist.
Background – Must have most current DD 214, NGB22 or discharge order and have an approved DD Form 368 Conditional Release.

Air National Guard
Air National Guard lists the following prior service requirements on their site:
Age – Must complete 20 years service time (combined, Active and participating Guard or Reserve) before the age of 60. For example, a person serving 4 years active duty and serving in a reserve component for 3 years is eligible to join up to their 47th birthday. (Officer: Must obtain commission before 35th birthday)
Written Examination – If you are prior Air Force and your ASVAB scores are valid, you most likely won't have to retest. All other services will likely have to retake the ASVAB test. Your local recruiter will check to determine if your current scores can be converted. (Officer New officer applicants are required to pass the Air Force Officer Qualifying Test (AFOQT))
Medical Screening Test – If you have had a separation physical within 24 months, your local recruiter will be able to check and see if it will satisfy this requirement. Otherwise, you must pass the standard medical screening test.
Strong Moral Character – If you are a Prior Service member who has honorably served, the Air Guard is proud to take you in and make you one of our own.
Tattoos – Certain body art may not be allowed based on size, location, and content. Your recruiter will make the final decision.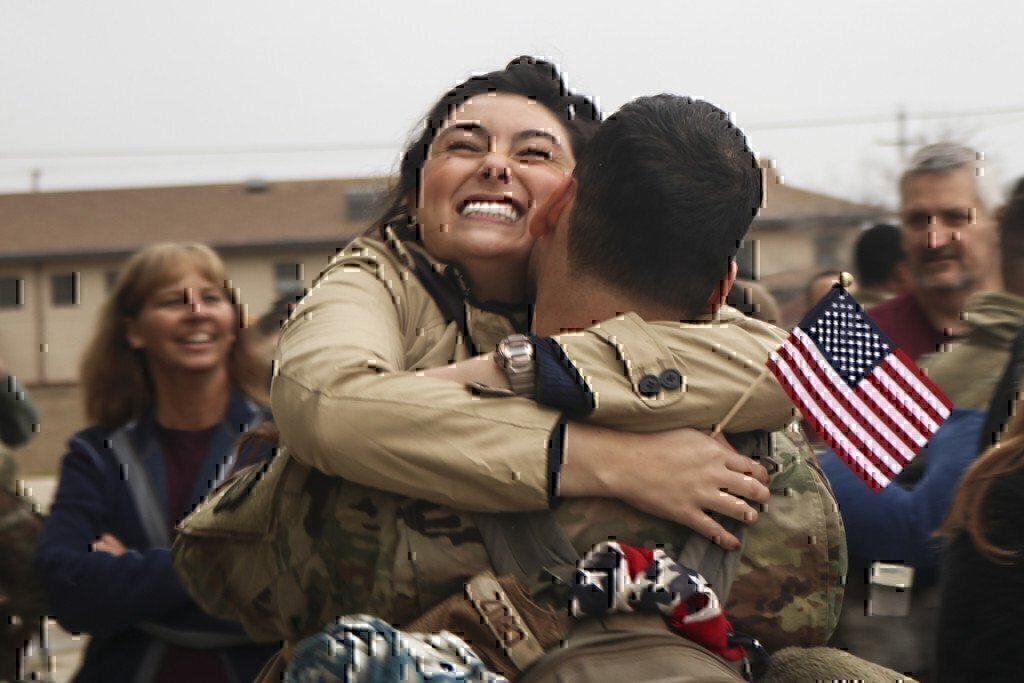 Deployments at Home and Stateside
One big question people still ask is whether or not the National Guard deploys. Yes, they are eligible to deploy, just like active duty members. However, referring back to the VA's site, deployment missions are different. "National Guard companies deployed overseas may see combat, but are more often building schools and hospitals, training local peacekeepers, or teaching local farmers more efficient farming techniques and better ways to use of their land."
Another question often asked is about retirement. For the Guard it is a bit more complicated than for active duty. Active duty members essentially serve for twenty years, then can retire and start drawing their pension immediately. National Guard members require twenty "Good Years," which may be a combination of service in the Guard, Reserves, or active duty. The pension typically doesn't kick in until you reach the age of 60. That's a big difference, when you consider than an active duty troop who came in at age 18 could qualify for a lifetime pension beginning at age 38! So, there are certainly pros and cons to both options.
But for those who want to live in a specific state and stay settled down versus moving all over the country or the world. And for those who prefer to perhaps hold their regular civilian job but also serve one weekend a month, and two weeks a year, then the National Guard is the way to go!
READ NEXT
In The Spotlight Veteran Highlight
(VIDEO) Submit to G.I. Jobs Today!
6 Veteran Influencers to Follow into 2019