G.I. Jobs is pleased to announce that it has developed a strategic partnership with world renowned fitness and nutrition expert Dr. Jim Stoppani, to create exclusive health related content for military veterans.
Traditionally, G.I. Jobs has focused on providing service members who are in the process of transitioning out of the military with educational and employment opportunities and professional and lifestyle related content. While the majority of the focus for G.I. Jobs content will still revolve around employment and education, health and fitness is just as important to the success of veterans in civilian life.
Military veterans often times struggle with their health and fitness after leaving the service. Not only does physical fitness provide the obvious physical health benefits, but it also has a positive influence on mental health. With that in mind, G.I. Jobs will now offer health, nutrition and fitness content, in a partnership with Dr. Stoppani and his JYM Supplement Science brand, to help military veterans maintain a healthy lifestyle after separation.
"Physical fitness is so much more than just looking good," said VIQTORY CEO and retired 13th Master Chief Petty Officer of the Navy, Mike Stevens.
"At some point in life you will face serious adversity. Having a strong physical foundation is one of the key elements that will help you to recover. Having the opportunity to provide fitness resources to our transitioning veterans, powered by Dr. Jim Stoppani and his staff at JYM Supplement Science, is an amazing opportunity for all of us. Striving to do all that we can to have a healthy body is critical in providing us with the energy required to make the most out of each day. Physical fitness is a very important element for our transitioning service members and veterans to achieve their own personal goals for life after the service."
About Jim Stoppani and JYM Supplement Science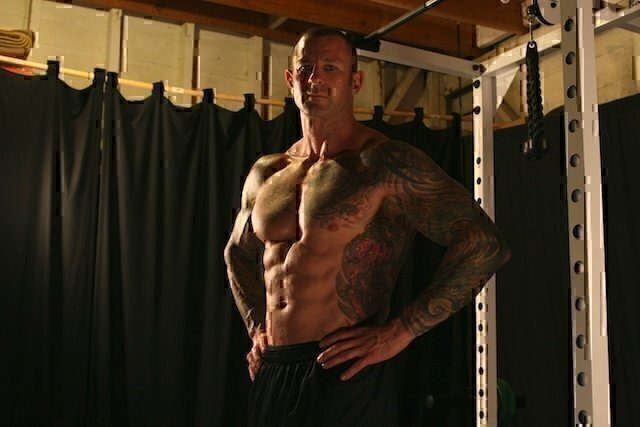 Jim Stoppani, PhD, is the leading authority on exercise science, sports nutrition, and supplementation. Over the past 15+ years, Dr. Stoppani has helped millions of people change their lives through science-based nutrition and supplement plans and expertly designed training programs on his website at www.jimstoppani.com.
After serving as a research fellow at Yale University School of Medicine, Dr. Stoppani was on the editorial staff at Weider Publications for 11 years, serving as Senior Science Editor for Muscle & Fitness, FLEX and Muscle & Fitness Hers magazines. In 2013, he left Weider to create the ground-breaking sports nutrition company JYM Supplement Science.
READ NEXT: UNDERSTANDING MACRONUTRIENTS 101