Sponsored
Are you transitioning out of service and looking for a new career? Consider the 1-year Master's in Software Development (MSD) Program at Maharishi International University (MIU). It is designed to take you from beginner to competent full stack software developer, with any bachelor's degree accepted. The curriculum follows a block system, with each course building upon the concepts covered in the previous course while taking only one course at a time. You will start by learning problem solving skills and coding fundamentals. Then you will learn the in-demand languages, technologies, and frameworks needed to build modern full stack JavaScript web applications, taught by industry-experienced professors.
Maharishi International University is proud to be a Yellow Ribbon Program school. This means that as a veteran you may qualify for additional assistance to help pay for tuition and fees not covered by the Post-9/11 GI Bill®. With your veteran benefits, you can get a master's degree in software development from MIU in as little as one year at a low cost to you!
Learn how we can take you from zero to highly successful coder in 1 year.
With a master's degree in software development from MIU, graduates are earning an average starting salary of $95,000. This competitive salary reflects the high demand for skilled software developers in today's job market. As technology continues to evolve at a rapid pace, companies of all sizes are looking for talented developers who can help them create innovative software solutions that meet their unique needs. With your new skills and knowledge combined with your military experience, you'll be well-positioned to take advantage of these opportunities and build a successful career in software development.
Looking to the future, the career outlook for software developers is extremely bright. According to the Bureau of Labor Statistics, employment of software developers is projected to grow 25% from
2021 to 2031, much faster than the average for all occupations. (1) This growth is driven by the increasing use of software in almost every industry, as well as the need for new and innovative software solutions to support emerging technologies like artificial intelligence, machine learning, and the Internet of Things.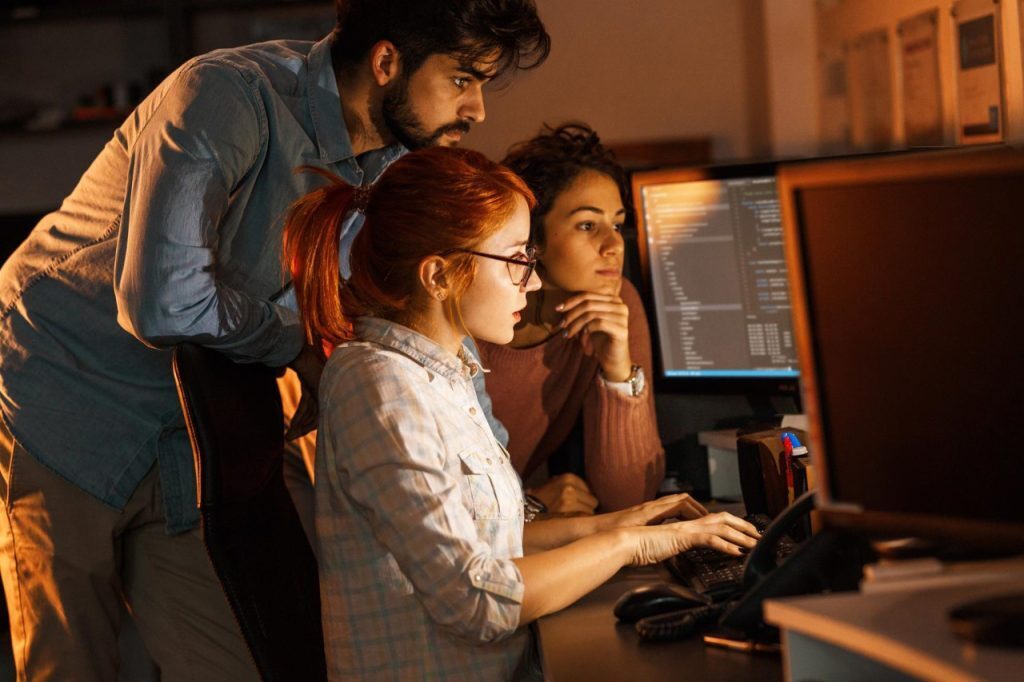 Maharishi International University is a private, nonprofit, regionally accredited university located in Fairfield, Iowa. Founded in 1971 by its namesake, Maharishi Mahesh Yogi, MIU is the only accredited university in the US to offer Consciousness-Based Education (CBE), which involves a holistic approach to education that is grounded in deep, universal principles of life, combined with daily practice of the Transcendental Meditation® (TM) technique. A peer-reviewed paper published in the Journal of Traumatic Stress found that after practicing TM for 3 months, half of the veterans who participated no longer met the diagnostic criteria for having PTSD, compared to only 10% of those who received standard trauma based-therapy. Over 380 peer-reviewed scientific studies have been completed and show the benefits of this simple mental technique. (2)
So, what are you waiting for? Get started on a new career trajectory today!
References:
(1) https://www.bls.gov/ooh/computer-and-information-technology/software-developers.htm
(2) https://www.medicalnewstoday.com/articles/could-transcendental-meditation-treat-ptsd
Summary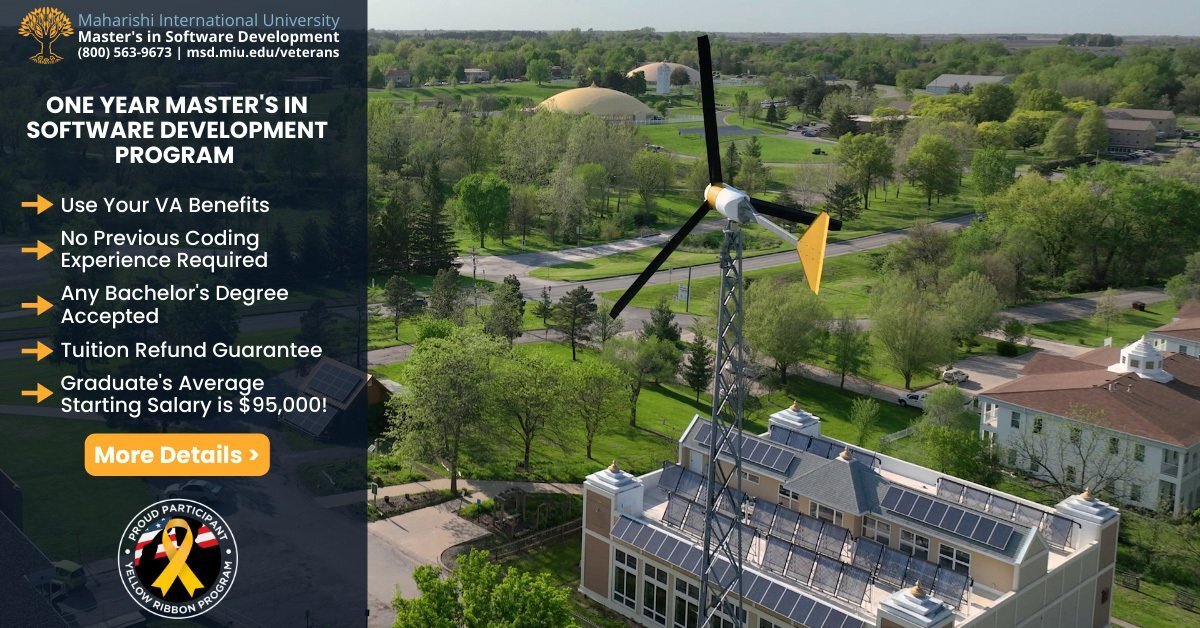 Service Type
Provider Name
Maharishi International University
,
1000 N 4th Street
,
Fairfield
,
IA
-
52557
,
Telephone No.(641) 472-1110
Description
The 1-year Master's in Software Development (MSD) Program at Maharishi International University (MIU) is designed to take you from beginner to competent full stack software developer, with any bachelor's degree accepted.