SPONSORED*
America loves to take out and eat out, and the inside track on the food service industry comes from two companies that make hiring veterans the main course.
US Foods*, with nearly 25,000 employees in over 60 locations, recruits veterans for the values, skills and experience they bring to the table. "US Foods recognizes how the values, skills and experiences of our veterans, Guardsmen and Reservists align to our business, including collaboration, high standards of excellence, leadership, ability to remain calm during stressful times and focus on safety," says Bob Taylor, VP of Talent Acquisition and a former Navy officer.
"For example, within the US Foods operations organization, there are a variety of critical roles where we recruit those with military experience for operations leaders, fleet mechanics, CDL-A drivers and warehouse, inventory and logistics personnel."
McLane Company says that veterans' teamwork and discipline are key ingredients for successful employment. They have grocery and food service branches run by 20,000 employees in 80 distribution centers across the U.S.
"Veterans know how to work within a team structure to accomplish a mission," says McLane HR Specialist Heather Seidl, who is company commander for the Intel and Sustainment Company of the Texas Army National Guard. "And they have been exposed to and well-trained in the discipline it takes to perform hard work. Oftentimes they are not only performing hard work but doing so under austere conditions."
There's nothing half-baked about the opportunities on the food service menu.
READ NEXT: THE EXTENSIVE GUIDE TO NETWORKING WITH LINKEDIN
__
Issac Gaston
Corporal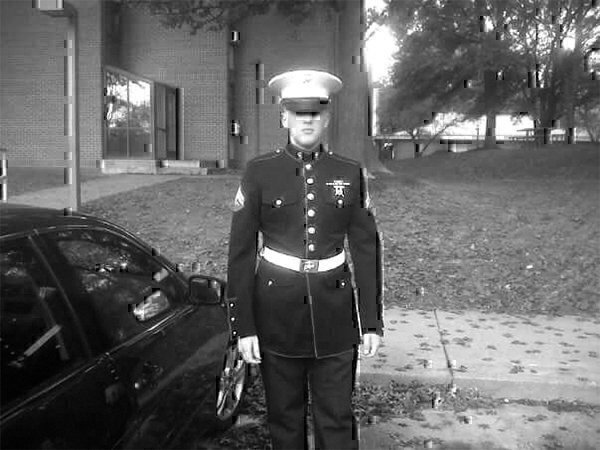 Age: 29
Military Service:
Corporal (E-4),
Marine Corps (2007-2011)
MOS: Motor Transportation
Operator (3531)
Education:
Associate degree, criminal justice,
Pittsburgh Technical Institute, 2014
(Now Pittsburgh Technical College)
What do you do? I drive to various locations to deliver goods and provide excellent customer service.
What worked best in your job search? Looking for companies that I could see myself working in.
What didn't work? Applying for all jobs, even if I was overqualified.
Why did you pick this job? With my Marines transportation skills, I first drove tractor-trailers over the road. When I learned that I could be home every night with US Foods, I jumped on the opportunity to be a route delivery driver.
Biggest transition headache? Figuring out a new career path.
What surprised you about the civilian workforce? There is more flexibility.
What's the coolest thing about your job? Doing what I have a passion for.
Biggest lesson from this job? There is always purpose for the work you do: taking care of others.
Best piece of advice for transitioning service members? Take your time in figuring out what you really want to do once you separate.
*Company is a paid advertiser.
__
Gary Gallup
Sergeant First Class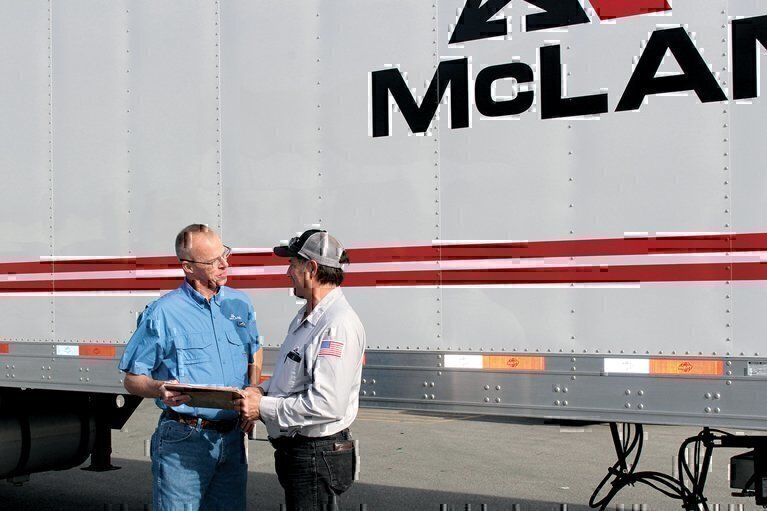 Driver, McLane Company
Age: 51
Education: Just shy of associates
Military Service: Sergeant First Class (E-7), Army (1984-2005)
MOS:
Motor Transport Operator (88M40)
What do you do? I receive loads and do pre-checks of truck dispatch and the load. I'm the first impression the customer gets of McLane Company.
Biggest transition headache? I found it challenging to get a job while having a lot of skills/experience, but no college degree. Skills translation was a problem. Either employers would look past experience because there wasn't a college diploma, or they would rule me out because they felt my experience made me "over qualified."
What military skills do you apply to your civilian job? Get the job done. Don't settle for second best. Build morale.
What surprised you about the civilian workforce? Working with other veterans makes it a little more familiar.
READ NEXT: 7 THINGS NOT TO DO AT YOUR NEW JOB