Many military Service Members and Veterans have significant amounts of experience initiating, planning, leading, and briefing missions. Missions that have completion dates, and deliver unique results, capabilities, goods, or services to the Commander. Since this is the very definition of projects, endeavors that are temporary and unique, it follows then that many military Service Members and Veterans have significant amounts of project management experience.
The trick is translating it, as in our above example of mission and project.
Service Members and Veterans can use the Project Management Body of Knowledge and the PMP Examination Content Outline (PMPECO) documents to translate their Military experience into a language that civilian hiring managers understand, value, and hire for. This article describes how.
Some Basics.
Basic One – When we write a mission up as a project, i.e. create a project description, it needs to be complete so it is more meaningful. What I mean is that we need to construct the project description with five or six full sentences, each describing one major project activity per process group. Examples of project activities we can use are found in the PMPECO, with each arrayed to its respective process group.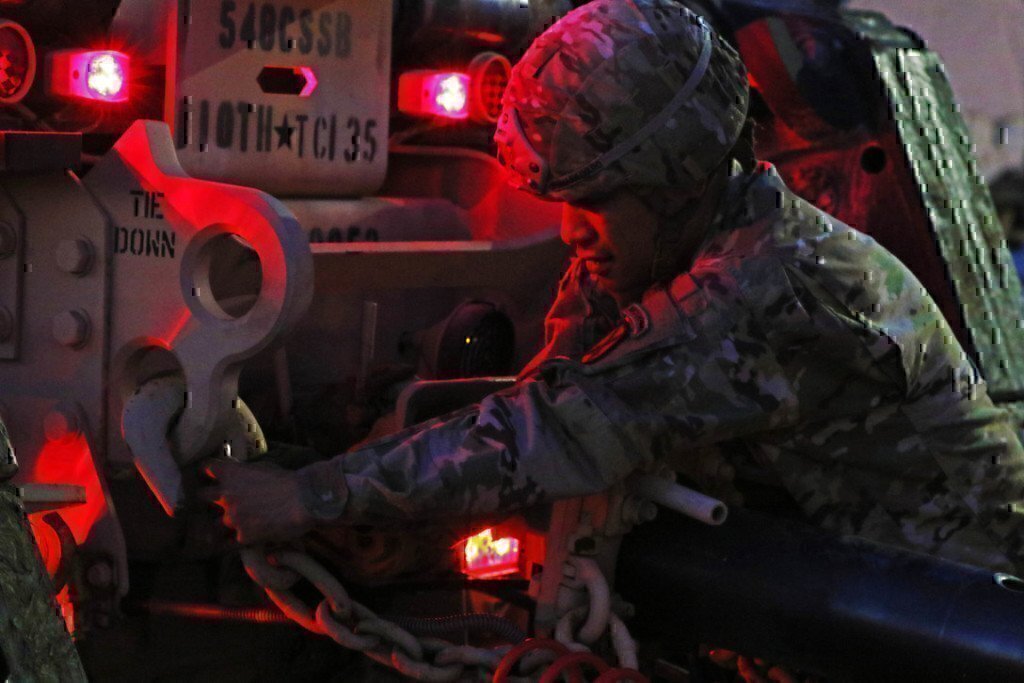 Basic Two – Each project description needs to be concise; it should fit nicely within 550 characters or less, to include spaces, so we can transfer it onto the PMP Exam Application at some point. Doing so allows us to sit for the PMP exam so we can 'validate' all of our mission experience with this universally accepted, sought after project management credential. Think NCOER, OCER, or FitRep-type statements here.
Basic Three – Each project description should be coherent, i.e. readable. These project activity statements should be sequenced according to their presentation in the PMBOK; starting with Initiating Process Group and moving through the Planning, Executing, Monitoring and Controlling, and Closing Process Groups. That walks the reader through the project start to finish. Furthermore, the verb tenses should agree; past tense led stays led throughout the description, not I lead this and I led that. It makes the reading easier.
Basic Four – The description should be precise, using the terms and concepts depicted in the PMPECO (and PMBOK). Commander becomes Sponsor; Mission Paragraph 2 becomes Charter; POAM (plan of action and milestones) becomes project schedule; Soldier, Sailor, Airman, or Marine becomes project team member; and foreign national becomes stakeholder.
They should also be accurate and personalized to the author's experience. This can be done by counting the number of stakeholders involved in the briefings, or the types of risks analyzed and managed, or the total dollar value of the equipment purchased and shipped to units downrange. This quantification and qualification personalizes the statements to the authoring project manager.
Basic Five – Anything temporary and unique counts! Military, volunteer, recreational. Many Veterans engage in volunteer activities, and these count as projects as well. Toys-for-Tots, command dine-ins, special event hosting on base, church functions, Scout trips and the like are just some examples. You want to document between 4,500 hours and 7,500 hours of experience leading and directing the project activities you see listed in the PMPECO. Doing so will qualify you to sit for the PMP or CAPM project management credentials, which 'validates' your experience because hiring managers know PMI saw it to approve you to take the exam.
READ NEXT: GO STEALTH TO LAND YOUR POST-MILITARY CAREER

Speaking of Examples.
So, we've looked at how to write our Military mission experience up in the universal language of project management, i.e. how to tell our military story in project management, a language civilian hiring managers understand, value, and hire for. Now we'll look at what it actually looks like in application. We have three examples common to a majority of Military Service Members and Veterans: a weapons qualification range event, a command inspection, and a security patrol.
Our first mission-to-project example is a weapons qualification event. The 542 character-long copy follows. Obtained approval of Combat Marksmanship training event for USMC platoon and wrote Letter of Instruction as project charter. Planned procurement of ammunition and developed schedule from event date backwards.
Acquired Corpsman, drivers, and range personnel as Project Team Members.Controlled risks through personnel monitoring and operating procedure compliance. Closed project by cleaning up range, returning radios, arms, and vehicles, documenting shooter performance, and briefing the platoon and Battalion leadership on project results. It is sequenced, verb tenses agree, it is complete, accurate, and individualized, and it uses precise project management terms to root our military experience in.
The second example of a project description is a command inspection, and it too shows all process groups, is complete, and weighs in at 544 characters, to include spaces! So, Developed charter for approval, to include inspection scope, reason, inspector(s), and inspected units. Defined scope by identifying the date, time, and location of the command inspection, and planned inspection of which units/elements/equipment when. 
Managed stakeholders' expectations through frequent communication with X key personnel during the planning and execution. Controlled water, chow, and personnel formations, documented deficiencies during the inspection, and took corrective action. Briefed Commander on results and Way Ahead.
Our third and final example is extremely representative in today's global environment, and helpful considering the nature of the prolonged Global War on Terror. It documents a fundamental military mission in the language of project management, a security patrol. In 368 accurate characters, we discuss it as Identified high-level risks and constraints forCharter inclusion and approval. 
Planned personnel needs and equipment, and conducted risk planning. Conducted project activities in accordance to schedule, logistics plans, and monitored and controlled risks; responding to triggered risks as planned. Closed project through collected lessons learned and sponsor debrief.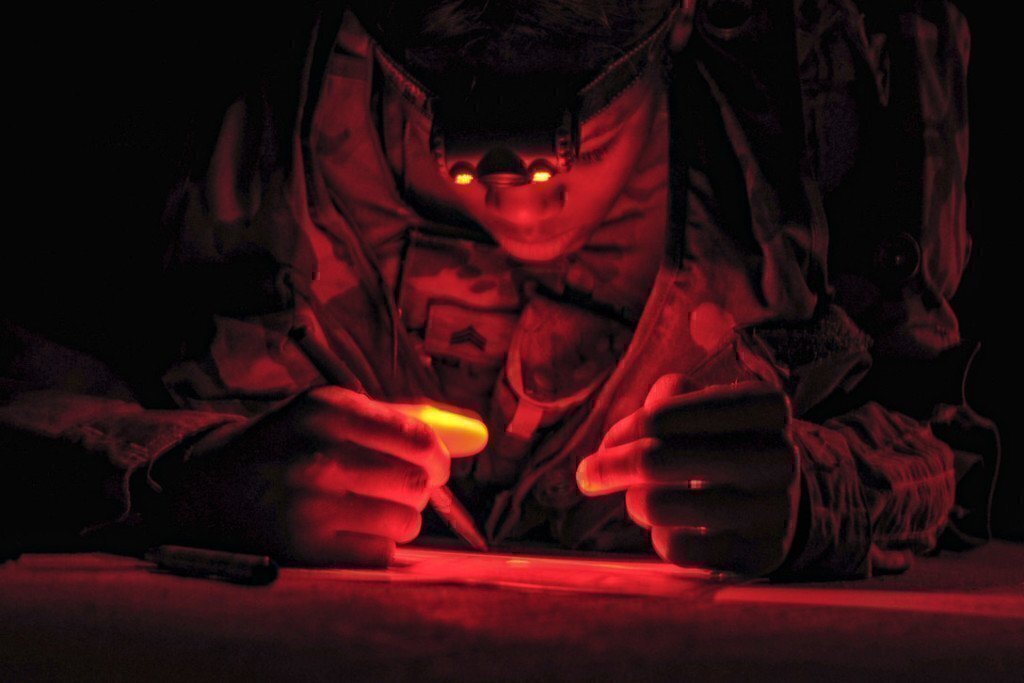 Conclusion
The work civilian project management professionals, governing bodies, and academicians have done in the project management space has created a way for military Service Members and Veterans to tell the story of their military experience in a language civilian hiring managers understand, value, and hire for.
We can use the PMBOK and the PMPECO to write up each temporary and unique mission as a project. When we aggregate these individualized, precise, accurate, coherent project descriptions, we have a resume full of project management experience.
And when we add the PMP or CAPM to this resume, it becomes validated in the minds of civilian hiring officials because they know PMI saw thousands of hours of project management experience before allowing to sit for the PMP or CAPM exam. Telling our military story in project management allows us to overcome one of the biggest challenges we will face during our transition.
Eric Wright is a two-service, two-era Military Veteran; Co-Founder and CEO of Vets2PM; an experienced, credentialed project manager and mentor; and an entertaining instructor/public speaker on project management, PMI's PMP and CAPM exams, and on project manager development. He helps Military Veterans become Project Managers through inspiration, training, preparation, and presentation to the PM hiring community.
READ NEXT: LOGISTICS JOBS ARE PERFECT FOR VETERANS

Summary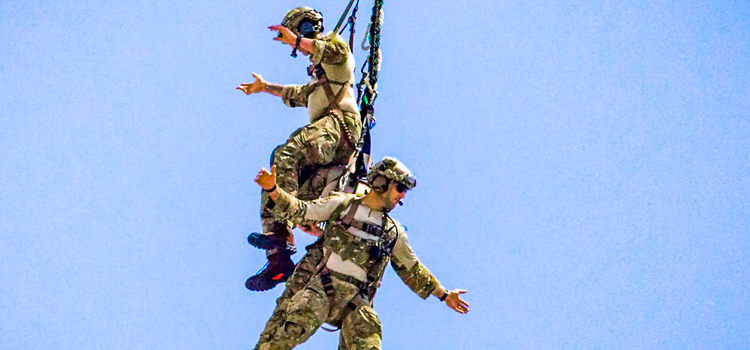 Article Name
How to Effectively Translate Your Military Experience
Description
Many veterans have trouble translating their military experience to a civilian career or resume. Here's a few tips on how to effectively translate that military experience.
Author
Publisher Name
Publisher Logo