How do I write an EVP?
Using a tool called the Message Map. This simple, incredibly powerful tool will help you do just that. It will also help you re-message your LinkedIn profile, résumé, projects at work and proposals you make at the PTA, local charity, Chamber, Rotary or place of worship. It will help you sell yourself and your ideas in boardrooms, meeting rooms and relationships.
The reality is we are always pitching ourselves, it's just many of us do it unconsciously. And, if we do engage in it consciously, it's hard because we've been taught not to brag. Making a clear statement of how you can add value to others is not bragging though, and even if you do, they won't notice. They'll only hear how you being you helps them. So, if we're pitching ourselves all the time everywhere anyway, we might as well get really good at it!
How do I get really good at it?
Using the Message Map (MM) to help you craft your EVP. You'll be able to deliver it in the elevator in 15 seconds, or in 140 characters. Regardless of where, you'll always have a "sound bite" ready to go that your receiver will catch if they're your audience. Once you've got the main EVP for your résumé, rinse and repeat for each position you've held. Think about the position—what is the main thing you and your experience, knowledge, skills and abilities did for the organization in that position?
Remember, each statement is one sentence of 140 characters or less. Place this "headline" under your employer, title and duration of employment. Then make sure every bullet following it supports it. These are the supporting "chapters" of your story. They consistently reinforce your primary EVP.
Linking each bullet to each micro-EVP supports it. Linking each secondary micro-EVP statement to the primary overarching EVP supports your big, hairy, audacious claim of value. That's good. It's tight. It's clear. It's attention grabbing. It's cohesive. It punches the reader in the proverbial nose if you will, startling them into clearly seeing the message you want them to have, and making it more likely they'll do exactly what you want them to do—call you for the interview.
Another thing many staffers, team members and students I have worked with me know about me is that I am a HUGE advocate of tools that produce a lot of bang for your buck, i.e. they are simple, scalable to any situation and plug-and-play across many different situations.
For example, you can deliver the 15 second pitch of yourself to anyone during a handshake, standing in a 12-item-or-less check-out line or at a coffee counter. If it's done right, they get it as soon as you say it—they see the value you bring. If they are your audience, what do you think they do next? Right! They ask questions like "How do you do that?" or make statements like "That's interesting." If they do, scale quickly to the growing length of the engagement by adding the supporting statements, and wrap it up with a nice conclusion, i.e. the impact or outcome.
Additionally, once you've got your EVP down cold, guess what, you can plug-and-play-it in your résumé, your LinkedIn profile, your Facebook page or your presentations—whichever social platform you choose. You can also plug it into the mother of all social platforms, human exchanges over handshakes! And, you'll do it with comfort and ease, because now that it's old hat, it's instinctive.
A Message Map in action!

The Message Map can help you craft a powerful Employer-centric Value Proposition you can use to pitch yourself to anyone in just 15 seconds (headline). Yes, this Twitter-esque headline is exactly 140 characters long, including spaces and punctuation, and takes about 11 seconds to say.
Taking it out to 30 seconds: It helps you organize your thoughts, focusing their energy into a clear statement of how you can help them solve their problems, which can land you in a conversation or interview about how you could help them solve their current needs (three supporting points). Ultimately, that's why managers hire people (conclusion). Using the headline, plus three supporting points and a concise conclusion, I just pitched you the value of using the MM to help you craft your EVP so you can land your dream C (career). All in just 27 seconds.
Now you're ready to pitch your EVP at the upcoming G.I. Jobs Virtual Career Expo, where you can chat one-on-one with recruiters looking to hire veterans. Registration is free, but seats are limited, so be sure to reserve your spot at the link below today!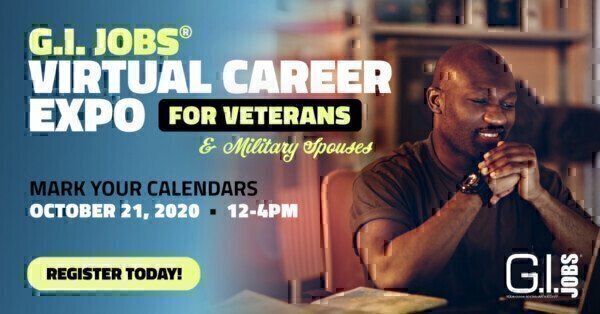 Eric Wright is a Military Veteran, Co-Founder of Vets2PM, an experienced, credentialed project manager/mentor and an entertaining professor/trainer/public speaker on project management, PMI's Project Management Professional (PMP) exam and project manager development. He helps Military Veterans become Project Managers.
This article has been modified to meet updated editorial standards at G.I. Jobs, which may include the augmentation of material that reflects the expertise and experiences of our staff.
READ NEXT
10 Lessons I Wish I Learned Before My Military Transition
4 Tips to Find a Career After Retiring From the Military
5 Things You Must Do Before Attending a Job Fair

Summary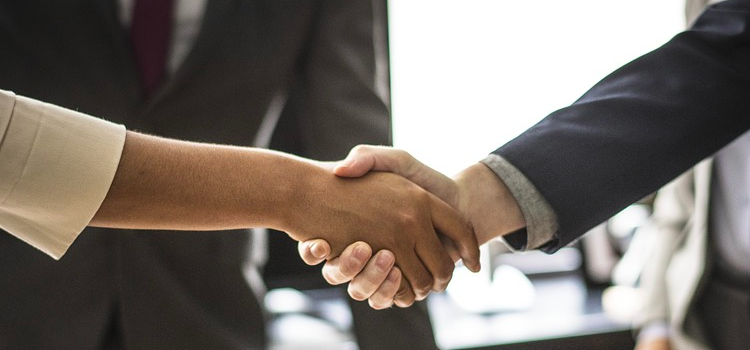 Article Name
How to Craft Your "Elevator Pitch"
Description
An elevator pitch is a short, concise explanation of who you are and what you do. It is important for making professional contacts. Here is how to craft your elevator pitch!
Author
Publisher Name
Publisher Logo