Job fairs, networking events and mixers are ideal opportunities for job seekers to meet live representatives of various companies.
However, in my experience many veterans are not taking full advantage of these occasions.
Hiring managers, recruiters and other corporate employees use these fairs to find potential candidates for their companies. Over the last ten years, I've attended hundreds of job fairs and similar networking events both as a corporate employee and a recruiter.
Nowadays, there are even virtual job fairs, like the upcoming G.I. Jobs Virtual Career Expo, where you can chat online one-on-one with recruiters looking to hire veterans. Registration is free, but seats are limited, so be sure to reserve your spot at the link below today!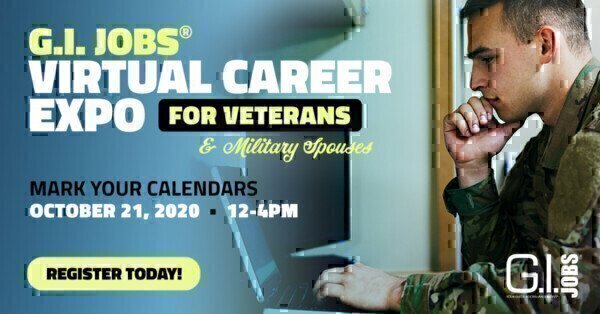 Almost universally, I found that candidates will approach my booth, shake my hand and then lapse into an awkward silence. I'll usually break the ice by going into my spiel about the company I'm representing, telling the candidate what we do and describing what I'm looking for in an ideal hire for the roles I am recruiting.
Once I'm finished with my spiel, I will toss the ball back in the candidate's court and ask, "So, tell me a little about your background." This is the candidate's chance to tell me what they've done and what they'll bring to the table for my company.
It's an opportunity to brag a little bit about themselves and tell me why we should keep talking. However, based on my experience, most candidates who approach my booth will smile and give me some variation of, "Well… That's a long story," before launching into a disjointed, sometimes amusing story about how they started out in retail, got into engineering and somehow ended up living in their sister-in-law's basement. That approach would be great if we were meeting over a beer in a pub, but at a job fair, it screams "unprepared."
As a candidate searching for a job, you can do yourself a HUGE favor by preparing a short statement on who you are and what value you'll bring to the company BEFORE you attend a job fair, interview, cocktail hour or whatever kind of networking event it may be. It doesn't matter how many times you've changed jobs or even career paths; sum up the highlights into a 30 second "elevator pitch" BEFORE you need to think about it. This is good advice for any candidate with any type of background, but it's doubly important for a veteran.
In many cases, civilian hiring managers and recruiters aren't sure how the skills you picked up during your service career would translate into the civilian world. This is a great opportunity for you, as a veteran, to bridge the gap between service and the corporate sector by highlighting exactly how your experience in the military translates into skills that civilians can relate to.
Be prepared to provide examples of the specific skills/traits that you picked up in the military that would make you a better, more solid, more experienced candidate than the civilian standing right behind you. You'll be competing with civilians who may have 10 years of experience directly in the industry you want to be in—while you have 10 years of military experience doing something "similar".
Translating military experience into civilian terms can be difficult—and it's even more of a challenge to do it on the fly when you're put on the spot and trying to make a good first impression. Many of the potential candidates I meet haven't given this much, if any, thought ahead of time. The best time to prepare for this crucial conversation is BEFORE you head to the job fair or any other networking function.
Sit down with a pen and paper and make a list of all the skills you picked up in the military. Then make a corresponding list of the civilian skills that directly reflect what you've done—but in civilian speak. Be prepared to talk about projects you completed, initiatives you led, your achievements, awards you've received and anything else that would make you stand out from the crowd.
As a recruiter attending these events, I speak to dozens of people in a span of five or six hours. Your goal is to be the one candidate I remember when I drive home after the event.
Did you get your degree while working full time in the military? Awesome! Tell me about it. Did you win an outstanding customer service award at your last job? Fantastic! Tell me what you did to get it and how you can bring the same skills to the job I am recruiting for. Did you win Best in Show at the Westminster Dog Show? Probably irrelevant to many of the open positions out there, but that's cool, too!
Aim for something like this:
"I've spent 10 years working as a logistics specialist for the Army. As part of my duties, I took the lead in organizing and moving $50M worth of equipment from Colorado to Afghanistan. I'm looking for a supply chain position where I can put my Operations, Purchasing and Logistics skills to use for an organization."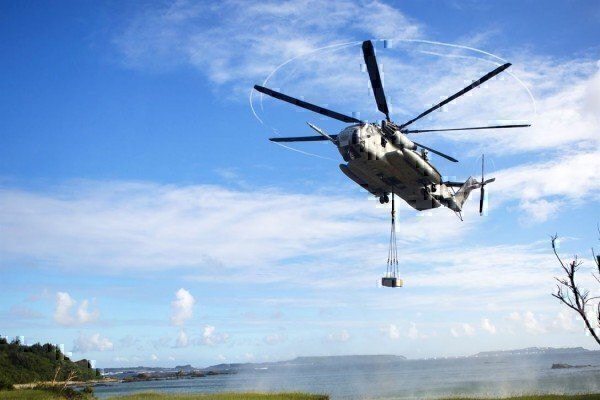 A good place to start generating ideas for what your personal statement could look like is a military skills translator. Be careful to thoroughly research the civilian terms that come up in translators as they may not always directly relate to what you've done or what you're looking for.
You can't just view that as a copy and paste operation; you need to know what you're talking about when you get in front of a recruiter, because there's a good chance the recruiter standing across from you does know what he or she is talking about when it comes to civilian terminology.
The 10% of candidates who even attempt to prepare a brief statement really stand out from the crowd during networking events and job fairs, and I almost always want to know more about their background, experience and skills. I will take the ball back in my court and dig deeper into what they've done, and it makes it easy for me to think about where they might fit into my company.
When I'm recruiting, I'm always thinking about where someone could fit within my organization as a whole. Even if I don't have a position immediately available, I may know of an upcoming position that could be a great fit for you. A clear explanation of the value you would bring helps recruiters develop a clear picture of where you might fit within an organization.
For the 90% who stand there for five minutes explaining the complex arc of how they ended up living in their sister-in-law's basement, I do my best to probe, redirect and learn more about them and their experience, but you have already lost your best chance at making a great first impression. The difference between the candidates who prepared and those who didn't is glaring and it's never in favor of the latter.
The bottom line is, as a job seeker, if you have any interest in immediately standing out from the pack, take some time to prepare and think through the story of YOU! Brag about the specific value you would bring—in civilian terms—to an organization. Highlight your unique skills and training.
Tell me why hiring you, a veteran, will be better for me and my organization than hiring any one of the 10 civilians I'll speak to after you. You are there to sell yourself, and as a recruiter, I want to know what I'm getting in a big, bold pitch up front. Being prepared will also give you more confidence while speaking at these events, and will definitely put you a step ahead of your competition!
Ready to practice your pitch? Register for the G.I. Jobs Virtual Career Expo, where you can chat one-on-one with recruiters looking to hire veterans. Registration is free, but seats are limited, so be sure to reserve your spot at the link below today!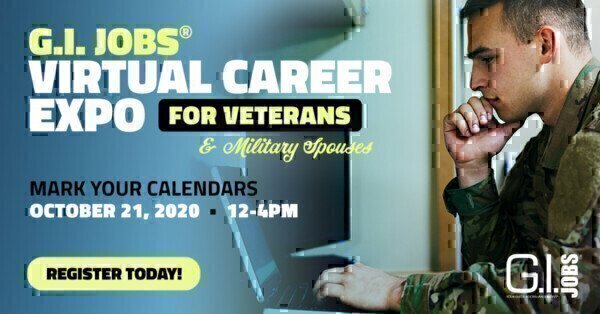 Bryan Wolfe has worked as a global corporate recruiter since 2007. He is a 10-year US Army and Marine Corps veteran who specializes in engineering, supply chain and IT recruitment. Connect with him on LinkedIn any time for a confidential career discussion.
This article has been modified to meet updated editorial standards at G.I. Jobs, which may include the augmentation of material that reflects the expertise and experiences of our staff.
READ NEXT
10 Lessons I Wish I Learned Before My Military Transition
4 Tips to Find a Career After Retiring From the Military
5 Things You Must Do Before Attending a Job Fair

Summary
Article Name
Dos and Don'ts at Veteran Job Fairs: A Corporate Recruiter's View
Description
Job fairs are ideal opportunities for job seekers to meet representatives of various companies, but many veterans are not taking advantage of these occasions.
Author
Publisher Name
Publisher Logo