Valley Forge
December 19, 1777. General George Washington led his ragged Continental Army to camp through the winter at Valley Forge, Pennsylvania. Had they been asked to do battle that week, the troops surely would have been sorely defeated by their British foes. They waited in the wings a mere twenty miles away in Philadelphia.
But for six months, Washington, along with Prussian officer Friedrich Wilhelm Baron von Steuben, put his men through a literal forge of leadership and skills training. Von Steuben, acting as drillmaster, pushed the soldiers through hunger, illness, and bitter cold to become orderly, disciplined fighters prepared to engage a well-armed enemy.
Washington's winter camp had turned into a little town by spring, lined with strategic trenches and supply routes. And when the British Army engaged with Washington's forces in June of 1778 at the Battle of Monmouth, it was they who were unprepared for the tenacious force they encountered.
Known to many as the "birthplace of the American army," Valley Forge has long been recognized as one of the American Revolution's most pivotal training camp sites. The rolling landscape of the peaceful valley has truly earned its reputation as a historical symbol of American perseverance and patriotism. The National Park Services lists trip planning guidance for visitors to the free site, which covers 3,500 acres and is open all year.
Battle of Monmouth
Monmouth, New Jersey, is home to one of the American Revolution's shorter but often-referenced battles. While Washington was transforming his men into a diehard attack force at Valley Forge, the British commanding officer in Philadelphia, Lieutenant General Henry Clinton, was shifting his own troops over to New York. Washington decided that was a good time for a rear attack and ordered General Charles Lee to advance upon the retreating enemy and engage.
Initially hesitant, Lee, on June 28, 1778, took his 5,440 men to attack a residual component of the British who were holed up in a courthouse in New Jersey. Clinton got word and hastily sent back a contingent under the command of Lord Cornwallis, to help his surrounded troops.
Now beseiged and outnumbered nearly two-to-one by British forces, Lee ordered a retreat, running directly into General Washington, who was coming to assist. Suffice it to say, this didn't sit well with Washington, who would later have Lee court-martialed for quitting the fight.
Washington pressed on and, with more equal forces in play, the Americans and British fought throughout the muggy summer day, at one point going at it with bayonets. That evening, Clinton and his men retreated and were whisked off by the Royal Navy.
To this day, the battle's inconclusive outcome is debated, with both sides having later claimed victory. Nonetheless many cite this event as the beginning of the end of British rule.
The Monmouth Battlefield State Park features an annual reenactment, plus the site itself is open for visitors throughout most days of the year.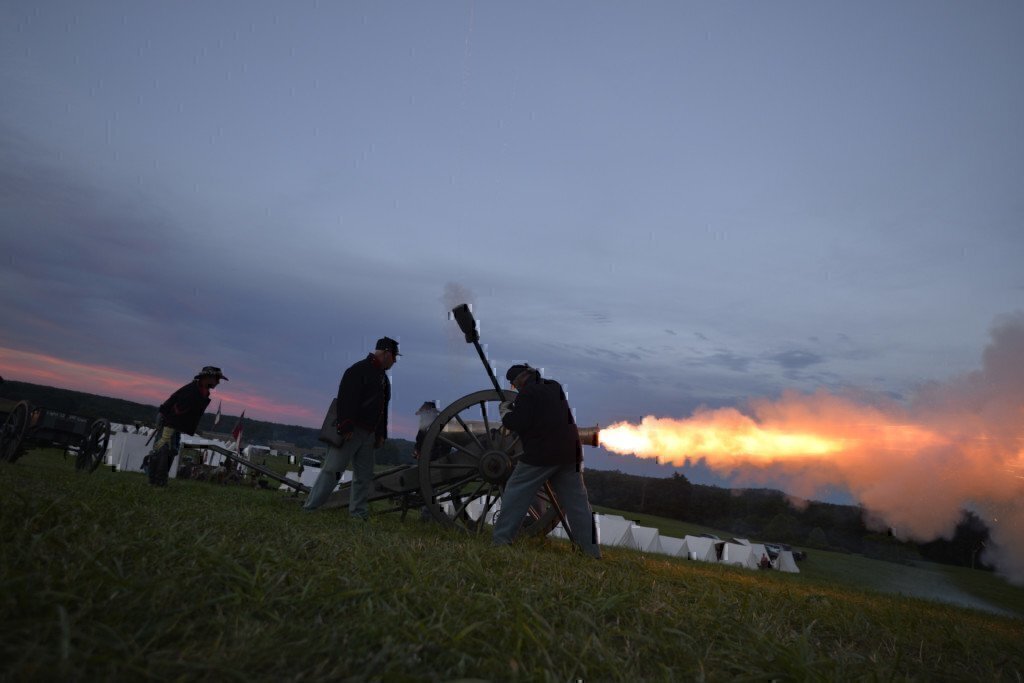 Gettysburg
Moving from the American Revolution to the Civil War period of our history, the Battle of Gettysburg is considered the turning point of the war. Certainly it had the most casualties on both sides.
In June of 1863, Union forces–under the command of an overconfident General Robert E. Lee–advanced their offensive into Pennsylvania in late June 1863. They met fierce resistance on July 1 from the Union's Army of the Potomac.
Lead by General George Meade, the Union engaged heavily in the town of Gettysburg over the next two days, warding off attacks from both sides. On the third day, Lee ran an assault force of 15,000 up the middle, infiltrating the Union's defensive line but at too heavy a toll (nearly two-thirds of the division were killed). The failure of "Pickett's Charge," as the move was called, was the decisive factor in Lee's landmark decision to retreat.
The National Park Service's website offers numerous informative articles and trip-planning tips for visitors to this tragic but crucial landmark of American history.

Chickamauga and Chattanooga
By late 1863, the Union and Confederate armies were deeply embroiled in battles for the "Gateway to the Deep South." After initial victories in Tennessee and northwestern Georgia by the Union, under the command of Maj. Gen. William Rosecrans, the Northern troops ran into trouble.
Confederate Gen. Braxton Bragg had made a decision to take a stand and counter the Union offensive. Meanwhile, a significant and erroneous battlefield report led to an opening in Rosencrans' assault forces. Into this opening plunged an eight brigade-strong Confederate front led by Lt. Gen. James Longstreet, giving the South an ultimate victory in Chickamauga, Georgia.
As a result, the North retreated back to Chattanooga, Tennessee, where their men were reinforced and their supplies refreshed. Bragg came after them, flush from his win in Chickamauga, but quickly suffered heavy losses in Knoxville and was unable to capture the city.
As one Rebel soldier put it, it was the "death-knell of the Confederacy." Nonetheless, the war dragged on for another year and a half.
The Chickamauga and Chattanooga National Military Park features an incredible opportunity to view the plains of battle from on high, via Lookout Mountain.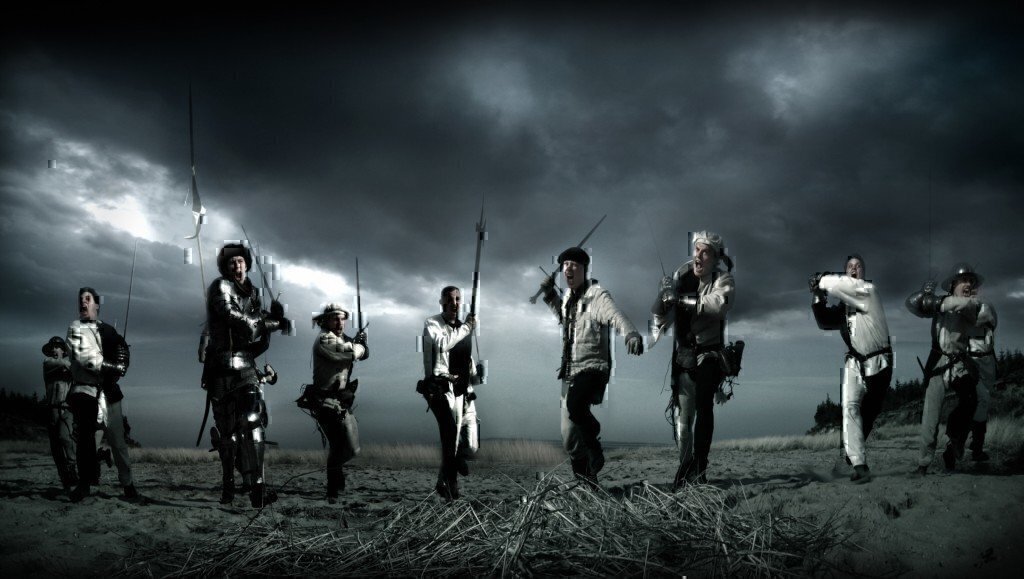 Petersburg
The town of Petersburg, Virginia bore witness to various battles, known collectively as the Richmond–Petersburg Campaign. For nine and a half hellish months in between June 1864 and April 1865, Grant's Union forces engaged in bloody warfare across nearly thirty miles of trenches. As they tried to grapple control away from General Lee and his Confederates.
Crucial points in the Rebel supply chain, Richmond and Petersburg were vital for Lee's forces, making the towns all the more susceptible to raids from enemy forces. Yet while Lee's troop count was limited, Grant had unlimited access to a steady stream of men and supplies, making the fight's outcome all but inevitable.
Lee, however, did not go out without a fight, which resulted in a total casualty count of 70,000 according to some reports. In the first days of April, the Confederate forces had no alternative but to give up the two towns and retreat, leading to Lee's surrender at Appomattox.
The fighting at Petersburg is known not only for being the most drawn out engagement of the Civil War, but also the one featuring the highest African American loss of lives.
Visitors to the somber sites of these deadly battlegrounds can plan ahead by checking out the National Park Service's dedicated pages to the Siege of Petersburg. Due to the distance between various sites, driving tours are offered and a full day is recommended to experience the locations in their entirety.
READ NEXT
(VIDEO) Submit to G.I. Jobs Today!
6 Veteran Influencers to Follow into 2019