Bill Withers died earlier in the week from complications from heart disease at age 81. Withers was known for his amazing vocals, soulful songs and was one of the best soul singers of all time. He was also a veteran of the United States Navy.
His death has resulted in an outpouring of mourning and grief from singers, artists and fans cross the world.
Regarded as one of the best songwriters of his generation, his influence has been seen in multiple genres of music and generations of artists. Withers gave us such classics as 'Lean On Me,' 'Ain't No Sunshine,' 'Grandma's Hands,' 'Just the Two of Us' and 'Lovely Day.'
But there is one song that really resonates with veterans. In 1973, Withers released a song he had written while America was still involved in Vietnam.
Bill Withers – I Can't Write Left Handed
Withers was born July 4, 1938, in Slab Fork, West Virginia. He was afflicted with a stutter from the time he was a child. He enlisted in the Navy at 18 where he served as an aircraft mechanic. He had good reason for wanting that field.
Withers told Rolling Stone, "My first goal was, I didn't want to be a cook or a steward. So I went to aircraft-mechanic school. I still had to prove to people that thought I was genetically inferior that I wasn't too stupid to drain the oil out of an airplane."
While he was in the Navy, he was able to do speech therapy so he could stop stuttering. In fact, he stayed in the Navy as long as he could so he could work on his speech. He overcame his stutter using various techniques while also developing an interest in singing and songwriting. After nine years of service, he was discharged in 1965 and moved to Los Angeles to try and break into the music business. Withers worked for the aviation industry during the day while playing local night clubs at night trying to get noticed. His hard work paid off, when in 1970, he was signed to a record contract. His first album came out a year later and his career took off shortly thereafter.
After a couple of years of hits, Withers would write and perform a song that would be hailed as one of the most poignant songs about veterans and the war in Vietnam.
"I Can't Write Left-Handed" was written from the perspective of a wounded warrior. It wasn't a political statement, it wasn't self-righteous, it wasn't inflammatory. It was simply what he thought Vietnam Veterans went through and what they were going to go through. It was one of the first songs to touch on the mental anguish and post traumatic stress many Vietnam Veterans experienced in the years after the war.

Withers opened the song with a spoken intro….
"We recorded this song on October the 6th. Since then the war's been declared over. If you're like me you'll remember it like anybody remembers any war: one big drag. Lot of people write songs about wars and government … Very social things. But I think about young guys who were like I was when I was young. I had no more idea about any government, or political things or anything. And I think about those kind of young guys now who all of a sudden somebody comes up, and they're very law-abiding, so if somebody says go they don't ask any questions they just go. And I can remember not too long ago seeing a young guy with his right arm gone. Just got back. And I asked him how he was doing. He said he was doing all right now but he had thought he was gonna die. He said getting shot at didn't bother him, it was getting shot that shook him up. And I tried to put myself in his position. Maybe he cried, maybe he said…"
The lyrics then tell us the story of the man with a missing right arm.
I can't write left handed
Would you please write a letter to my mother
Tell her to tell the family lawyer
Try to get a deferment for my younger brother
Tell the Reverend Harris to pray for me, lord, lord, lord
I ain't gonna live, I don't believe I'm going to live to get much older
Strange little man over here in Vietnam, I ain't never
Bless his heart I ain't never done nothin' to, he done shot me in my shoulder
Boot camp we had classes
You know we talked about fightin', fightin' everyday
And lookin' through rosy, rosy colored glasses
I must admit it seemed exciting anyway
But something that day overlooked to tell me
Bullet look better I must say
Rather when they comin' at you.
But go without the other way
And please call up the Reverend Harris
And tell him to ask the lord to do some good things for me
Tell him, I ain't gonna live, I ain't gonna live, I ain't gonna live to get much older
Strange little man over here in Vietnam, I ain't never seen, bless his heart I
Ain't never done nothing to, he done shot me in my shoulder
After a long career with many hits, Withers withdrew from the music industry. He felt that he was too old and that touring and performing were a young man's game. Withers will go down as one of the true icons of soul and one of the best vocalists of his generation. Let us also remember him for his service to our country as well as using his talent to give a voice to those who served in Vietnam. Rest in peace, Sir.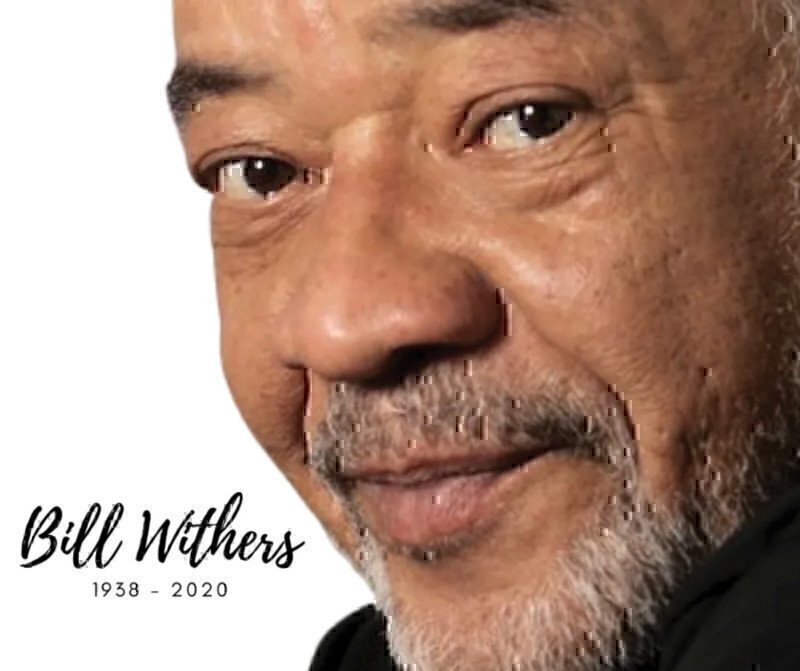 This article originally appeared on We Are The Mighty
READ NEXT
7 Movies to Watch While Quarantined
Vietnam Draft Calculator Reveals if You'd Have Been Drafted
The Marine Corps Tested a Skateboard Unit on the 1990s