Tom Keddell comes from a family with ties to every branch in the Armed Forces, so he knew military service was something he wanted to be a part of. He joined the Army in 2009 and worked as an Eleven Bravo—Army Infantryman. While serving on active duty for several years, Keddell noticed the high-quality trucks being used during deployment and recognized the manufacturer, Pierce Manufacturing Inc., from his hometown of Appleton, Wisc. His interest was piqued. It set the course for him to start his new career.
A New Career, From Army to Oshkosh
Keddell left the Army in 2013 to attend school at the University of Wisconsin Oshkosh and graduated with a bachelor's in business management. After attending a career fair hosted by his university, he stumbled upon Pierce Manufacturing, an Oshkosh Corporation, and wondered if his skills and education would be a good match for a company he was familiar with and was well-respected.
After applying to his hometown company, Keddell is now a plant manager for Pierce. His job is leading his team through the final stages of building quality fire trucks for customers. After the fire trucks are released from manufacturing, Keddell's teams install the graphics, inspect the trucks, put them on display for customers to view and inspect the final product. Then the teams ship the truck to its new home.
Keddell says working with customers is the favorite part of his job. "I love meeting the customers! Hearing the stories they have to share about how our product assists them in saving lives gives you the motivation to come back to work every day."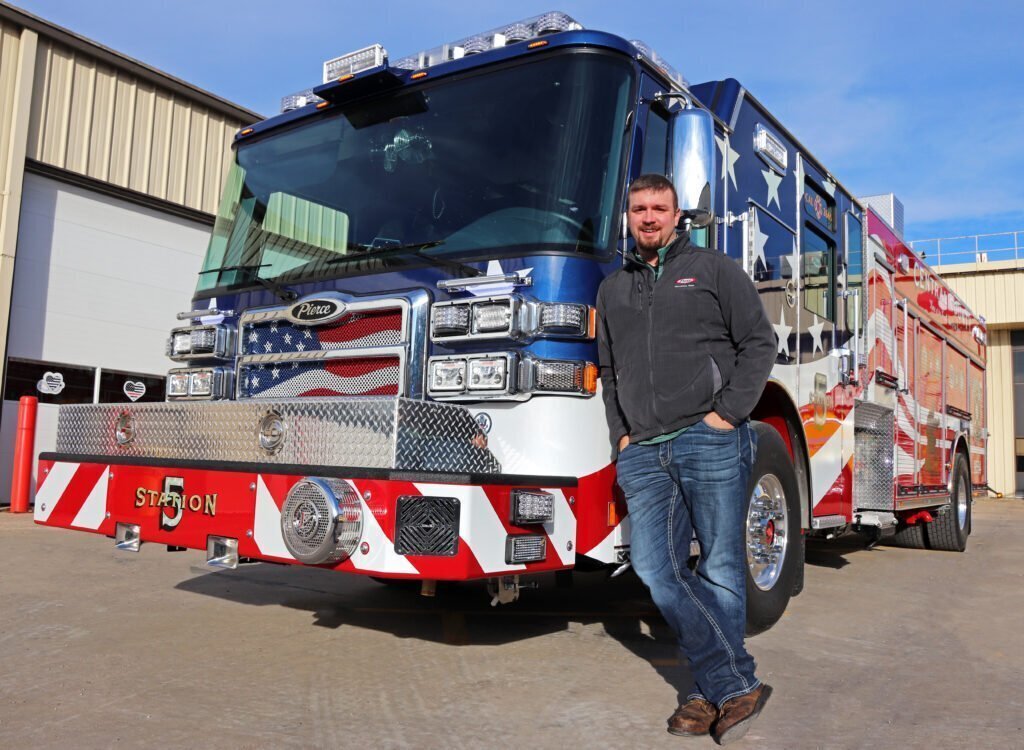 The Military Transition To Civilian Life
Keddell says the military helped him prepare for a job with high demands. "The key part of my military experience that has helped me is how I plan my day, similar to mission planning. There are many departments and variables that need to be worked through to ensure that the customer gets the best experience when they pick up their unit."
Transitioning from infantry to the civilian world was abrupt. He says he wasn't quite prepared for the differences in attitude. But having patience and flexibility helps the military transition, he says. "There were many times where I thought about going back into the military because it was such a culture shock. Take your time adjusting back and everything will fall into place. And be flexible with people. The military was a place where you were on time, in uniform, with everything you needed. The civilian world is a little more relaxed than that. It was challenging to get used to."
Keddell's advice to transitioning veterans is to look toward the future for new challenges and not be tethered to who you were in the service. You can start a new career after the military. "Don't be afraid to come out of your comfort zone. My infantry background did not set me up for the best career path when I left the military, but I stayed flexible and open to new ideas, and it helped tremendously."
About Army Veteran, Tom Keddell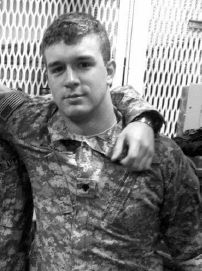 Tom Keddell
Plant Manager
Pierce Manufacturing Inc.
LOCATION: Appleton, Wisc.
MILITARY SERVICE: Specialist (E-4), Army (2009–2013)
MOS: Infantry (11B)
Education: Bachelor's degree, business management, University of Wisconsin Oshkosh, 2018
Hear Tom Keddell Share How He Launched His New Career
Watch The Full Video GI Jobs Youtube Interview Below
Ready To Launch Your New Career?
Tom Keddell used all of his resources to start a new career with Pierce Manufacturing. GI Jobs is here as a resource to you during your military transition to civilian life. As you look for jobs for veterans, follow along with our tips to write a resume, prepare for your interviews, and use your benefits.
Also, you have the opportunity to meet one-on-one with recruiters every month at the G.I. Jobs Virtual Career Expo. Sign up for the next event to start networking with companies and prepare for the transition to the civilian world.