Former Green Berets bring surfing to the heart of Texas.
By Kait Hanson
For the entirety of their military careers, Army Green Berets Billy Adams and Patton Nix were up for any challenge. So it makes sense the duo are now taking on a new operation: bringing big wave surfing to Texas.
But it's skydiving the duo has to thank for their next wave.
During his time in Special Forces, Adams, who made more than 5,000 skydives with his HALO detachment, learned about indoor skydiving.
"They had this top secret facility at Wright Patterson Air Force Base, where you could fly," Adams says of the indoor training space used for military personnel. "A civilian version had become available around the year 2000 and I thought that that was the coolest thing ever. That there could be a (facility) where you could fly around in a room and teach people how to skydive. So I eventually went and built one of those in Seattle."
iFLY Seattle opened its doors in 2011, which is how Adams and Nix crossed paths.
The pair met when Nix brought his military team to Washington state to train at Adams' iFLY Indoor Skydiving facility.
"We became fast friends," Adams says, adding that Nix was so taken with the experience he offered his wife's videography skills to create a marketing video. "I had the total intent of looking at that video and saying, 'Well, you know, we're looking for something a little bit different.' So I went into looking at a video of hers on her website with that attitude and I picked a video at random, and I started watching. Two minutes later, I was crying, like, 'Oh my god, this is the best video I've ever seen.' It was this amazing video told through a wordless story."
Adams immediately hired Nix's wife for video marketing and the two kept in touch. When Nix left active duty in 2016, the duo began brainstorming about how to move the iFLY business model forward.
"iFLY is a treadmill for skydiving," Nix explains of the facility's capability to allow participants to learn to be a better skydiver, or simply experience the freefall sensation without risk. "We were like, 'What else out there doesn't exist that is a treadmill for these other other activities? What else out there could be a similar business model?'"
With a mutual love of Hawaii, Adams and Nix landed on surfing. Utilizing technology from Munich's Citywave Germany that simulates waves in a deep-water pool, Fireside Surf aims to remove all traditional barriers to entry found in surfing, making it as accessible as possible for people interested.
"It takes the entire model of surfing and flips it on its head," Nix says of eliminating obstacles such as getting to the coast, finding the right surfboard and learning to paddle through a wave. "In some people's cases the fear of sharks, reefs and big waves (keeps them from ever getting in the water)."
Fireside Surf, set to open in late 2023 in The Colony, Texas, removes all of that.
"You sit on the side of the pool with the board we pulled for you. You put your feet on and you immediately go into learning the fun part of surfing, which is standing on a board, learning board control, learning balance… you can do all that (at Fireside Surf) before you ever make your way to the ocean," Nix says.
But the pair recognized early on they wanted their business model to also include the spectating portion of the water sport. In addition to poolside seating, Fireside Surf offers a surf-inspired menu that hones in on another important aspect of the surfing community: wellness and nourishment.
"We believe that in the Dallas Fort Worth area, there are many people who will never surf and they say 'I definitely don't want to surf, but watching it would be cool.' And we wanted to make sure that we addressed that consumer, so we've made the food and beverage really special," Adams explains of the menu, which includes fare like ahi tuna burgers, chicken macadamia bowls and Hawaiian shaved ice.
As the pair look toward their future as vetrepreneurs, they acknowledge the obstacles faced by transitioning veterans.
"A lot of times (transitioning veterans) look at their buddies and see what they've done, whether that's go into government contracting roles or go into private security or things that they think are appropriate for someone coming out of the military," Nix says. "The reality is—the world is your oyster. There are so many opportunities and so many different things you can do when you transition out of the military. It really is a chance to reset and find something you're passionate about and just grab the bull by the horns and go that direction."
Summary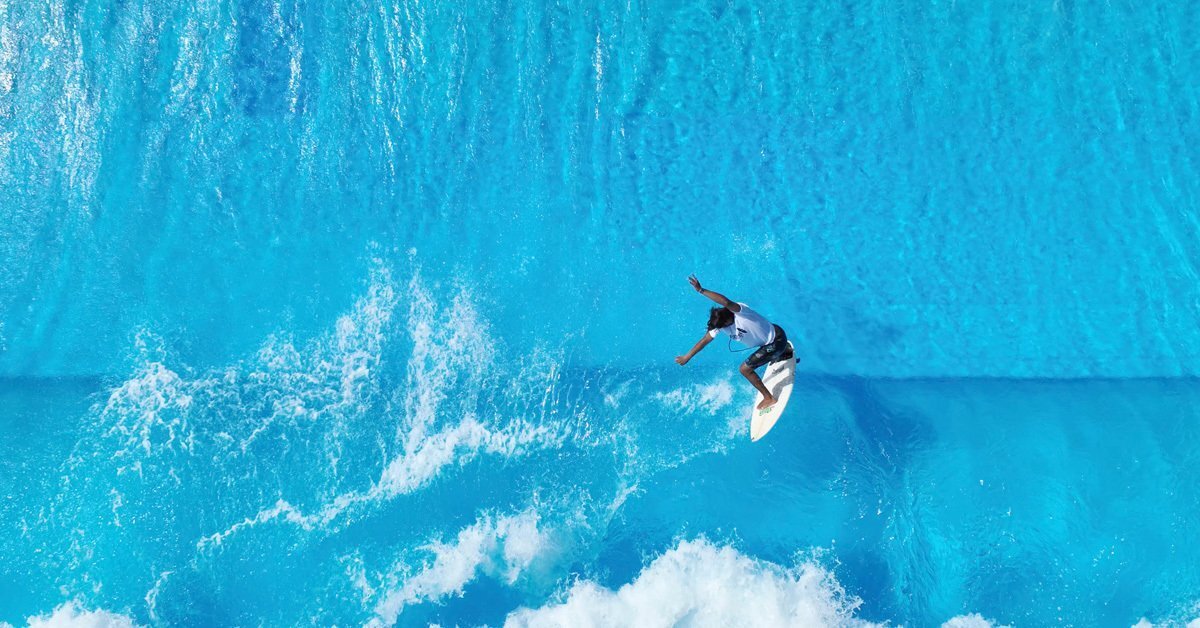 Article Name
Description
Former Green Berets bring surfing to the heart of Texas.
Author
Publisher Name
Publisher Logo