If you like getting paid well to solve problems, this might be a career for you.
Just about every company of any size needs people who know how to get things. Enter supply chain specialists. The US Bureau of Labor Statistics (BLS) projects that the career field will grow 28% through 2031. The median pay in 2021 was $63,470 for buyers and purchasing agents and $127,150 for purchasing managers, so it's worth considering.
Whether this was your job in the military or not, it's a great field if you like solving problems. We talked to two veterans working in the supply chain. One has military training and experience in logistics, while the other was a helicopter mechanic.
We sat down with veterans, Stuart Simpson and Thorin Parris to pick their brains about their experiences in the supply chain industry.
Stuart Simpson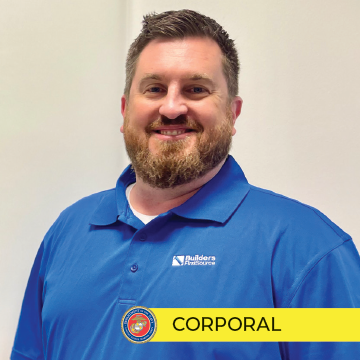 Director of SPF Lumber Purchasing
JOB LOCATION: Dallas
Employed since: May 2019
AGE: 40
MILITARY SERVICE:
Corporal (E-4), Marine Corps (1999–2004)
MOS: Helicopter airframe mechanic,
UH/AH-1 (6154)
What did you do in the Marine Corps?
I was a mechanic on light attack helicopters.
Why did you choose this career field?
I got into the lumber industry in 2006.
My family has been involved in it in different parts for three generations now. My grandfather worked for a manufacturer, and worked his way up the corporate ladder. My father and uncles were both on the wholesale/brokerage side. That's where I started as well, but it wasn't until 2017 that I came over to the retail/Pro-Dealer side of the business and got involved in supply chain. I found my calling, and a side of this industry that I truly love, and haven't looked back.  
What was the biggest challenge transitioning from the military?
The biggest challenge for me was separating the technical skills that I learned in the Marines from the life skills, and how to put the life skills to work for me.
So much of what you learn in the military has nothing to do with your MOS, but it's tough to translate these skills onto a resume so that employers can see them.
Describe your current job.
In our Forest Products Supply Chain we are broken out into four main categories. For each category there is a director, and a team of traders/buyers that specialize in that species/product group. The group I run is the spruce team. We source SPF lumber from North America and Europe to supply to our stores and manufacturing facilities all over the United States.    
What do you love most about this career field?
The people. It's cliché, but the people make this business. The lumber business has always been blue collar people that do business with people. Millions of dollars of lumber are traded daily on verbal/handshake type deals. Your word is all you have, and relationships matter more than anything.  
What's the biggest challenge?
Market volatility would be the most challenging part of our job.  Not only are we tasked with keeping the stores in stock, but timing of inventory flow through challenging supply chain issues, and a market that has price swings that are extremely volatile sometimes on a day-to-day basis. It's a challenge, but we have the best team in the industry.
If you could do it over again, what do you WISH you knew when you transitioned from the military that you know now?
I wish I knew that getting the interview was the hard part. Once you got the interview, you could sell yourself, and what you learned while you were in. Again, not necessarily the technical skills you learned, but the life skills. So much of what employers want to see from young employees whether right out of college or out of the military is that you accomplished something. A four-year degree in school, or a four-year enlistment protecting our nation. If the field in the civilian world that you want to pursue is different from what you did while you were serving, don't be shy. Go after it, and sell yourself in the interview. 
Thorin Parris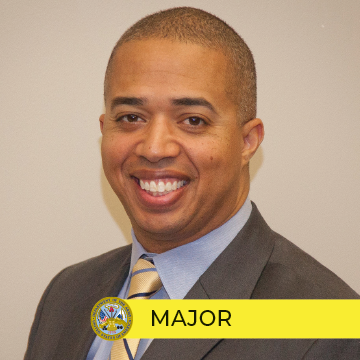 Supply Chain Launch Manager
JOB LOCATION: Denver (remote)
Employed since: 2019
AGE: 43
MILITARY SERVICE:
Major (O-4), Army (1998–2019) 
MOS: Logistics Officer
Post-secondary education: Bachelor's degree, business administration and management, Tarleton State University, 2008
Masters of Business Administration, concentration in project management, Colorado Technical University, 2019
What was your job in the military job?
I began my career with the 82nd Airborne division, enlisted. The first supply chain job that I had was working at the food distribution warehouse on Fort Bragg, N.C. Through the years my supply chain jobs increased in scope from managing food supplies in Kandahar, Afghanistan, to being responsible for ammunition supplies to support all forces in Afghanistan. During additional deployments I ran the fuel operations in the Middle East. I also supported hurricane relief efforts in Texas and Puerto Rico.
Why did you choose this career field?
It lined up very well with my military experience and in what I wanted to continue doing as a civilian. I was in logistics in the military and ran warehouses as well as multiple levels of supply responsibilities. The role at Johnson & Johnson allowed me to run a civilian warehouse and manage people. I really enjoy managing people, and mentoring them throughout their careers is something I am passionate about. I actually think that managing in the military is more challenging than in my civilian job. 
How did you find this job?
I was a Hiring Our Heroes Corporate Fellow with Johnson & Johnson. I received an offer for a full-time job during my fellowship, then advanced through the company to jobs with increased responsibilities. 
Please summarize your current job.
I am the supply chain manager for my project team. I work with the R&D team and external suppliers to facilitate the manufacturing of new surgical spine kits in the complex spine division.
How are the pay and benefits?
I receive really competitive pay and excellent benefits at Johnson & Johnson. It  has allowed me to transition from the military and maintain a great quality of life for my family. 
What hours and days do you typically work?
I work 8–5 Monday–Friday.
Would you recommend this career field to transitioning service members or veterans? If so, why?
I would recommend veterans consider the supply chain field because it allows you to tackle new and interesting challenges every day. Johnson & Johnson is a great company to work for where your skills from military service will be valued and put to use for a great mission. 
If you could do it over again, what do you WISH you knew when you transitioned from the military that you know now? 
What is most important is getting into a company at any level. Once there you will have the ability to receive promotions and change positions within the company to find where you are happy, but in the meantime, you are employed and feel secure.
What mistake would you advise service members or veterans interested in pursuing this career field to avoid?
Find a job that is in the right location and that sounds interesting. Tailor your resume to that role. Never use a generic resume.